Locations
The Airstream at the Malibu Lodge: Your Perfect Weekend Getaway
By
|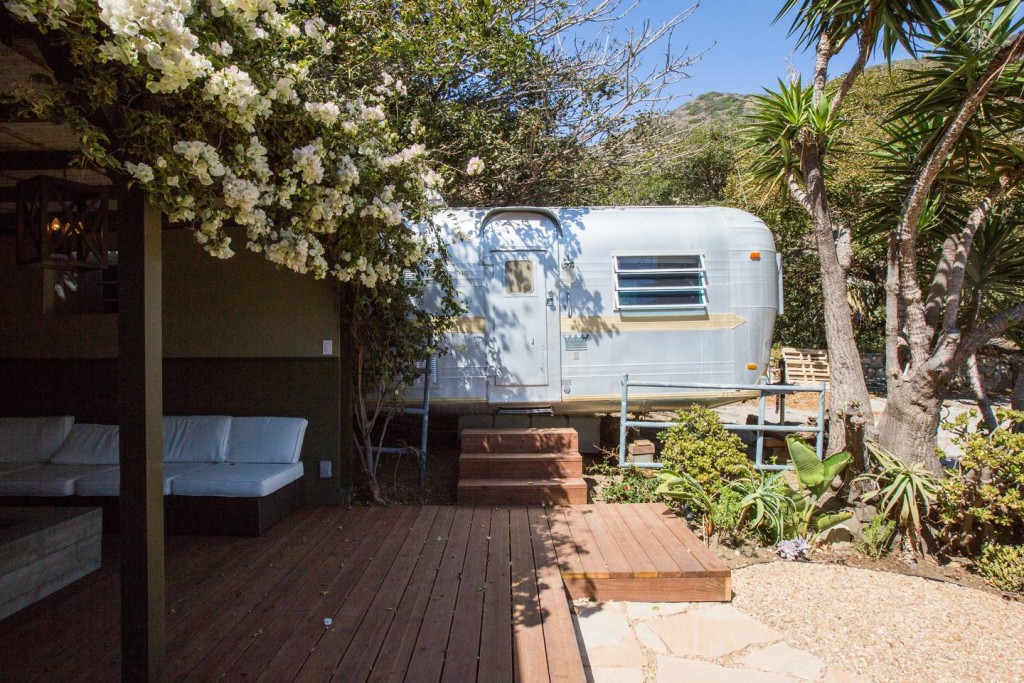 Driving down the Pacific Coast Highway at full speed, you'll probably never noticed its driveway – but it's there.  And you'd be sad to miss this spot.  Just up the PCH, a mere 35 minutes from LAX, lies a gorgeous crop of land owned by Sebastian Harrison.  Set upon the 3.5 acres of mountainous, Malibu terrain, is a property that was once known as the Malibu Lodge.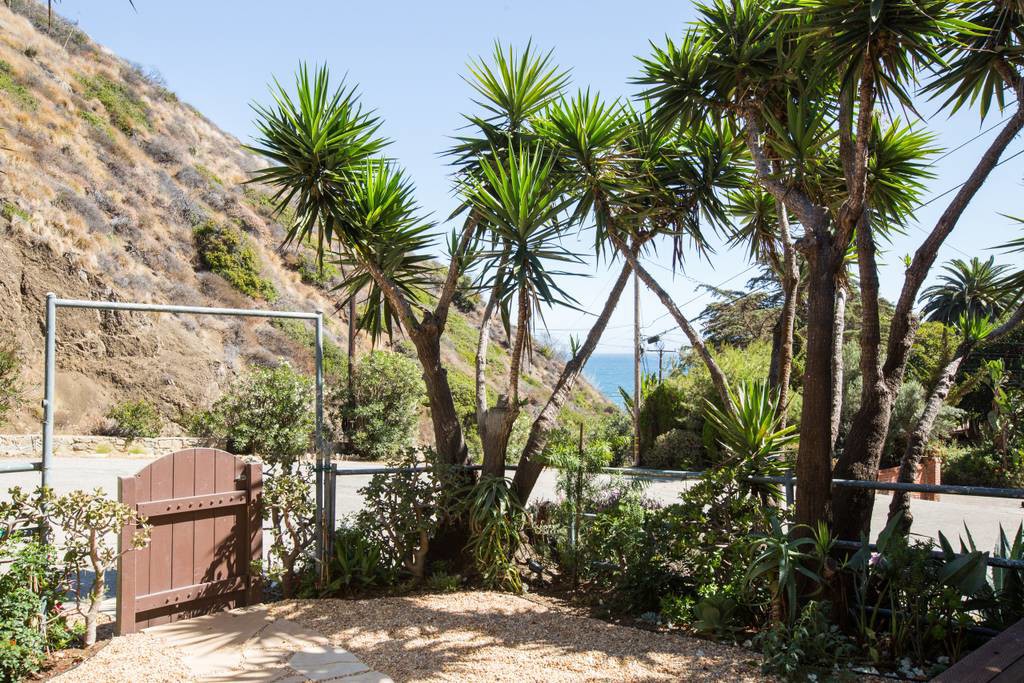 Once revered as a top French-Californian restaurant in the 40's and 50's, Harrison has transformed the Malibu Lodge into a wonderfully secluded compound full of cottages that are available for rent.  The standout PLACE TO STAY though?  The vintage airstream that Harrison placed next to what was once an old horse stable.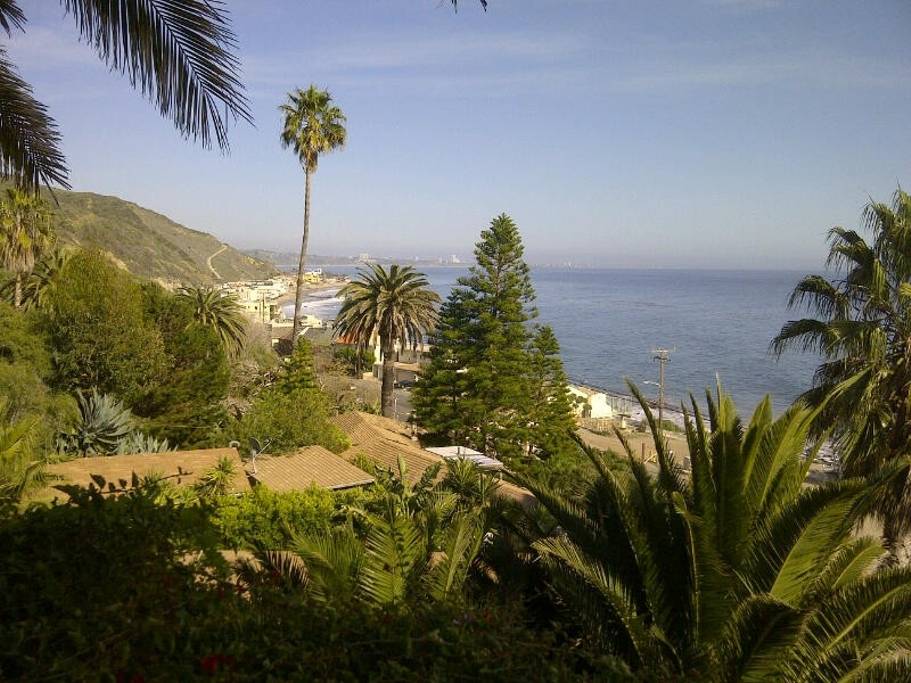 "I have known about the property since I was 18 as that is when my father purchased the property next door. 25 years later, I jumped at the opportunity to buy it. When I did, some of the tenants that I "inherited" when I got the property started filling me in on the history of the Malibu Lodge. I became quite interested in learning about the property's past – that it was a restaurant with bungalows for rent and it was a place favored by Hollywood luminaries including, allegedly, Marilyn Monroe," Harrison said.
With an insanely comfortable queen-sized bed (and a day bed!) the 33-foot silver RV is ready for your next weekend getaway!  Everything you need is right on site!  A kitchenette and bathroom with a shower are inside.  So, no worries about traipsing around the site in your robe!
A major bonus to the location and history of the airstream, is the incredible gas firepit that Harrison designed himself!  Simply grab a bottle of wine, turn the metal knob on the floor, and curl up on a wonderfully comfortable wrap-around couch as you warm up in the cool nights.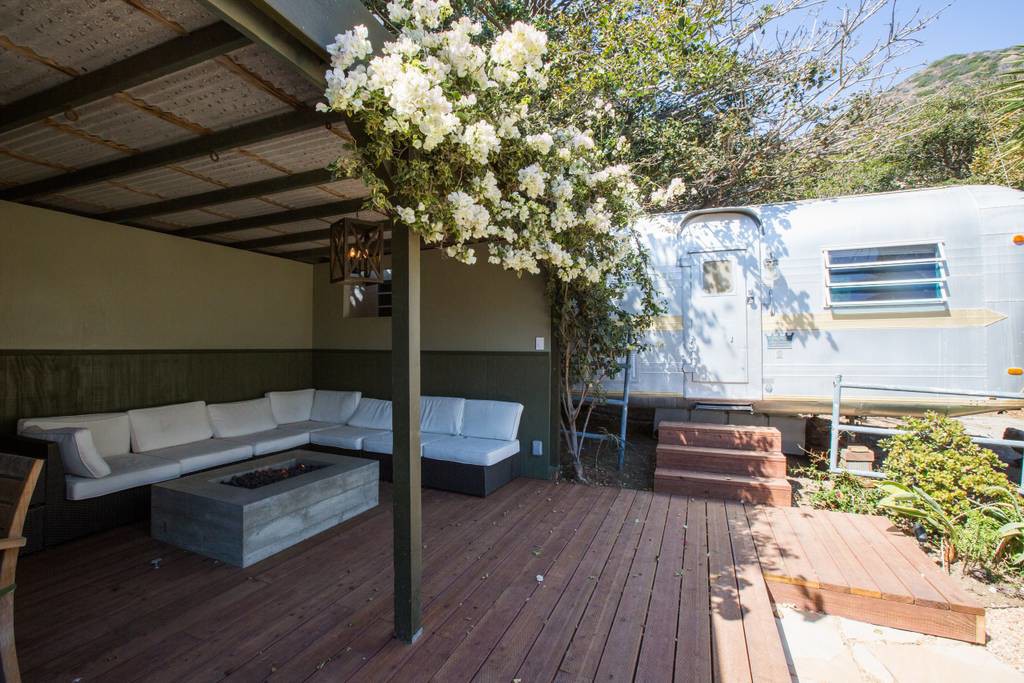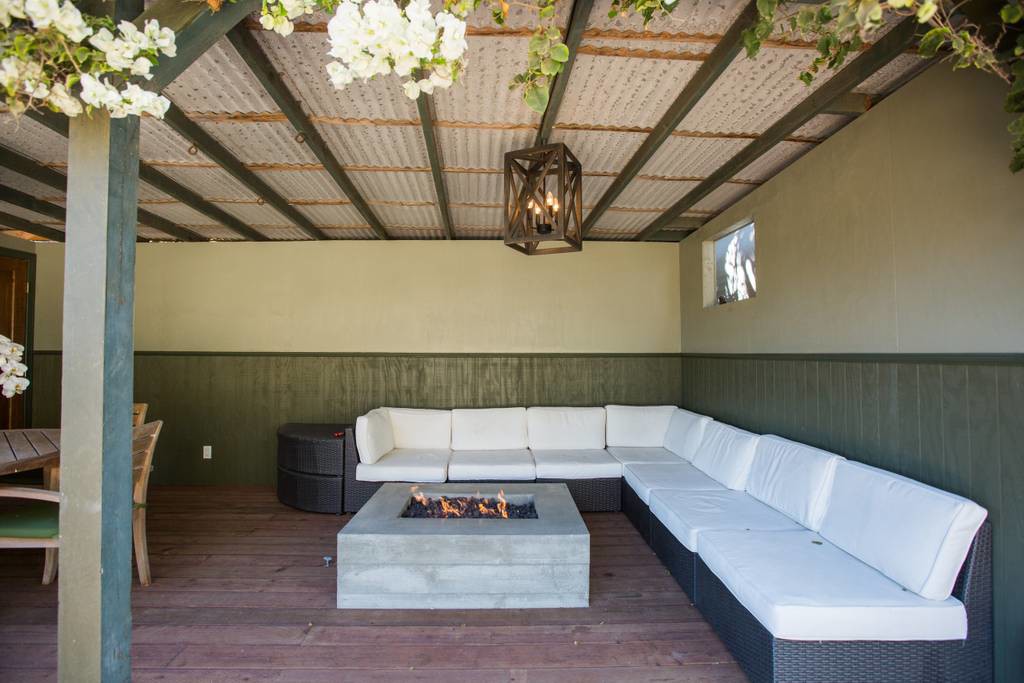 For history buffs and adventurers alike, the airstream at the Malibu Lodge is a MUST for your next weekend getaway.
Of the spot, Harrison simply said, "I thought it would be a great idea to put in a vintage Airstream and, at least in part, restore Malibu Lodge to its past glory by once again making it possible to rent for the short term."
Book now through AirBnb.