New York
Planning a Trip to NYC? Read This First.
By
|
Planning a trip to New York City? If you're looking for the right hotel, then look no further than Library Hotel Collection. This reputable resort group boasts an amazing four hotels, all featuring their incredible signature style of hospitality which includes a selection of coffee, tea, cookies, and fruits throughout the day; wine and cheese receptions in the evenings, wireless high speed internet access, and complimentary passes to the nearby New York Sports Club, all at no extra charge!
The Casablanca Hotel, located just steps away from Times Square, was inspired by the romance of the film "Casablanca". With its Moroccan glamour, impeccably trained staff and top-notch hospitality, it's no wonder they were rewarded TripAdvisor Travelers' Choice Best Hotel US, Top 10 Hotels Best Service US, and the Certificate of Excellence Award.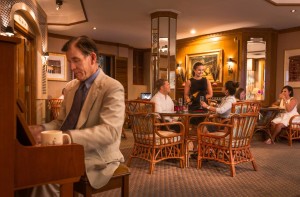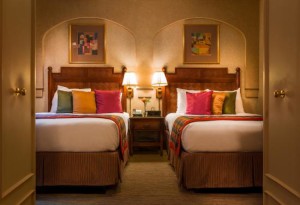 Hotel Elysée invites you to enjoy the timeless style of "Old New York". Located in one of Manhattan's most desirable neighborhoods, Hotel Elysée features a romantic ambiance and the unmatched service of a private country inn. Home of the world famous Monkey Bar, this luxurious hotel acts as a playground for the rich and has been the perennial home to A-list actors, artists, writers and intellectuals alike. Voted twice as the most romantic hotel in New York by Citysearch and named "Best Small New York Hotel" by Travel & Leisure magazine, Hotel Elysée is the perfect destination for a trip with that special someone in the city that never sleeps.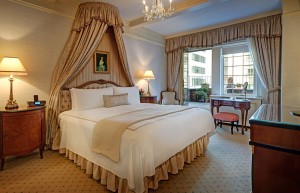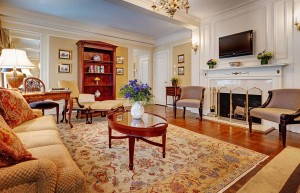 An oasis of modern elegance, the Library Hotel and their vigilant staff work around the clock to provide a thought provoking experience to the more sophisticated travelers with an affinity for culture and individual expression. Each of the ten guest floors is dedicated to one of the ten major categories of the Dewey Decimal system: Social Sciences, Literature, Languages, History, Math & Science, General Knowledge, Technology, Philosophy, and Arts and Religion. Selected as the "Most Romantic Hotel" for the Fodor's Choice Gold Awards, the Library Hotel is sure to add an extra layer of interesting to any New York City trip.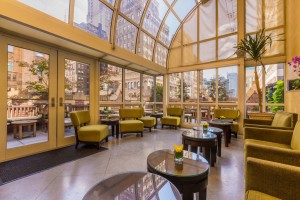 Last but most certainly not least, the Hotel Giraffe. Designed to celebrate the architecture of the Art Moderne period, which has set apart this vibrant Manhattan Eastside neighborhood since the 1920's, this magnificent hotel embodies the grace and beauty found within one of nature's most beloved creatures. Hotel Giraffe's unique spaces and award winning guestrooms serve as a sense of effortless luxury and unsurpassed comfort. Voted "Best Boutique Hotel" in Best of Citysearch as well as "Best Family Friendly Hotel", Hotel Giraffe is perfect for your quiet summer get away or even a trip with the family.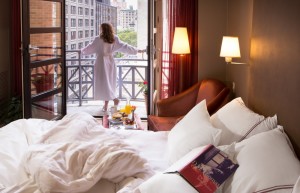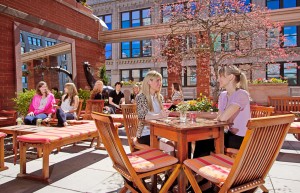 Don't wait, book now!