Cover Stories
Food Issue Cover Story with Julian Vallozzi & Chef Josiah Henry of Vallozzi's Pittsburgh
By
|
Julian and Josiah: Genius Market Squared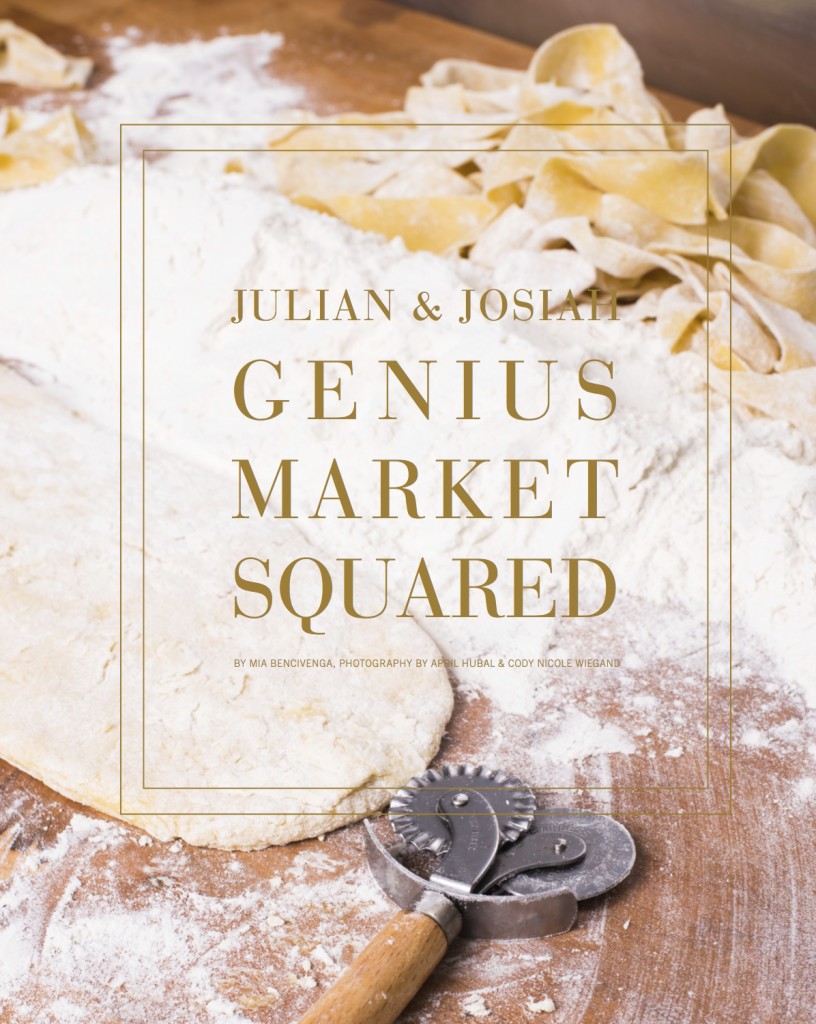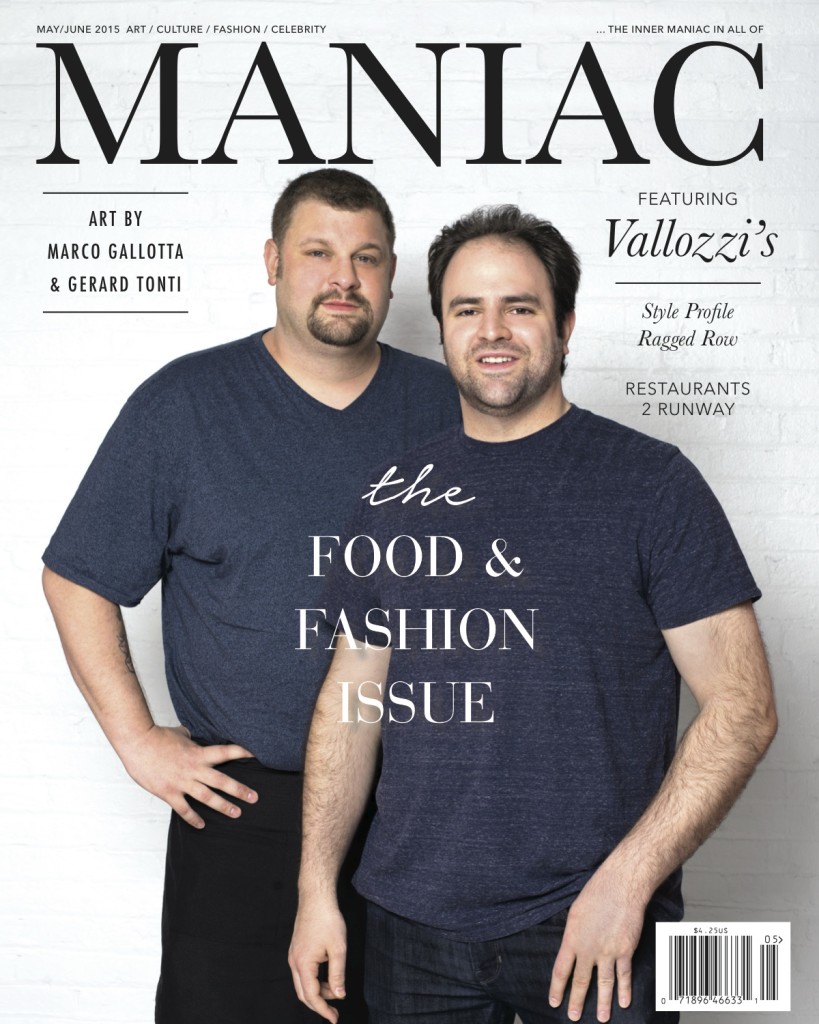 Vallozzi's Pittsburgh, though only being established in March 2012, has a timeless quality to it. Perhaps this is due to the warm atmosphere, or the fact that Italian food has the ability to be both wonderfully comforting yet have room for innovation at the same time. Regardless, Vallozzi's has quickly become the spot in Pittsburgh for anyone with the capacity to enjoy a meal in all of its delicious incarnations.
Whether you just want to grab some drinks and crudo (Italian sushi for the uninitiated) after seeing a show downtown, or are searching for that perfect anniversary dinner, complete with excellently paired wine and a mozzarella bar, Vallozzi's is the destination for any occasion—and is simultaneously breathing life into Market Square in Downtown Pittsburgh.
A large factor to Vallozzi's success, one starts to realize, is the epic combination of owner Julian Vallozzi and his Executive Chef Josiah Henry. Upon talking with both of them, it is clear that their combination of being extremely forward thinking, but also having roots in family traditions of food and hospitality, is what gives Vallozzi's its timelessness, versatility, and most importantly, its deliciousness.
So, where did it all begin? For Vallozzi's Pittsburgh, it all started with a strong matriarch who knew how to make excellent food.
"My grandmother sold pasta out of her home; gnocchi, ravioli, lasagna. Eventually she thought that she could open up a little store and do this, and opened up a little take out spot in Latrobe," Julian says. "My dad actually sold his car so he could put up a few tables!"
Julian's father Ernie's gamble certainly paid off. After expanding and moving the location to Greensburg, it has stayed there for 36 years and counting, becoming a staple for the community.
Contrary to what some may believe, Julian was not indoctrinated into following in his father's footsteps and running a restaurant. In fact, his father never let him work in the family restaurant. "My father was very good about that, he never wanted to force either myself or my brother into the family business. He wanted us to go out and do our own thing." But despite this, Julian would always do something a little peculiar for a child to do whenever visiting his father at work.
"I liked to clock in and use the old punch card when I walked in; I always thought it was fun," Julian says warmly. "I loved being in the kitchen and watching everyone work, and learning from my grandmother. The behind the scenes part of the restaurant was what fascinated me."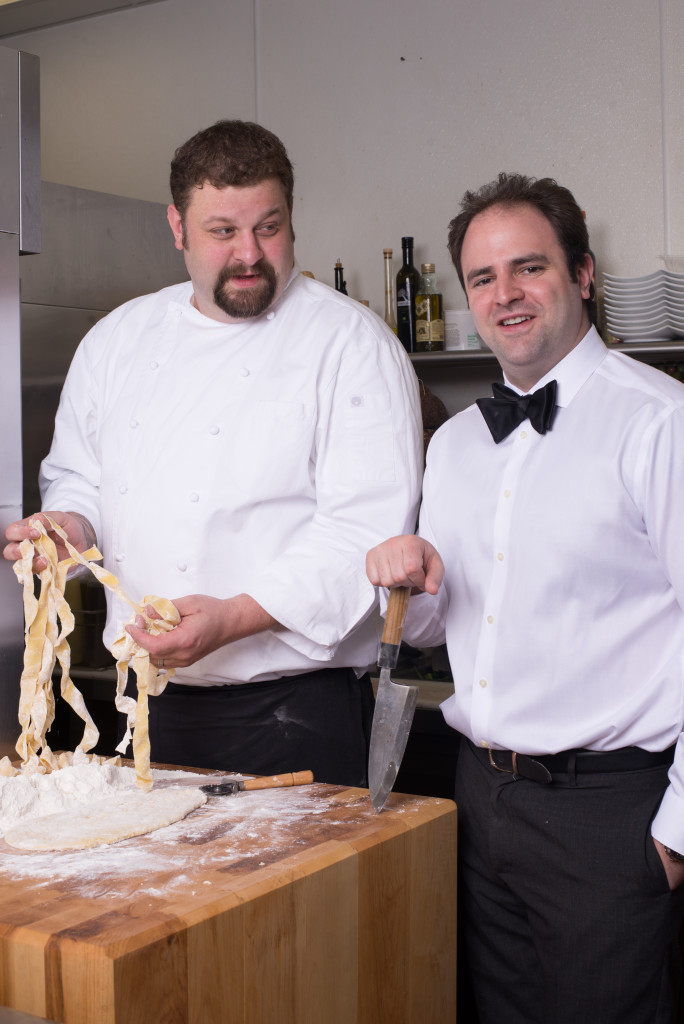 However, it wouldn't be until he was in college at Villanova that he finally realized that working in the family business was his true calling.
"I was trying to figure out where I was going, or what I was doing…and I remember having a moment. We have a lot of family, and we were all at my dad's restaurant, and I remember thinking that, you know, this would be a shame to let this go when he was ready to hang it up. That was sort of my "aha" moment. Somebody has to carry this legacy on." It wasn't just a sense of duty that drove him, but also a means of following his passions. "I was always interested in it and fascinated by it, and food and wine were already hobbies, and so that's when I really committed to that path."
But the road to Vallozzi's Pittsburgh and was not without its peaks and valleys. After graduating Villanova University in 2008, he made the journey to New York City, where he worked in sales, in addition to trying to fulfill his dream of having his own restaurant. "It was probably foolish, but I was trying to open my own place in New York. I came very close, but it never quite happened."
Eventually, he moved back to Greensburg, deciding it would be a wise decision to regroup and learn the family business, and it was something he did with fervor. "I worked every position. I wanted to have my hands in everything. Eventually, I moved into floor managing, then I moved into more of an office role, and started to learn from my dad." Julian quickly moved through every job in the course of two years before opening up Vallozzi's Pittsburgh. But where did he get the confidence starting a totally new enterprise?
"To me, it was logical. We had something that was working for decades! Not to mention there were a lot of restaurants downtown that didn't have that warmth that Vallozzi's in Greensburg had."
The first part of the process was ensuring the quality of the food remained as excellent as ever, but with a unique twist one could only find at the Pittsburgh location. "I wanted to continue to use some of my grandmother's recipes, the pasta, the pizzas…But I wanted it to be more of an urban Italian."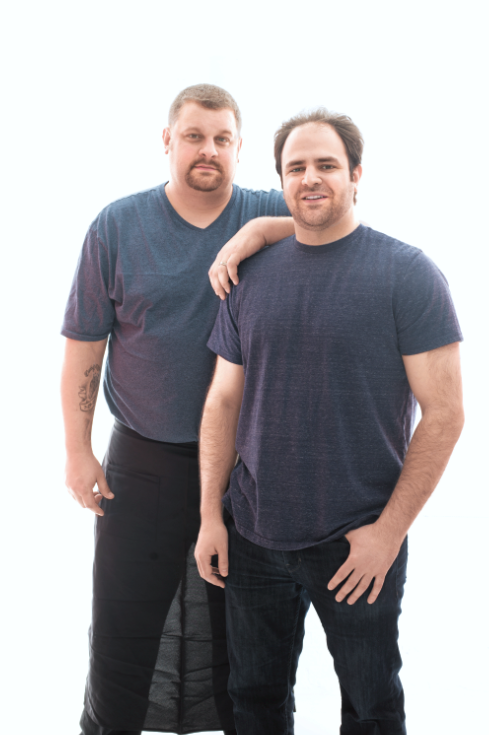 One of the keys of taking classic Italian dishes and bringing them to the next level is to find a fantastic chef, which is where Chef Josiah comes in. He is the mastermind behind the delicious concoctions at Vallozzi's that range from gnocchi in a cherry tomato fennel and sausage ragu, to a lamb spiedini featuring creamy gorgonzola polenta, pancetta, apple, and kohlrabi.
After speaking with Chef Josiah, you quickly come to understand the amount of passion that goes into his work. The driving force behind his craft? "My love for food. I don't see myself doing anything else."
Much like Julian, Chef Josiah's family gatherings growing up were centered around the dinner table, and these great memories are what propels him forward in his craft. This love for food eventually led him to study culinary arts in Baltimore, where he subsequently worked and got his feet wet in the restaurant business.
It would be his love for food that would take him far and wide, and then all the way back to Pittsburgh.  "I had the opportunity to go study in Ireland in a resort, spent time there and worked around some really good chefs. It was there that I rounded out who I was going to become; my experiences there led me to mold myself into the chef I am today."
When discussing how he got the gig at the Vallozzi's in Greensburg, it's disarmingly simple, "I met up with Julian's father Ernie, and he liked my food!" But it turned out to be an important meeting, nonetheless. "His mentorship and tutelage and his freedom of letting me figure things out was an important experience."
Clearly, Ernie made an excellent decision. Chef Josiah has truly risen to the challenge by creating a menu that is both classic and contemporary. "As a chef, the classic dishes and the techniques that surround them are pounded into you from your schooling to your apprenticeships to everything you do. But I really feel what makes you a chef is how you bring new thoughts and ideas to classic techniques. So what I try to do is keep things as simple as possible but introduce those classic techniques and menu ideas."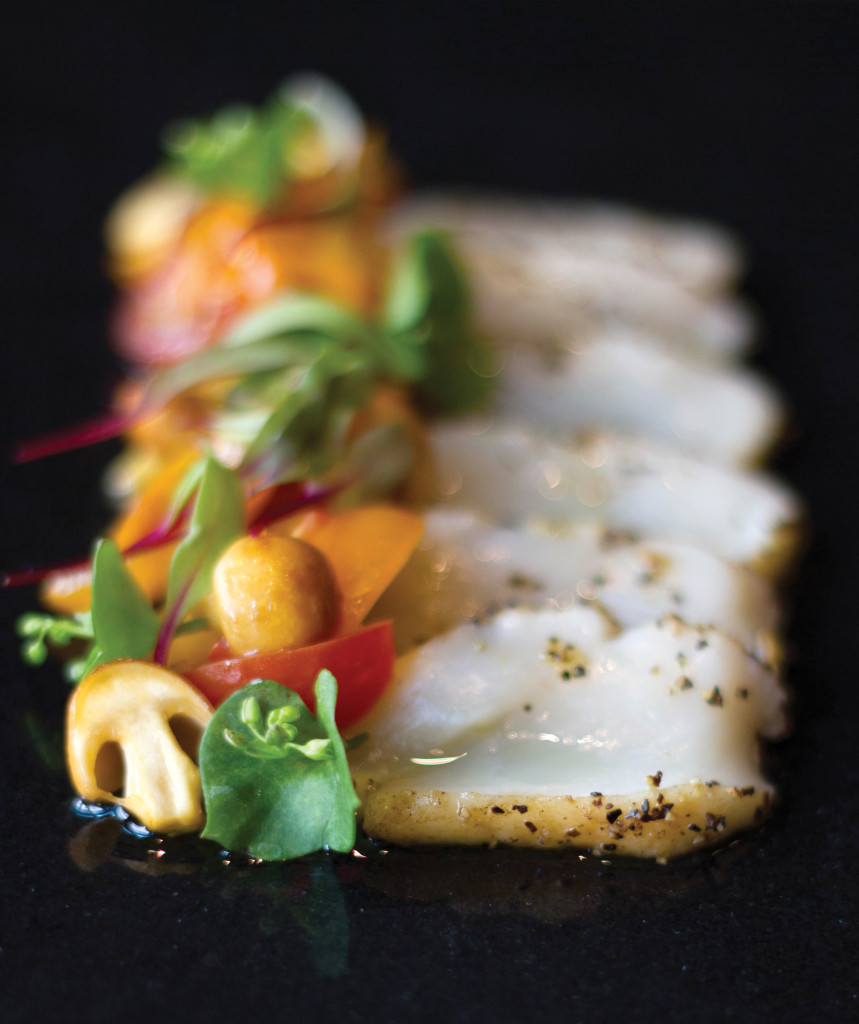 Both the executive chef and owner stressed to me several times that they strive to be as accommodating as possible when it comes to dietary restrictions or the lifestyle choices of the patron.
"We have a running joke that if a server tells us a customer wants tacos, we're going to make tacos," says Julian. "We're here to please the customers. Whatever they want, that's what we do. Whatever it takes to have a good experience."
"It hurts my soul when people can't eat what I make," adds Chef Josiah. "I remember my grandmother always made sure everyone was happy around her food, and I just carry that with me. A lot of chefs don't carry that anymore, but you have to have that grandmother's love for what you're doing."
Along those lines, Julian is happy to announce that Vallozzi's Pittsburgh is serving gluten free pastas. "Although some of our dishes have always been gluten free, like the risotto, people still don't want to give up their favorite pasta dish!"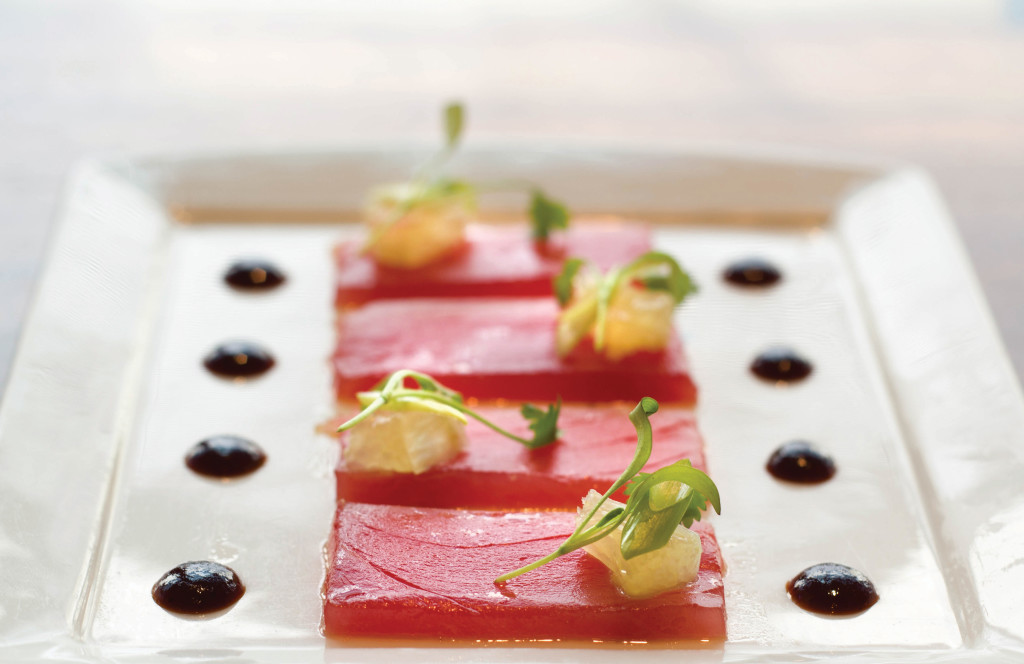 As for what Chef's favorite dish is to make, his answer may surprise you. "I love working with fresh ingredients—I don't care what they are. With food, I'm going to enjoy it and see the beauty of it. The way I see it, if I had one favorite food, then my menu would just be one thing!"
Julian's answer to the question tends to be a little simpler. "Our pizza," he says with certainty. "It's addicting, it's the best pizza out there. I could eat it pretty much every day."
With a stellar menu that changes every three months and a warm and welcoming atmosphere, Vallozzi's success at building such a successful, happy space is obvious. And it appears its own greatness regularly attracts other kinds of greatness.
"Actually, the Greensburg crew always jokes that every time they call, we often have a celebrity at my restaurant. Sometimes it's a local athlete, or one of the celebrities that is staying at the Fairmont across the street. Regardless, we're always comparing who has the hottest clientele," he says with a laugh.

Food and atmosphere aside, there is another key component to Vallozzi's, and they will ensure it's paired perfectly with whatever your main dish is. But the process of getting the right wine is a complicated one. "Different wineries will bring their portfolio in for us to taste. You look at its complexities, and wonder how it will pair with the food. You try to fill the list with wines at every level, price point, size of the wine, the dryness, body. You want to broaden the menu to fill every wine need."
But wine isn't the only beverage that you can enjoy at Vallozzi's. With a newly revamped bar, complete with a separate bar menu featuring small plates, Julian shares what he wants most for the restaurant. "We want the best of all worlds. Part of that is introducing that late night, younger energy in the bar."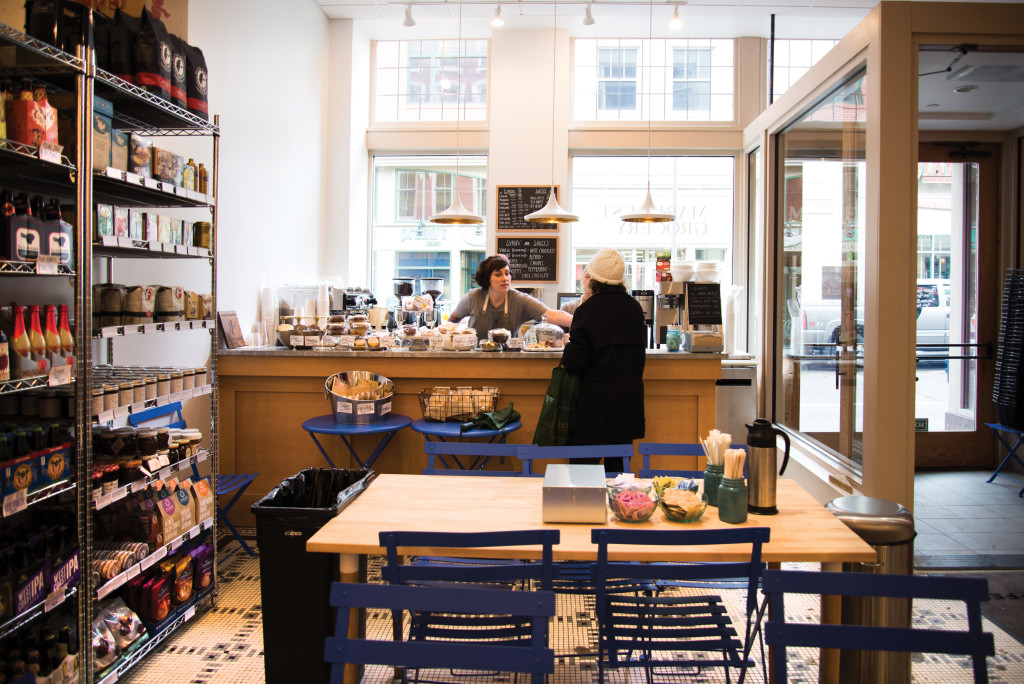 Julian's endeavors don't end with the restaurant business, however. He aims to bring out that lively energy, and keep it where it ought to be, in downtown Pittsburgh. By introducing Market Street Grocery, Julian hopes that he fills a void in the city.
"The demand was astronomical, and I would always complain that I'd have to leave town to get groceries. I mean, that sort of defeats the point of being in a city!" This isn't just a regular grocery store, however. It features a coffee station, liquor bar, and pastries. "Everyone downtown can enjoy the experience," Julian explains. "We introduced prepared foods to capture the lunchtime business. Also, people leaving town after work who want to grab something precooked for dinner."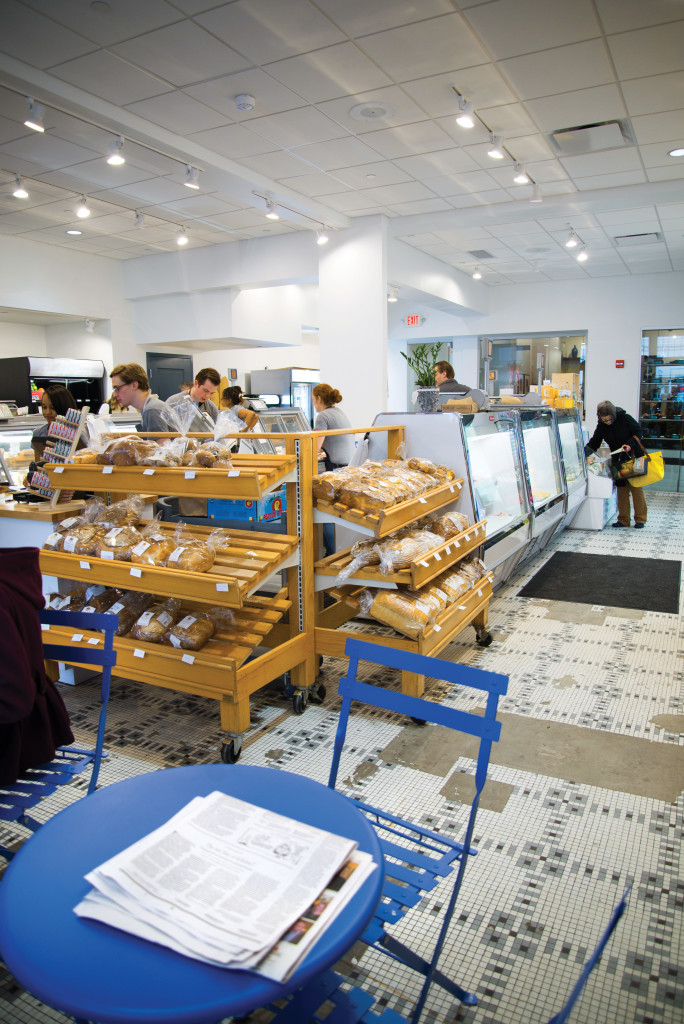 It's all part of his desire to have downtown Pittsburgh meet its ultimate potential. "Outside of Pittsburgh, I don't think people know that we have one of the best cultural art scenes in the country. And that's something that the city can build on."
"After living in Philadephia and New York, coming back to Pittsburgh was a bit of a shock," he adds. "Pittsburgh will never be New York City, but it can be its own little version. It just takes commitment to make downtown the vibrant area it is becoming."
As if he's not busy enough, Julian is also venturing into fast casual dining experience, with Earth Inspired Salads. Also conveniently located downtown, it's like salad-centric Chipotle, except, well, what they serve is actually good for you. "I opened it about a year ago and it's been unbelievably successful and we're trying to capture that and expand it!"
Out of all of the places in the world, where does such a busy man with so many different endeavors relax? "I love Disney World!" He says this with a tone of sincere admiration. "I'm a hospitality and environment person, and they say it's magical, and it's true. It fascinates me about the feeling it generates. From a restaurant geek standpoint, the operation of it blows my mind!"
The more he speaks about it, the more it starts to make sense. "Everything just happens so seamlessly, even though it's such a massive operation. I like it more as I get older. But everything they do—I really respect the way they went from making cartoon movies, and now they're making academy award-winning movies, like Up! It's just a fascinating company."
Hmmm…a company with humble beginnings that expanded seamlessly in to other areas, to the benefit of those around them. I wonder why he likes them so much?
"We're certainly moving along!" He says.
This may be the understatement of the century.
—-
Vallozzi's Pittsburgh
220 Fifth Ave, Pittsburgh, PA 15222
412.394.3400
Market Street Grocery
435 Market Street, Pittsburgh, PA 15222
412.281.3818
Earth Inspired Salads
220 Fifth Ave, Pittsburgh, PA 15222
412.281.1113
Photography by April Hubal and Cody Nicole Wiegand