Culture
Blogger of the Week: Louise Pentland of Sprinkle of Glitter
By
|
Louise Pentland of Sprinkle of Glitter

"Aloha, Sprinklerinos!"  Fans of British YouTuber and Blogger, Louise Pentland, will instantly recognize the signature greeting from her Sprinkle of Glitter channel.  Her signature pink hair is here to stay and Louise is more glittery than ever!
Beginning in September of 2009 with a post called "Starting from Scratch", Louise's blog has transformed from a DIY decor guide to a journal of her everyday life.  Because of the motivation and inspiration that she provides on this site nearly every day, the Sprinkle of Glitter blog has grown to have over 170,000 dedicated readers who revel in the truths of her every day life.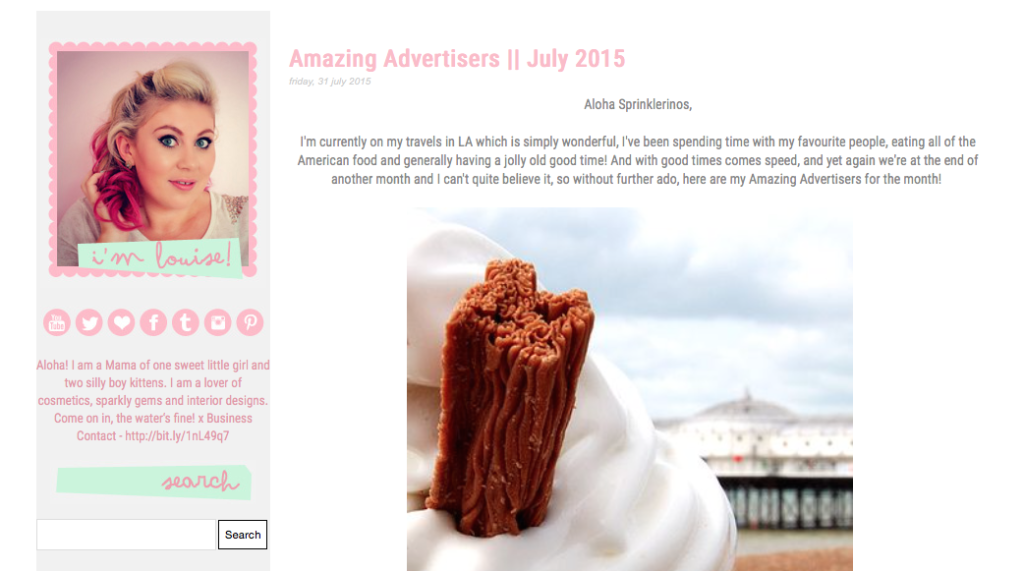 In 2010, Sprinkle of Glitter expanded to YouTube where Louise began posting "Primark Haul"s and collaborated with her "chummy" (best friend) and fellow YouTuber, Zoella to bring the announcement of the birth of her daughter, Darcy.  Since this first year, she has gained 2.2 million subscribers.  (Yes, we said million.)  And she deserves them!  Whether she's making us laugh or cry, we can't take our eyes off of the bubbliness that is Louise.  She gives us beauty advice, talks relationships, totally gets our stationary obsession, and loves to goof off!  (Just please don't touch her with any ham!  Seriously.)  Check out her most watched video (with nearly 3 million views!) below!
But, we're just getting started!  Sprinkle of Chatter, Louise's vlog channel was started in 2012 and has reached over 1 million subscribers!  This channel follows Louise from her own perspective as she goes about her every day life.  Whether she's at home with the adorable Darcy, or off on a fabulous boat adventure, every video gives us a little peek into her life and leaves us captivated and wanting to be her best friend.  (Or at least her pen pal!?!?! Please?)
She's also had a successful live tour, Louise LIVE!  Though we didn't get to see this in person (we're not salty at all that it was only in the UK…..), we've heard incredible things and saw a few quick peaks at what went on from some people who vlogged the experience!
In June of this year, Louise launched her book, "Life with a Sprinkle of Glitter" in the UK!  And it is beautiful!  Filled with advice, crafts, and funny notes, this book is a tangible version of her blog and YouTube channel (aka perfect)!  The paperback version is currently available for pre-order from Amazon in the US!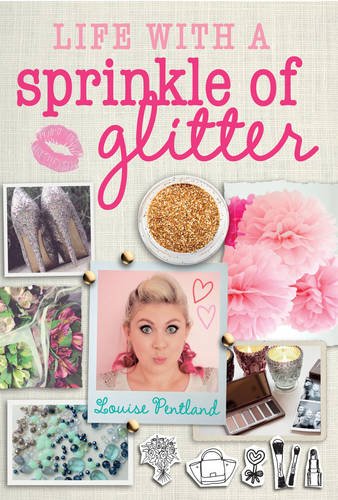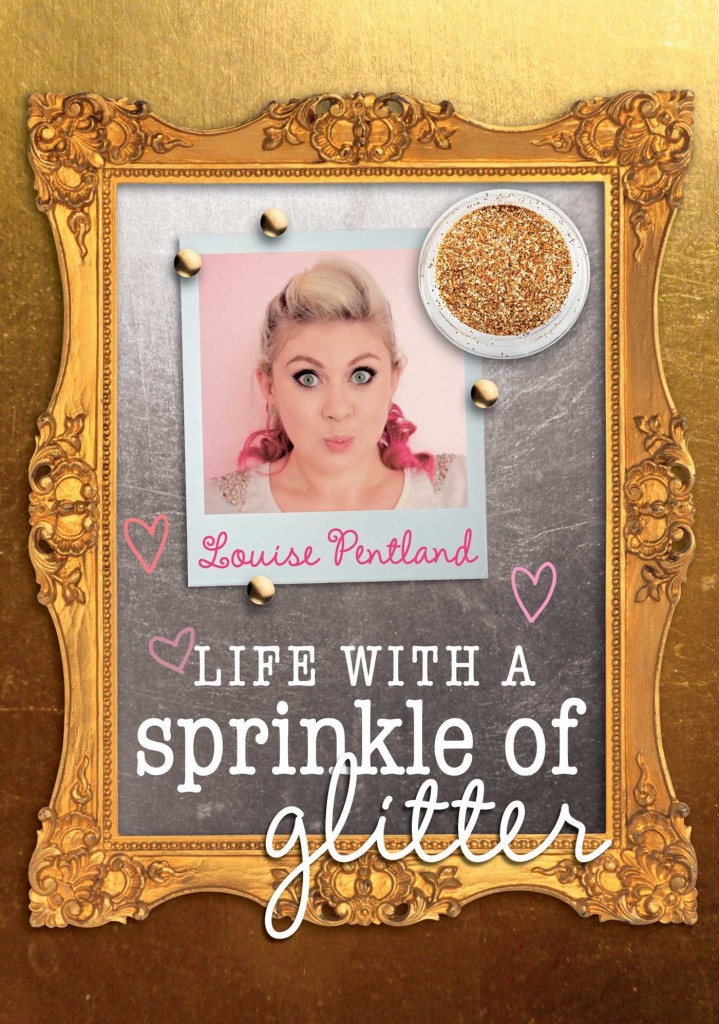 (But, why have one book when you can have two?  Following its release, a 2016 calendar/diary emerged.  Though not currently available in the US, it looks like somewhere we'd like to jot down appointments!)
If (for whatever reason) you haven't clicked over to her channel yet, please head over there and let us know your thoughts on Louise!  We know you'll love her as much as we do!