Fashion
WIN: Jennifer Hamley England's New Model KT
By
|
WIN: Jennifer Hamley England's New Model KT – The Bag That WORKS!
Stylish work clothes have been around forever. Fitted blazers, Louboutin pumps, and DVF wrap dresses can all help to boost your confidence and make you feel like the #GirlBoss that you are (even on Mondays!). But Jennifer Hamley England has finally given us the missing piece to our professional ensemble: a luxury bag that works.
The Model KT is a cross-body bag built to make the working girl to look flawless and allow for her day to run smoothly. The bag itself is made from 100% buttery soft calfskin leather and boasts an impressive amount of features that will keep you organized as you run from meeting to meeting!
On the outside of the Model KT, you'll find a long zipper on the front flap. This is incredibly handy for storing anything you need to have immediate access to! As you flip the bag over, you'll find a clutch (our favorite feature!!) with two side zippers that allows you to completely detach it from the bag as you transition from work to evening! We love the idea of using this as an iPad pouch and think it is great for meetings where we don't need as much paperwork! Obsessed!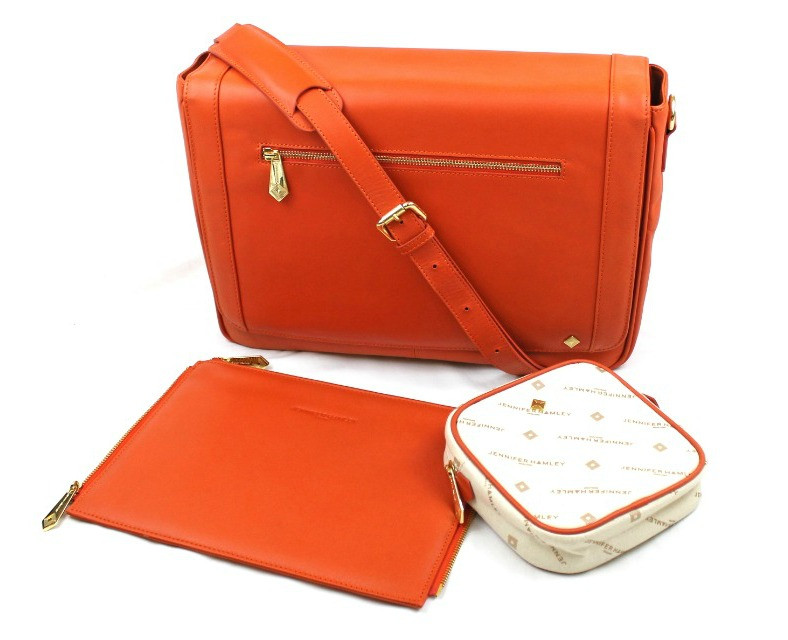 While the outside may be beautiful and convenient, the inside is where the magic happens! Lined with logo-printed fabric, the Model KT's interior includes numerous features such as individual slots for business cards and books, pockets for pens and glasses, a reusable shopping bag (Um, yes please! Even this has its' own pocket!) and a key clip, so that you're never stuck digging in your bag for them!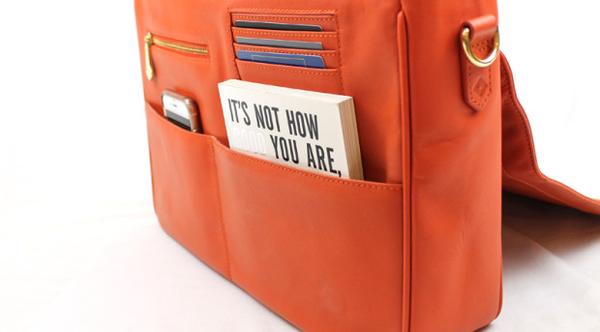 But, what we've found most convenient (and honestly are SO thankful for) are the wires pouch and hands free travel card system. The pouch is a completely separate bag that can be taken out of the Model KT if needed, but we love that you can use it to hold your laptop charger and headphones without worrying about detangling anything! As for the travel card system?! Check it out for yourself:
Now that we've got you drooling, there are several ways you can get your hands on this beautiful bag:
Check out the official Jennifer Hamley England website here and use our exclusive code – MANIAC – for $140 off!
Head over to our Instagram page and enter to win your very own Model KT! Follow the instructions on our photo and who knows? You may be the winner! As Jennifer Hamley says herself, "If it's possible in the world, it's possible for me".