Fashion
Style Profile: Kiya Tomlin
By
|
Style Profile: Kiya Tomlin of Uptown Sweats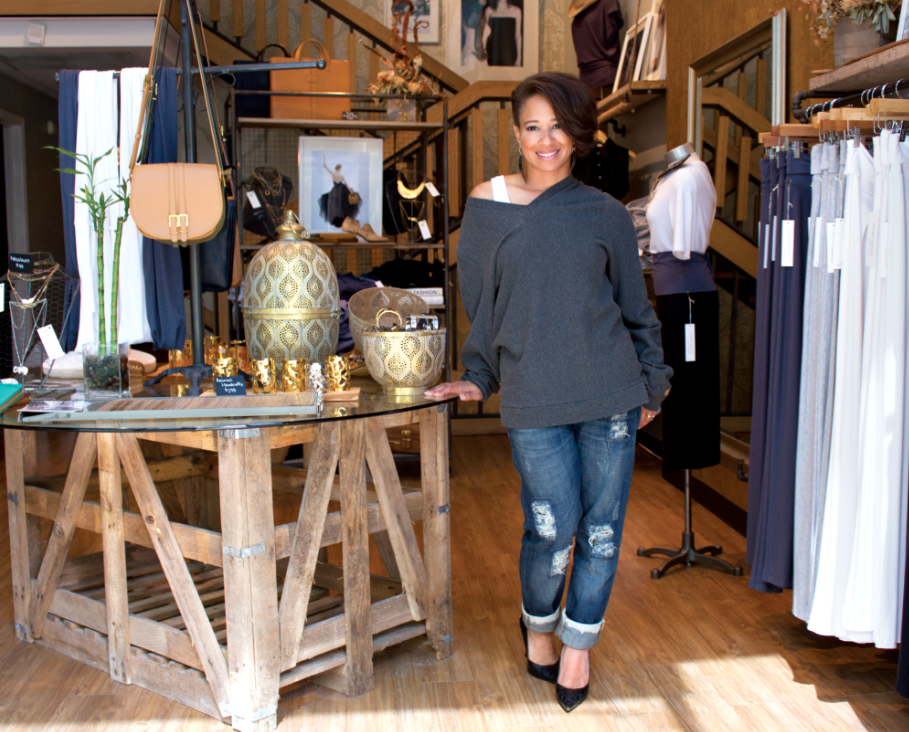 As a petite child with no fashion-forward store to shop at, Kiya Tomlin learned how to sew. By the age of eleven she began making clothes for herself and everyone around her, telling me, "You name the person, they probably had an 'original Kiya' design!" As an adult, she took her skills to the next level when she opened a custom design business specializing in wedding gowns and formal wear, which she ran for a number of years despite moving several times.
The Tomlin family relocated to Pittsburgh in 2006 when husband Mike Tomlin accepted the head coaching position for the Steelers, and although the move may have been tough at first, Kiya loves living in this city and has truly made a name for herself.
The mom of three worked from home until moving into a separate design space a few years ago, and had to trade sweatpants for what she calls 'real clothes.' "I needed something that would get me through the day comfortably and fashionably AND be able to throw in the washing machine. Voila! Sweatshirt dresses!"
In the fall of 2014 the first collection of Uptown Sweats by Kiya Tomlin debuted. The stylish business owner began doing trunk shows and wholesaling her creations to other boutiques. However, this past April she opened her own store and design space in East Liberty where people can see, try on and purchase the complete collection.
Maniac Magazine: How would you describe Uptown Sweats and all that the brand has to offer?
Kiya Tomlin: Comfortable, confident, and beautiful. That's my tagline. Uptown Sweats by Kiya Tomlin are elegantly re-imagined sweat suits for the modern woman. They are inspired by the energy and aspirations of today's generation–designed for maximum versatility and ease of care. It's where style, function and luxurious comfort intersect.
MM: How do you balance it all with family and a career?
KT: I don't balance it, I integrate it. I incorporate my business into my family life by allowing my kids to see how I am trying to build my business: mistakes, successes and all. It provides good business and life learning opportunities for them and allows them to know that it takes a lot of work on my part and a lot of cooperation on their part to be able to make it work. They really are better for it. But in all honesty, I just do the best I can.
MM: How would you describe your personal style?
KT: I am a total chameleon! I love change and experimentation. The one common thread, though, is comfort and an "easy" aesthetic…nothing too fussy.
MM: Who is your style icon?
KT: I love Victoria Beckham. Very clean, very simple, very feminine. Classic, but with a bit of interest. She has a definite aesthetic and an identifiable brand. Even down to the pout! Love it!
MM: Who is your favorite designer and why?
KT: American designer, Rick Owens, and Japanese designer, Shingo Sato. They both design very three-dimensionally, creating silhouettes that are vastly different from the basic human form. And the intricacy of the pattern work is pure magic.
MM: What is one piece in your closet you could not live without?
KT: My sweatpants, definitely!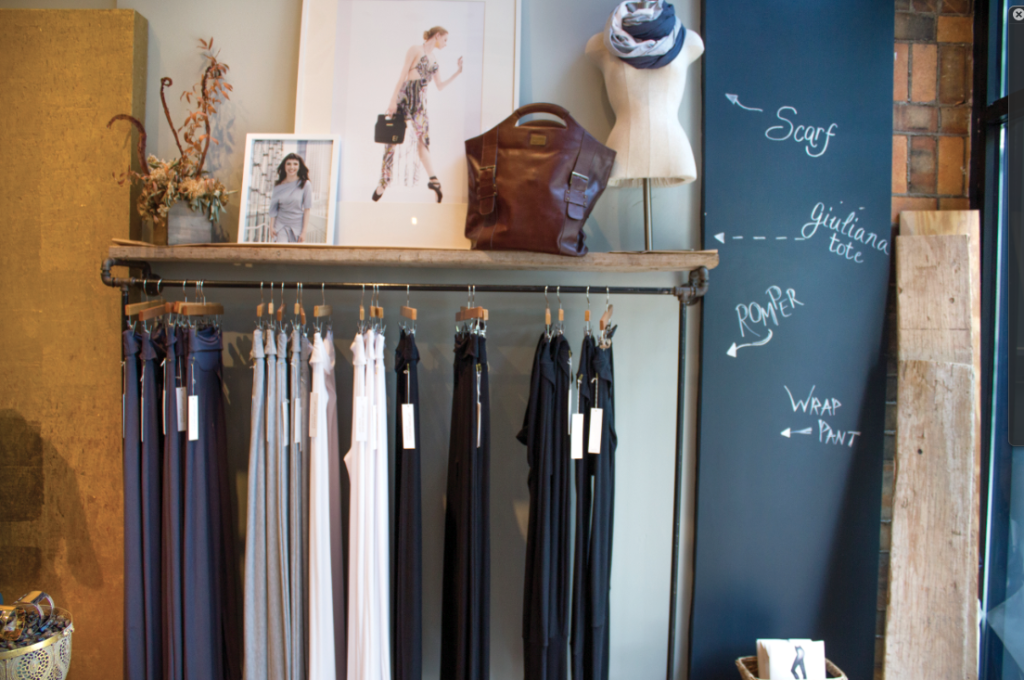 MM: What do you have in the works in the upcoming months?
KT: Aside from expanding the distribution of Uptown Sweats, I have partnered with an equestrian apparel company to design a collection of riding jeans that will crossover into the broader, mainstream market. The brand is "Kiya Tomlin for 2kGrey" and they are the most comfortable jeans I have ever worn!
Discover the ultimate combination of chic and comfort with Uptown Sweats by Kiya Tomlin by visiting and www.uptownsweats.com and stopping by the space located at 5983 Broad Street Pittsburgh, PA 15206