Fashion
Spring Cleaning: Wardrobe Edition
By
|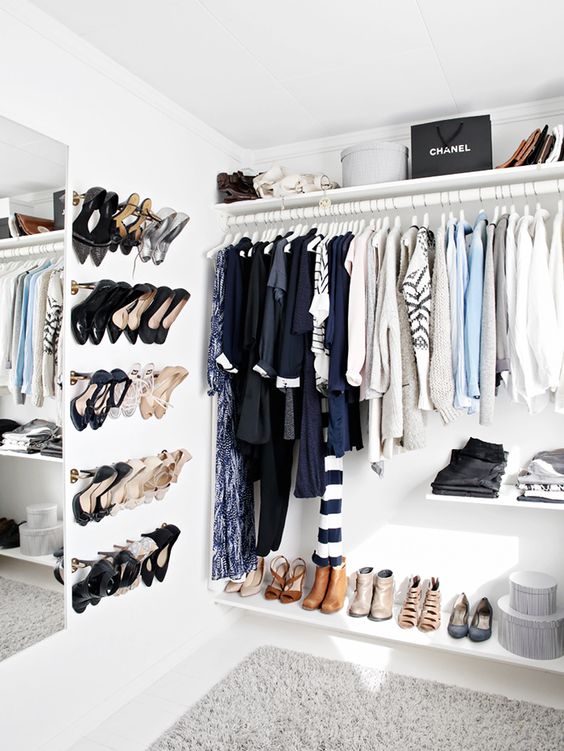 Spring is the season to refresh your life. For us East Coasters, we're coming out of a long, gloomy, cold and snowy Winter season and just like the sun, we're coming out of hibernation. With the warmer temps and the buds on the trees starting to appear, it's time to hit that restart button and begin to organize, detox, and declutter.
With my college graduation around the corner, I am on the brink of a brand new chapter in my life. As the fateful day where I walk across the stage and receive my diploma nears, I am getting more and more eager to make even more changes in my life: big or small. I've decided this spring I need to refresh my wardrobe, and acquire some more "adult" looking pieces as well as invest in some pieces that will go with everything and will last for years to come. I've come up with a solid plan on how to essentially declutter my closets and start from almost scratch. Scroll down to learn my Spring Cleaning: Wardrobe Edition process step-by-step!
The Vision
I start my wardrobe spring cleaning by creating an inspo board on Pinterest, including: styles I like, trends I want to keep in mind, specific clothing items I want, and outfits that are similar to my overall "style goals". The point of coming up with a vision for my new and improved wardrobe is to motivate and inspire me to evolve my own personal style. After I create an inspo board, I then write down a list of specific pieces of clothing,accessories, shoes, etc that I know I would like to incorporate into my wardrobe. This list is constantly growing, and I don't plan on ever getting all of the items on this list, but it helps me shop (especially online) more efficiently. Once I have a clear vision of my ideal wardrobe, it then makes it so much easier for me to not only find new pieces for my closet, but also know exactly what items I need to get rid of.
Decluttering
Donate or sell your clothes if:
You have not worn or thought about it in the past 6 months. (Even if it has tags on it; if you haven't worn it by now, you won't be wearing it)
It doesn't fit you.
It's just not your style anymore (it's okay to evolve your style!)
It looks too worn; has stains or holes in it.
Note: Even though I call this a wardrobe restart, I do not mean to get rid of ALL your clothes, just the ones that fit under the criteria listed above. That being said, I have found that the only way you can successfully refresh your wardrobe and make sure you get your money's worth of EVERY item in your closet, you have to be brutally honest with yourself when decluttering. It might be sad at first to see your favorite pair of blue jeans go, but if you haven't worn them since 2013, it's time to bid them farewell. Just think, the more clothes you get rid of, the more room you have for awesome NEW clothes!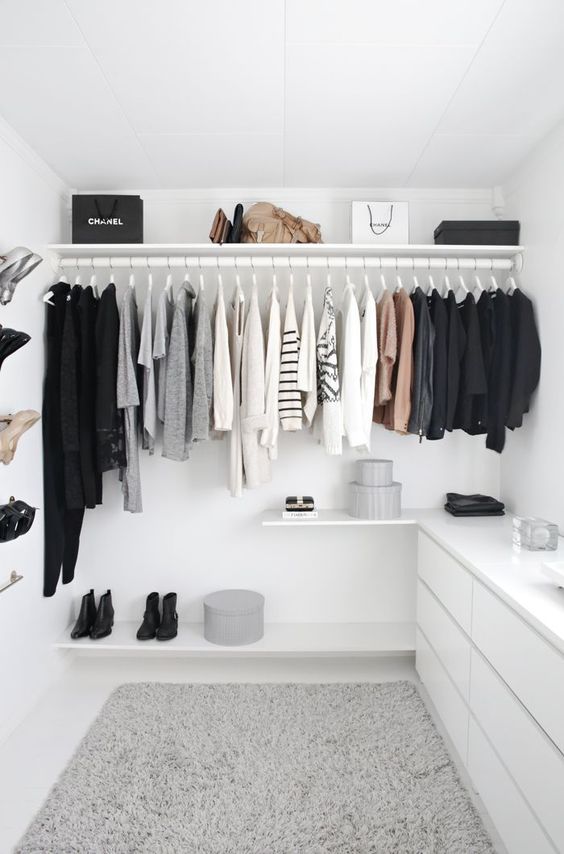 Rebuilding
This is the step of the refreshing process I am currently working on, and probably the most exciting step! Rebuilding a wardrobe is a whole process in its self, and can take months to finish (depending on your income…as a college student, I definitely do not have the means to rebuild my wardrobe instantly, but I can tackle a few items off my list every so often).
Start with the basics: I have a pretty simple and neutral personal style when it comes to my clothing staples. I usually stick to earth tones for my basic pieces, as well as different styles (such as loose fitting, cropped, fitted, etc…). My list of basics includes: short-sleeved shirts, tank tops, long-sleeves, hoodies, skirts, and pants.
Dress it up: I like to have a good mix of casual and dressy clothes, but when it comes to spring and summer, I definitely favor dresses and skirts over pants. My tip for buying dresses is to find a few styles that flatter your body type and stick to them. There are so many variations of styles that you will easily be able to build up your dress collection in no time! I try stick to brighter colors and pastels for dresses and skirts for the warmer seasons, but black will always be my favorite color to wear all year around!
Denim for the win: You can never go wrong with some denim, and with the jean-on-jean look being all the rage this year, now is the time to stock up! Boyfriend jeans, a dark blue pair of skinnies, white and black cropped distressed jeans, A-line jean skirt, and a jean jacket is a good place to start. It's also worth looking at some chambray options too, they look good with everything!
Shoes & Accessories: For spring and summer, I like to have a white, black, and nude color of heels, flats and sandals. That way I have endless options for every occasion. I then like to compliment the collection with a couple pairs of shoes that are bright and a bit funky, to liven up my outfits. I also believe that you can never go wrong with an all white or white and black pair of sneakers (my faves are Converse Allstars and Adidas Superstars). For accessories, I tend to go for the simple pieces (a good mix of silver and gold) and add in a few colorful pieces.  Fun fact: I'm looking to go a little more "edgy" with my accessories this year. The best part about accessories is that they can change the whole feel of your look, so pick whatever you feel best in!
Stores best for wardrobe rebuilding: I like to stick with stores that have a wide variety of looks and styles, as well as an immense collection of "basics" or outfit staples. Being a budget friendly time of a shopper, I also favor the stores with student discounts and regular sales. H&M has a great collection of affordable wardrobe basics, ASOS has everything you could ever want, great prices, AND you can get a student discount if you are in school (15% off), and Tobi has beautiful and chic options (and 50% off your first purchase!!).  More expensive, but still awesome stores to find wardrobe staples include: Topshop, Shopbop, Nasty Gal and Lulus.
Hopefully this process to spring clean your wardrobe motivates you to take a look at your closet and see where you can start to change up your own wardrobe! Even if it's just in the smallest ways, decluttering and rebuilding your wardrobe will make you feel more refreshed, confident, and ready to take on the world!