Fashion
Online Boutique, Melijoe Offers Luxe Gifts for Little Ones
By
|
Online Boutique, Melijoe Offers Luxe Gifts for Little Ones
The holidays are fast approaching and with tales of Santa filling kids' heads with dreams of the perfect present, it can be hard to find that incredible something special for your little one!  Melijoe, an online Parisian baby and kids boutique has EVERYTHING you need to make their Christmas fun…and stylish!  And to make it even easier, we saved you the work.  Check out a few of our top pieces below! Ho-Ho-Haute!
Aristocrat Kids – Silk and Lace Taffeta Dress ($738)
This absolutely gorgeous red dress from Aristocrat Kids is the most perfect Christmas Day dress we've ever seen!  The color and fabrics just scream "holiday".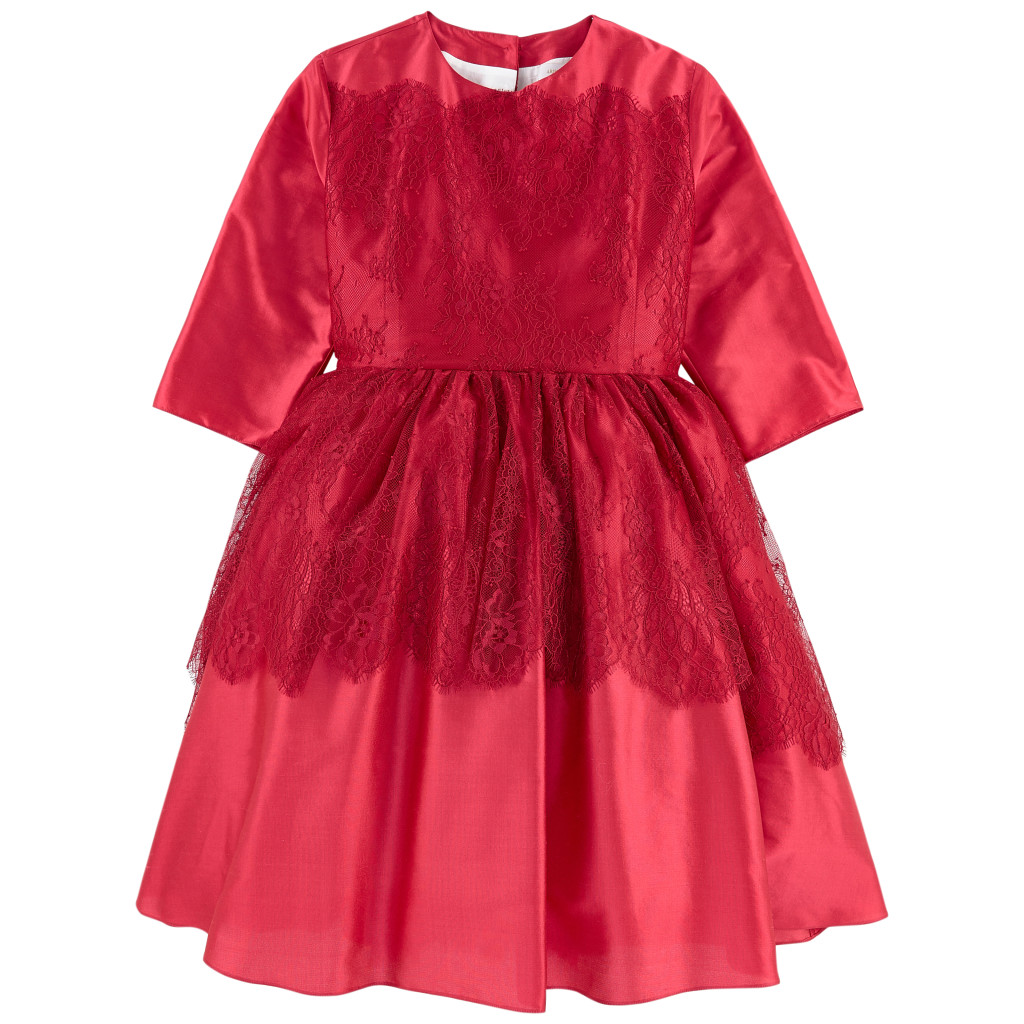 Motoreta – Woollen Cloth Coat ($154)
Bundle them up in this amazing green number!  Who cares if it ACTUALLY snows or not?  This sweet wool blend coat will melt your heart either way!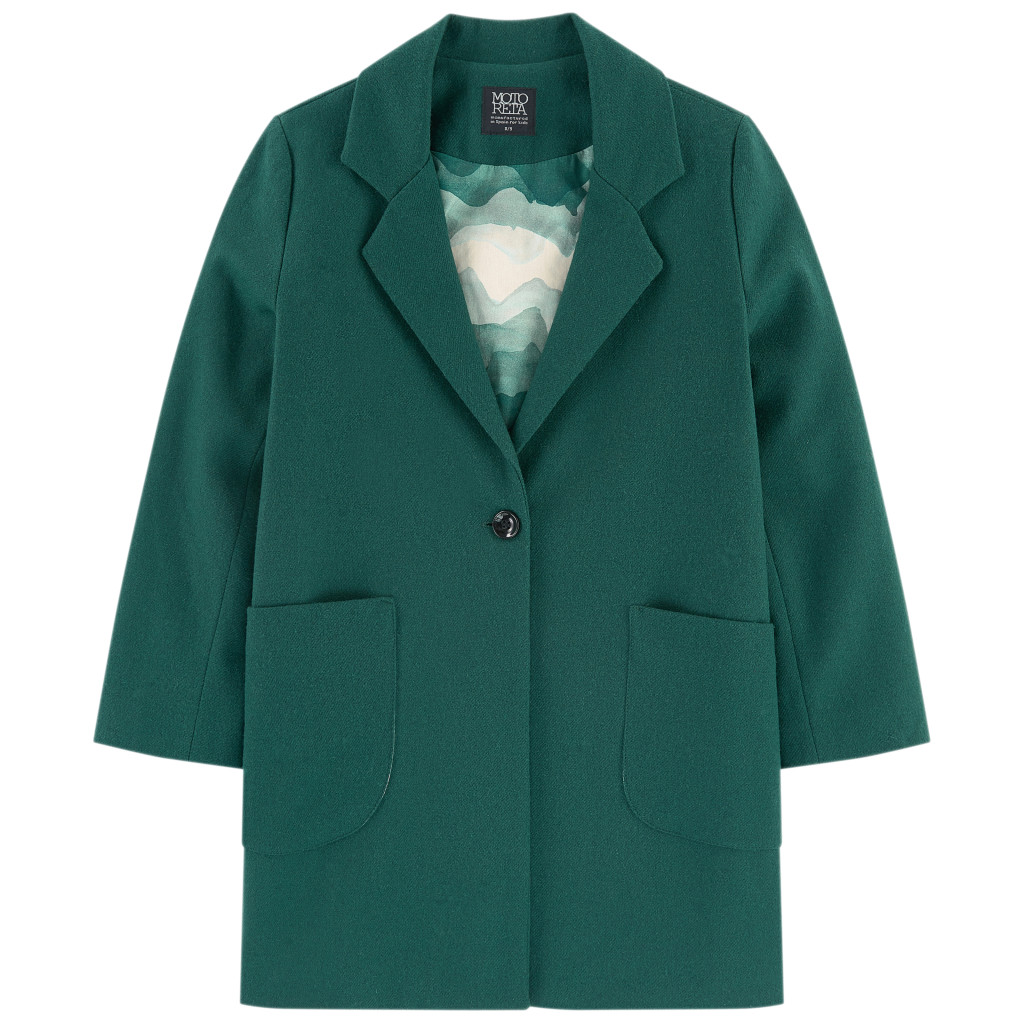 Dolce & Gabbana – Small Padded Handbag ($695)
A little D & G for your mini-me this season?  Yes, please!  Sleigh all day with this delicious red velvet beauty!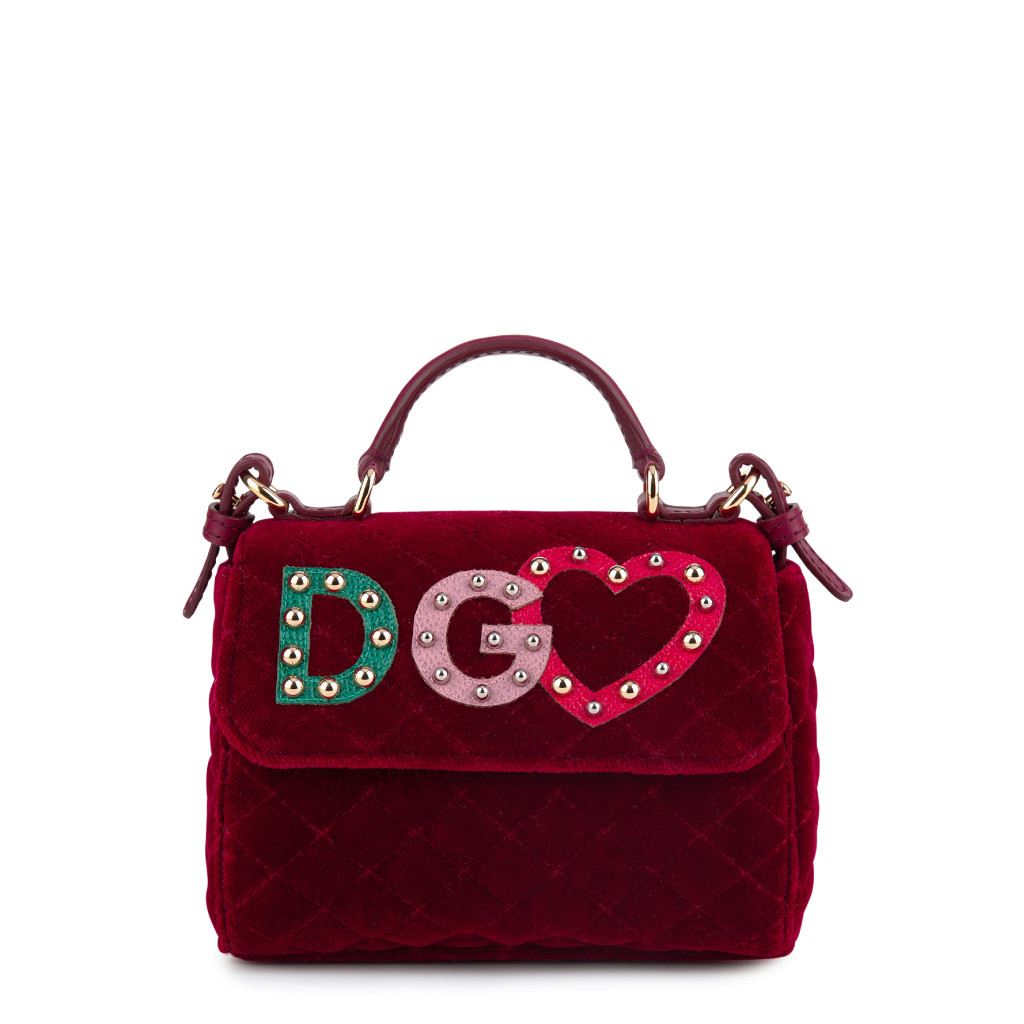 Gucci – Logo Sweatshirt ($230)
For a little bit of street style or simply an afternoon warming up by the fire (post snowball fight, of course!), you can't go wrong with a Gucci classic!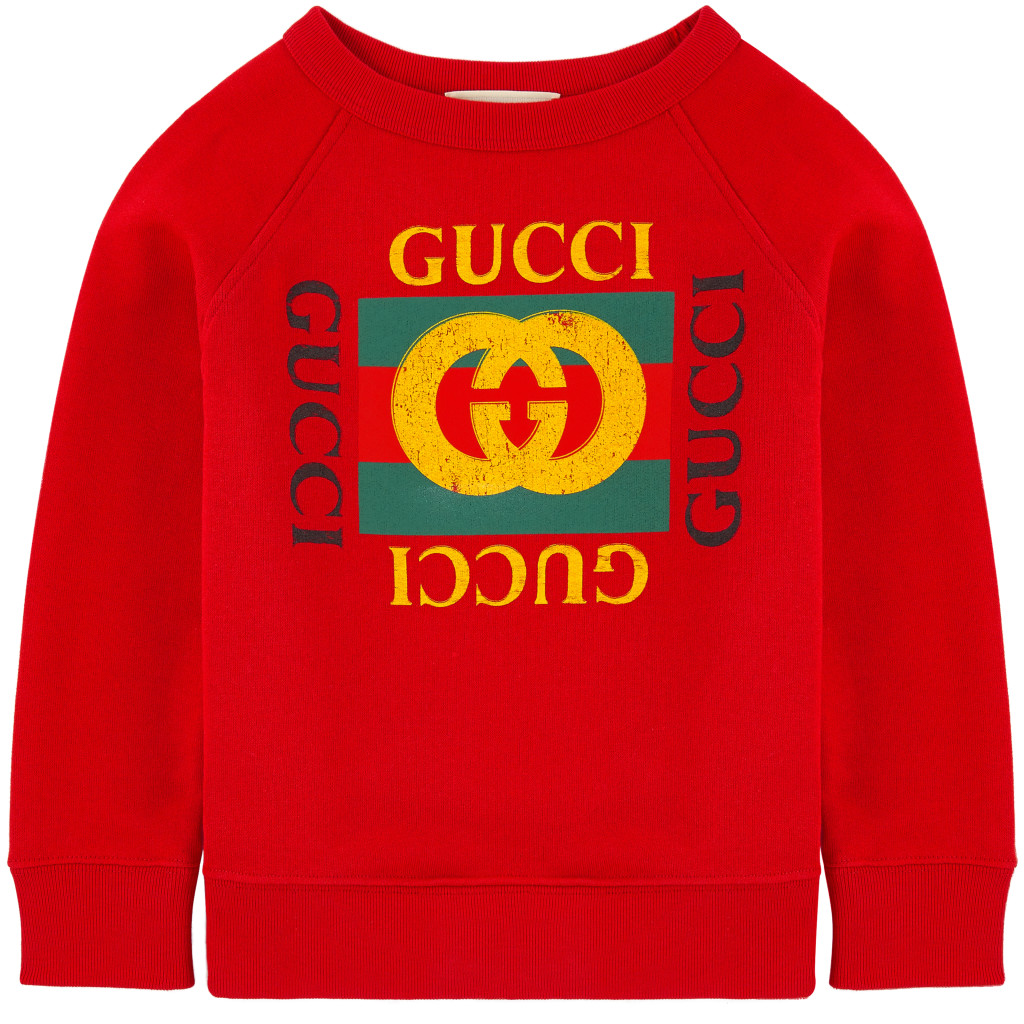 Bonpoint – Patent Leather Derbies ($315)
No outfit is complete without a pair of flawless shoes!  Pair these festive gold kicks from Bonpoint with any of the items in this article for an extra pinch of holiday spice!
Bonpoint – Metalized Dress ($395)
Another winner from Bonpoint is this gorgeous dress.  We're obsessed with the high-neck and know that your little angel could own this look!  Add it to their closet!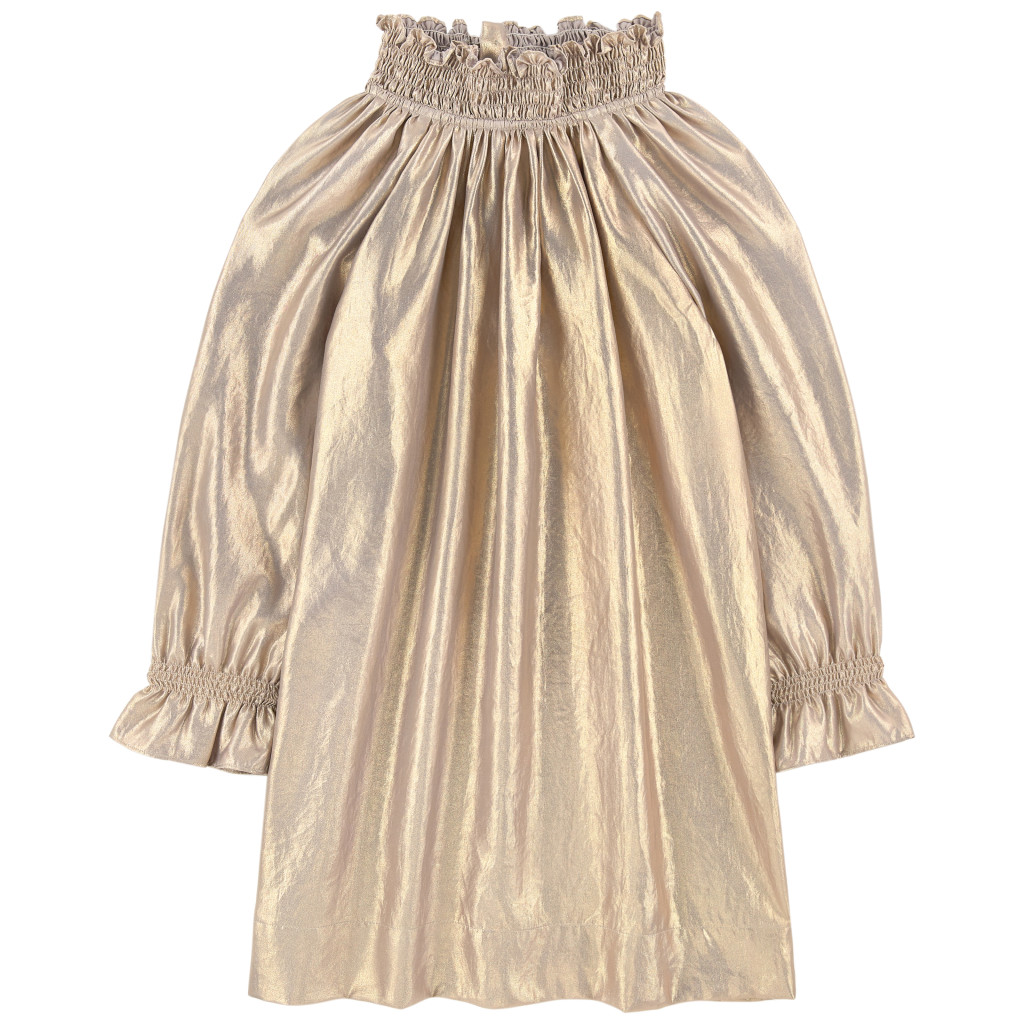 (Don't stop there! Melijoe's virtual wardrobe doors are bursting with TONS of amazing high-end options! Shop for more here!)