Fashion
Amazon's New Fashion Show: Style Code Live
By
|
Amazon's Must-Watch Style Code Live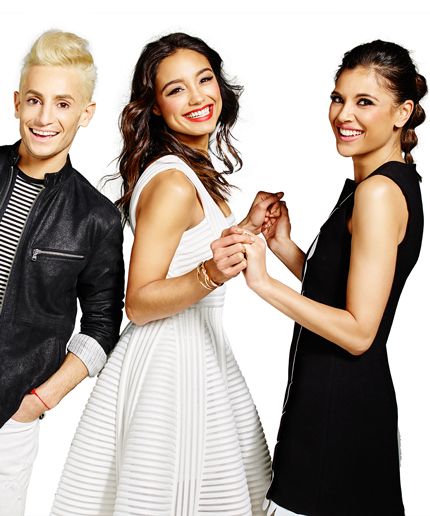 Amazon is one thing that most people these days can't live without, after all, the online store has almost everything you can imagine and with a prime membership, will be delivered at your door in 2 days…what could be better in this high-demand, fast-paced world?! Amazon is now looking to expand it's brand into fashion with it's new fashion show called Style Code Live.
Refinery 29 describes the "modern take on QVC" as an "interactive daily show dedicated to all things style and beauty and most importantly, immediate shopping." Style Code Live will air live every weeknight at 9 PM and feature three fashion guru hosts: Lyndsey Rodrigues, Rachel Smith, and Frankie Grande (Ariana Grande's older brother).  The show will be heavily focused on what's going on in the fashion and beauty world at that exact minute; they will talk about trends, fashion mishaps, and of course, the current fashion must-haves.
So where does Amazon's immediate and convenient shopping algorithm come in? During the live show, there will be a Style Carousel or "magical clothing rack" as Grande describes it below the streaming video. The Style Carousel is essentially a live feed of any items that were mentioned on the show that you can buy on Amazon, just with one click! The carousel shows a picture of the product, how much it is, and of course, if it is an Amazon Prime item.
Amazon really wants the show to be interactive, where the hosts will take turns answering questions from the viewers that are commenting as the show goes on. There will be video chats with celebrities and designers alike, as well as plenty of special guests. I'm starting to think that Amazon and fashion is the combination we never knew we needed! Tune in to Style Code Live tonight and every weeknight at 9 by clicking here!
Picture and Information Courtesy of Refinery 29