Events
Thursday Marks 15th Market Street Block Party
By
|
Thursday Marks 15th Market Street Block Party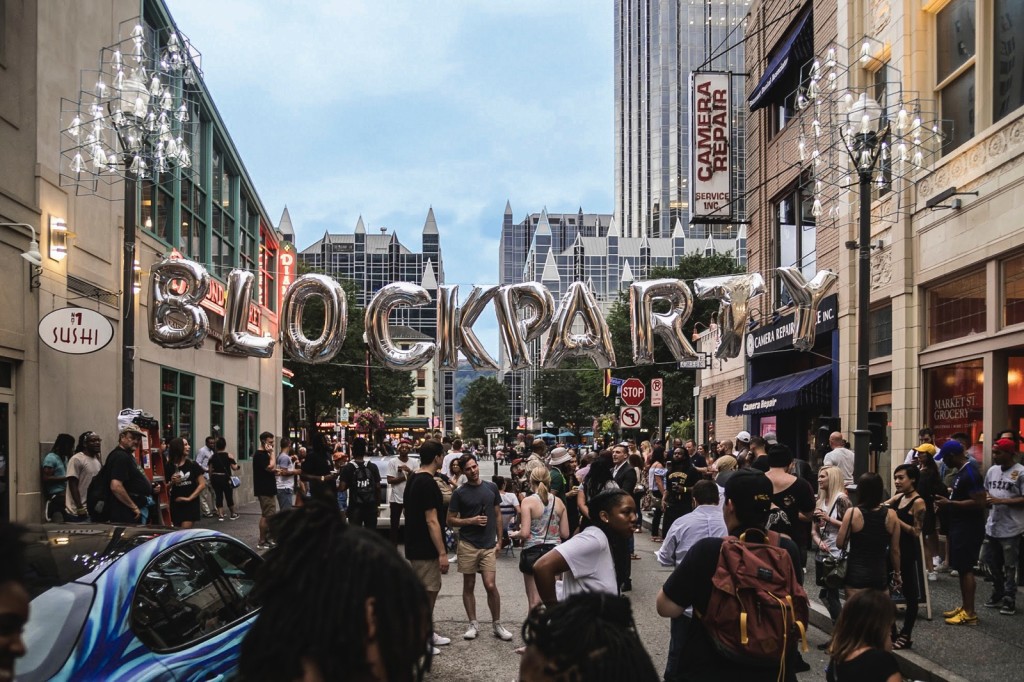 With a flurry of new hot spots and hangouts, Downtown is quickly becoming THE place to go out in Pittsburgh.  Cody Baker and Market St. Grocery's "Market Street Block Party" is one of the top events that residents have been able to enjoy consistently in the warmer months for the past two years.  Thursday's installment will close out the Block Party season and marks the 15th time that Baker has taken over Market Street.
So, with all of the flourishing neighborhoods in Pittsburgh, why downtown? Why Market Street?
"I've always been a fan of downtown. It is where I started organizing events, taking photos and even sleeping every night. I feel like i'm indebted to this part of town! Market St. Grocery is a blank canvas for cocktail and food options too. The menu can literally change each month so we can continue to switch it up," Baker says.
In addition to finding the perfect location, he always has the best talent on hand.  Baker's past events have featured well-known Pittsburgh DJs like Bonics and Pete Butta. Point Park student, Coachelly will be spinning at tomorrow's event.  Of the music range, Market St. Grocery's Preslav Lefterov says, "We've had DJs with deep connection to the Pittsburgh music scene from 20+ year veterans to the new generation. We are hoping to bring even wider range of talent in the next season."
Hop on the T, grab an Uber, or just walk down the street!  In other words, call off work and do whatever you can to get downtown tomorrow night.  This is your last chance to experience Block Party before next year!
And in the words of the host, "I still think it's so cool to hang out in the middle of the road in Market Square."