Events
Epic Prom: Unique Twist on the Typical Prom
By
|
EPIC PROM: UNIQUE TWIST ON THE TYPICAL PROM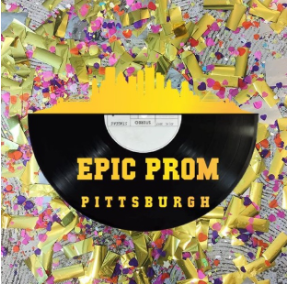 Prom night. Getting ready, taking pictures, a typical venue, and usually the average experience that everyone else gets.  This April 21st, Epic Prom is changing all of the stereotypes that have been given to Prom Night over the years.  Its giving juniors and seniors from all around the Pittsburgh area the opportunity to experience something a little different than what they are used to.  With typical prom fashion, these students are invited to Stage AE, on the North Shore, for an EPIC prom.
This is the first year that Epic Prom is coming to Pittsburgh, and it is meant for a not-so-typical prom.  A fusion of a formal prom and concert experience, this will surely be an event that a lot of high schoolers should be looking out for.  They start their night by walking in on a red carpet, I mean who doesn't dream of that.  In Stage AE, DJ Petey C and DJ Trayze (both winners of their regional Red Bull 3style competitions) will be starting the party off at 6:30 pm and will be keeping it going until 11.   During that time there will be refreshments, LED video walls, photo booths, and some other surprises that will be coming your way if you attend.
Tickets are being sold for $150, and this gets two people into the party.  So you can come with your girlfriend, boyfriend, or just your best friends, and have a blast. This prom is giving juniors and seniors a chance to experience prom with friends from other schools all around the area, and they will also have the opportunity to meet and make a tons of new friends.
Check out more information about Epic Prom on their website and Instagram!
https://www.instagram.com/epicprompgh/