Culture
Andrew Bird – Are You Serious
By
|
Andrew Bird – Are You Serious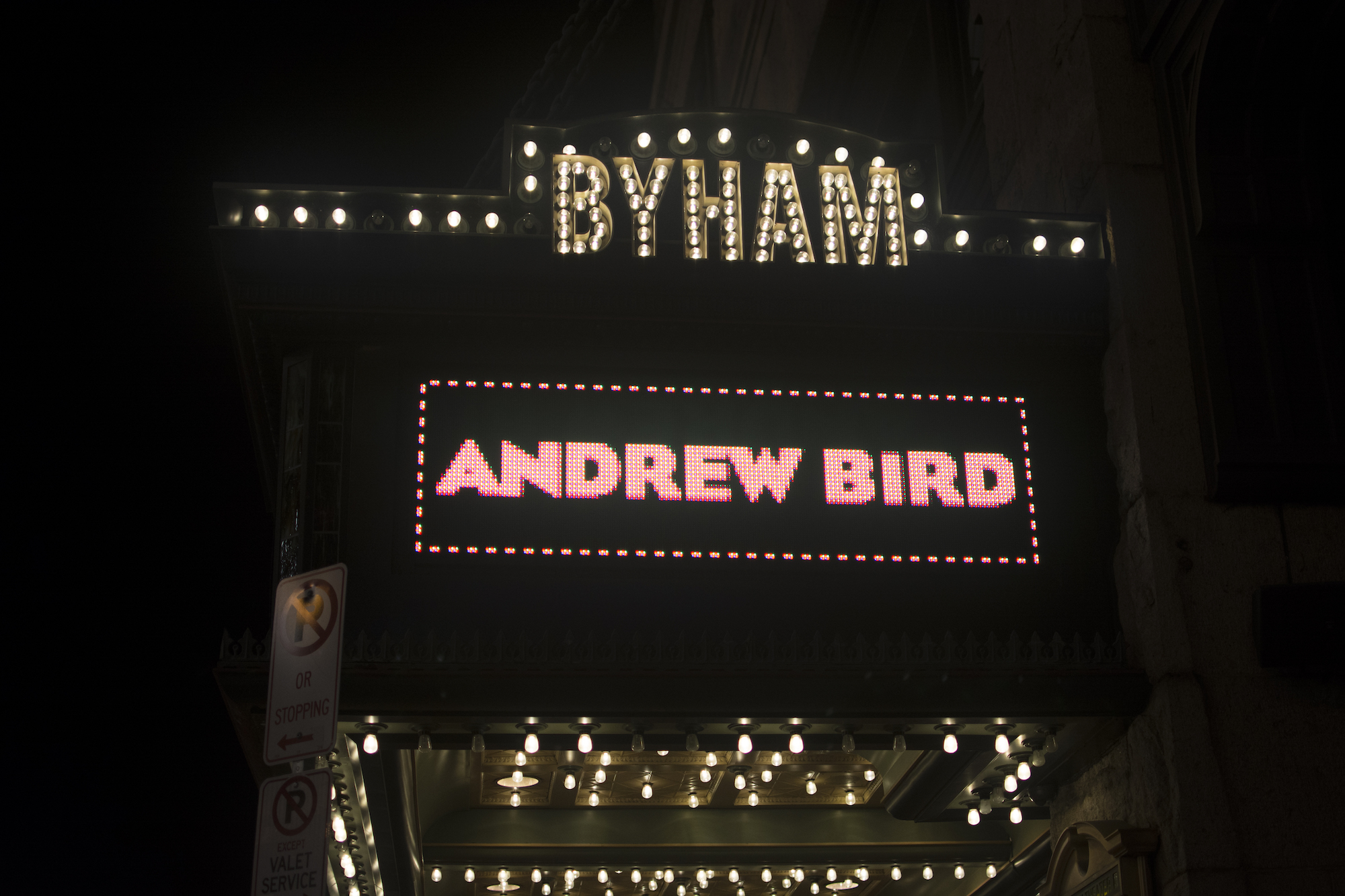 This past Saturday, October 8th, Andrew Bird played at Pittsburgh's Byham Theater. He's currently touring following the release of his latest album Are You Serious. Andrew Bird is a crazy versatile musician, and this latest album does not disappoint. He's been doing his music thing for quite a while—his first album Thrills with his group "Andrew Bird's Bowl of Fire" is vastly different than the music he is putting out now, which is a cool way to see his progression as a musician. While Thrills has jazzy/folksy/swing sounds to it, his latest endeavors are much more indie rock/indie folk.
A concert at the Byham Theater, and generally with Andrew Bird, is not your typical concert. Most people my age, I'd say, are used to attending concerts with standing-room-only, high energy music, and lots of drinks and sweat. The Byham Theater is exactly what you'd think—a theater. Everyone is seated, making the concert atmosphere much different than a concert you'd attend at Stage AE. While those concerts are fun, Andrew Bird puts on a much more artful and breathtaking show.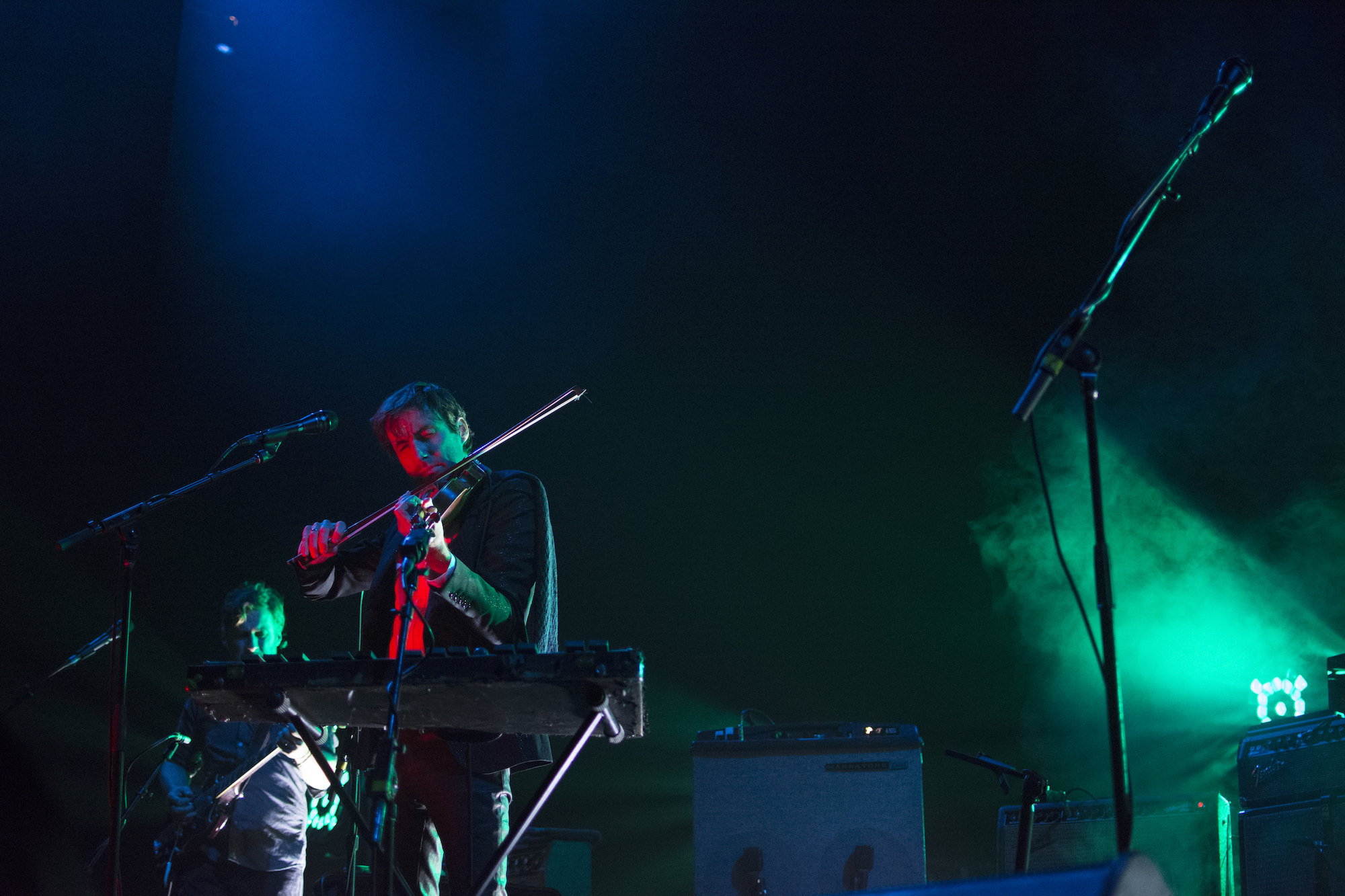 As the concert began, smoke filled the stage along with red spotlights. Andrew Bird appeared in the middle and there was a lot of lead-in music before the first song actually began, keeping viewers on the edge of their seats (or for me, on the edge of my toes as I attempted to keep my cool while being so close/keeping my squat position to get a photo before my legs gave out). Once the song began, it was the first track on his newest album, "Capsized." First track/very popular and good track. DANG. Andrew Bird is just so talented. From his beautiful voice, to his strumming and finger-picking violin techniques, to his guitar playing, to his whistling. The WHISTLING. As soon as he breathed a hint of a whistle, the crowd went wild (as much as a crowd can go wild in a theater setting).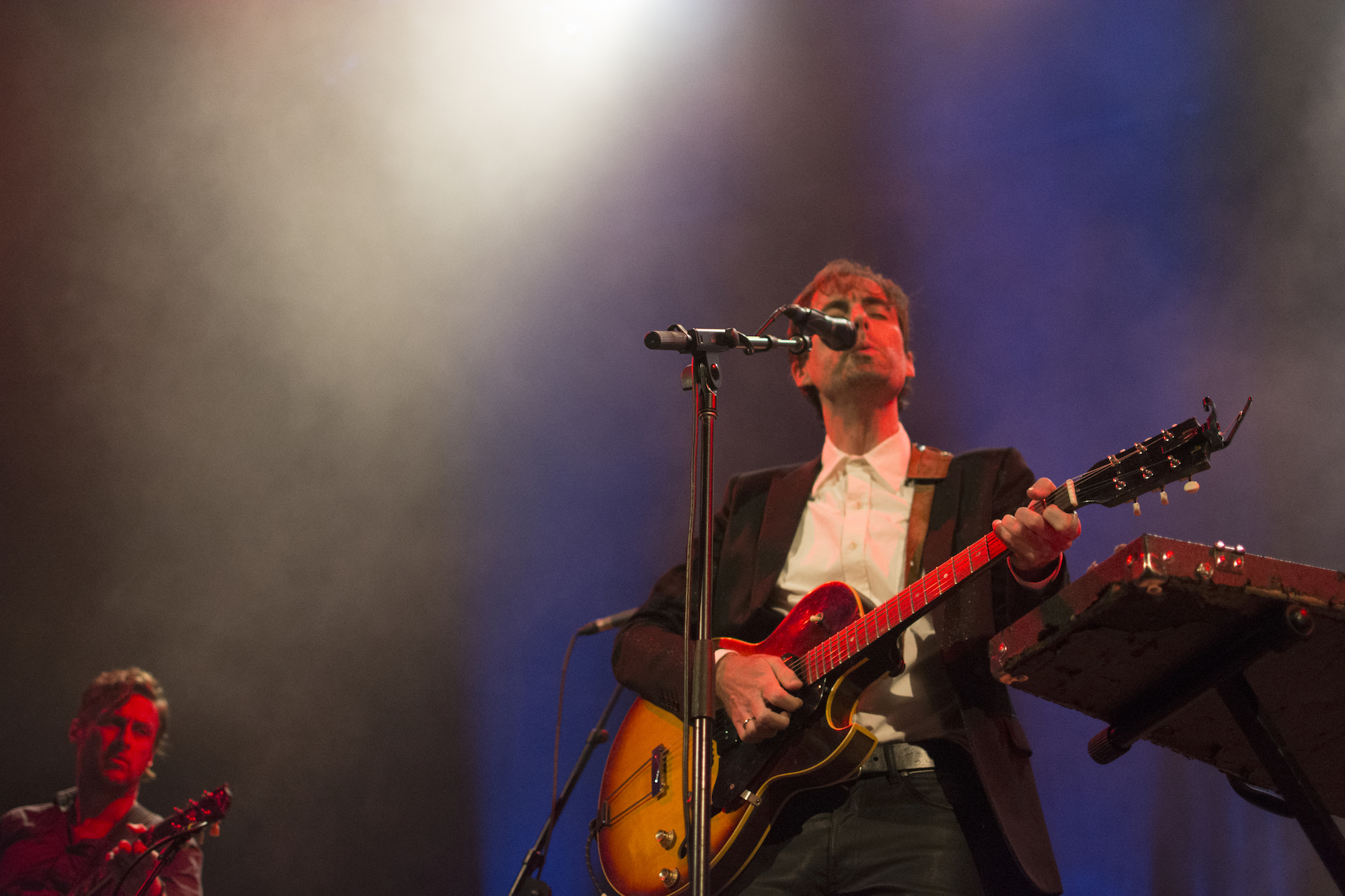 Andrew Bird puts on a mesmerizing show and it was so clear that everyone in the audience absolutely loved his music. I was definitely part of that. If you missed the show, that's a shame, but if you know what's good for you, you'll try to catch him at another venue on this tour or on his next appearance in Pittsburgh—and at least listen to Are You Serious in the meantime.