Dining
Five comfort breakfasts to keep you going this fall
By
|
COMFORT BREAKFAST OF CHAMPIONS
October has officially started and while we love hay rides, apple picking, and haunted houses, we won't deny that the colder weather is going to start to take a toll on us. Getting out of bed on a Monday morning when the sun hasn't even risen yet seems like an impossible task that you wouldn't even wish on your worst enemy. The only thing that gets us out of bed? Amazing breakfast! These delicious comfort breakfast ideas (plus a cup of hot coffee) will be the ultimate pick me up on grey days.
Fried Egg and Avocado Toast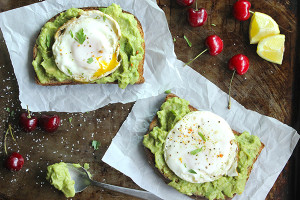 Start your week with this simple but amazing combination of creamy avocado, crunchy bread, and an egg fried to perfection. Sprinkle with herbs and seasoning of your choice (we love Cilantro and cayenne pepper) and you are ready for the day!
Click here for the full recipe
Apple Cinnamon Pancakes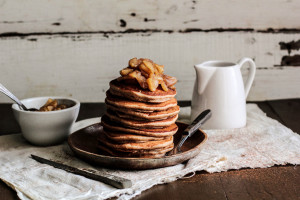 We love the combination of apple and cinnamon and think it's perfect for fall! This recipe uses apple cider in the pancakes, and real apples for the to-die-for Apple cinnamon topping. And the best part? If you have any of the topping left over, eat it for dessert with some vanilla ice cream!
Click here for the full recipe
Cheesy tater tot breakfast bake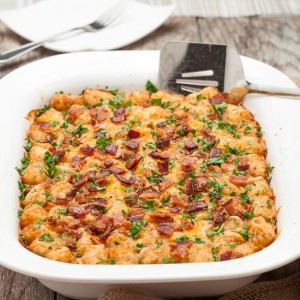 This casserole has everything you need for a great breakfast: sausage, cheese, bacon, eggs, and potatoes! You can assemble this dish the night before and then just pop it in the oven in the morning. This mix of comforting flavors is perfect for a cold day!
Click here for the full recipe
Pumpkin pie Oatmeal
We are obsessed with slow cooker recipes and this one looks positively scrumptious. Pumpkin is everyone's favorite flavor in the fall and we agree! Start everything the night before and then wake up to perfection. Top with nuts and a little bit of sugar and enjoy!
Click here for the full recipe
Sweet Potato Hash
Make your weekday seem like the weekend with this sweet potato and caramelized onion hash. It combines sweet and salty flavors and is easy to customize. Add some sausage for extra protein, or combine the sweet potatoes with some squash!
Click here for the full recipe