Culture
Bouffants & Broken Hearts Coloring Book Melds Pop Art and Fashion
By
|
Bouffants & Broken Hearts Coloring Book Melds Pop Art and Fashion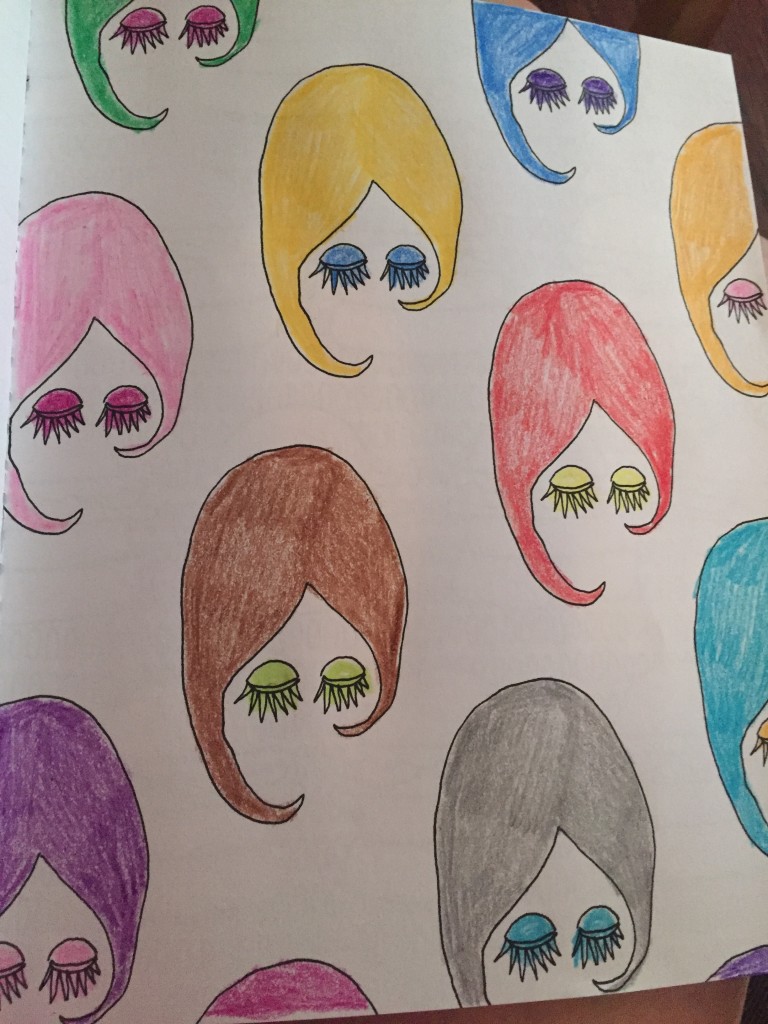 When I'm alone at home, sitting on the couch watching TV, I have this bad habit of flipping through my phone. It could be Facebook, Twitter, Just Jared celebrity news, but whatever it is, it's mind-numbing and I suspect the glare of the display keeps me from sleeping properly.
Because of all this, I've decided to stop and commit myself to having a moment to myself without technology. How am I doing this? By coloring.
In this ultra-stressed-out world, coloring has become the latest obsession for adults, and it's something I have fun doing. And with Kendra Dandy's new coloring book, Bouffants & Broken Hearts, I've discovered I can color all of my favorite things in one book, from donuts, to ice cream to flamingos. (Although I especially like the bouffants since I have an obsession with girl groups of the '60s, like the Supremes, the Ronettes, and the Shirelles!)
In 2012, graphic artist Kendra Dandy launched the brand Bouffants & Broken Hearts as a line to express individuality through patterns, colors, and subjects. "My two passions came to fruition when I discovered surface design," writes Dandy in the introduction of her new book. "I could apply my talent for painting in a new exciting way to a myriad of products."
Even though she's a Philadelphia native, her designs have a bit of Pittsburgh-esque flair in them. The tiled images and pop-art concepts look like something you'd see on the walls of the Warhol Museum. Dandy has collaborated with many companies like Anthropologie, teNues, Papyrus, Urban Outfitters, and Printed Village. In addition to her book, Dandy also has artwork for sale at http://www.theebouffants.com/.
For more information on Dandy and her new book, visit http://www.bouffantsandbrokenhearts.com/. You can also follow her on Instagram at @theebouffants and Facebook at Bouffants and Broken Hearts.