Culture
Blogger of the Week: Lily Montasser
By
|
Blogger of the Week: Lily Montasser of Demeler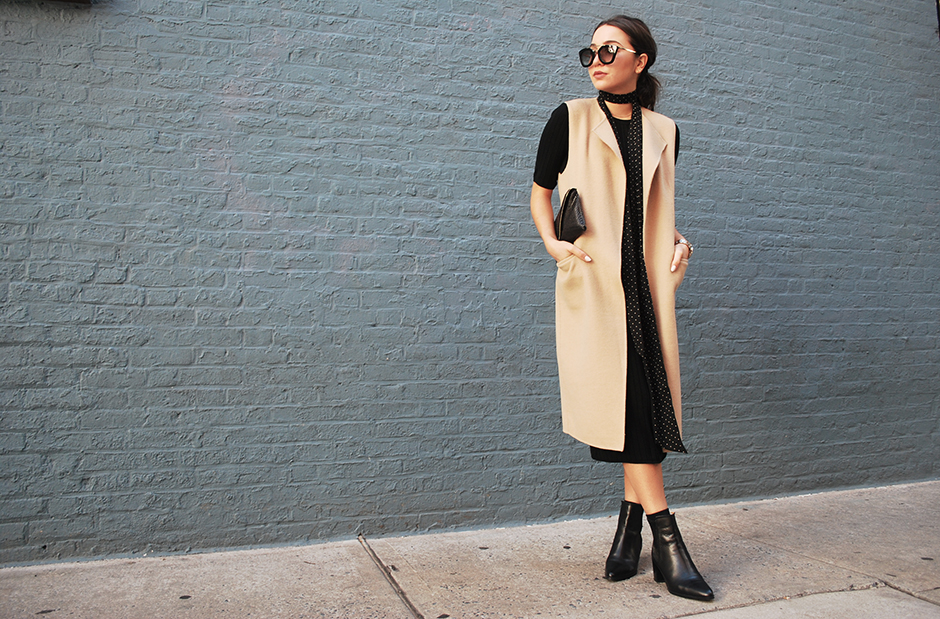 If you are ever looking at Lily Montasser's Instagram profile, don't be surprised if you suddenly find yourself scrolling through all the pictures for hours. Every photo she takes has that little something to make it a piece of art. Her blog is no different. Follow her for amazing fashion inspiration that will make you feel like a true New Yorker. Read on to find out what inspires her and how she got to where she is today.
Maniac Magazine: How did you come up with the name Demeler? What does it stand for?
Lily Montasser: Picking out a name was the hardest part. After three days of agony, I finally decided on the name I started with – Demeler. It's the French word for "unravel" or "solve." I liked the action of a fabric unraveling. But it's also in the sense of solving or understanding a problem. Like unraveling a mystery. Demeler is the act of taking something apart but also putting something together. If that makes any sense. I started the blog right after college. So it felt appropriate to my life at the time.
MM: How did you first become interested in blogging?
LM: I always secretly wanted to blog, but never considered it a real option. Probably due to social pressures. My plan was always to become an editor for a fashion magazine. So I did all those NYC editorial internships. And then one day I was standing in my kitchen and texted my friend, "Should I start a fashion blog?" And he was like "Sure."
MM: What are your passions?
LM: Great art. And for me food, film, and fashion fall under that category. I also grew up as a ballerina. And while I don't dance anymore, I'm still very passionate about "the body." Yoga, healthy living, etc.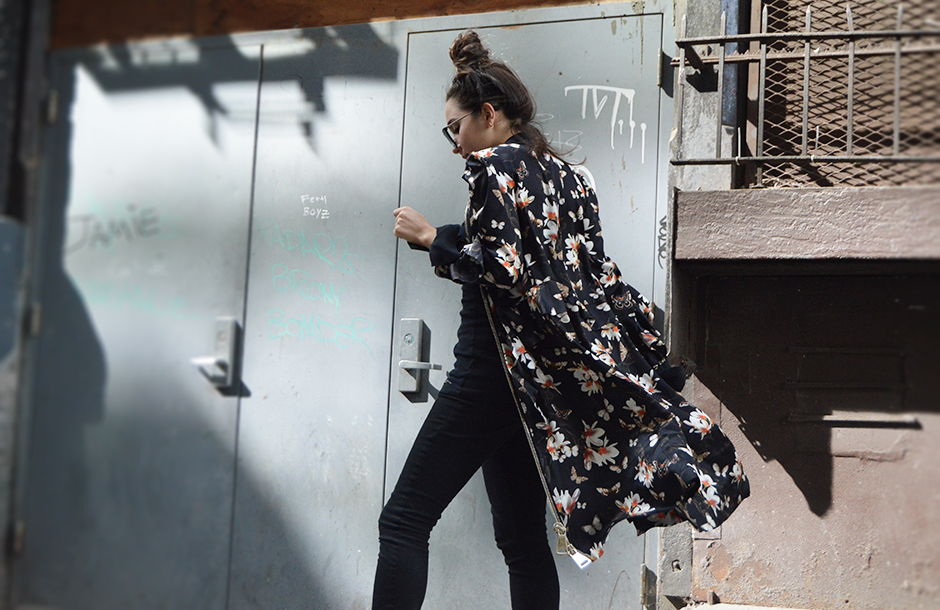 MM: Describe your personal style and its influences or inspirations.
LM: My style is a mix of laid-back California with a New York edge. My color palate is pretty limited. Black, white, and grey are my colors. I definitely think a big part of my style is influenced by my mother. We have similar taste, and I'm sure that's due to her influence throughout the years. I'm also really inspired by Japanese designs. Deconstruction, over the top silhouettes, and a lot of black.
MM: What is your favorite fashion trend that's big right now
LM: Chokers. I love those things.
MM: If you could give your younger self a piece of advice, what would it be?
LM: I wish I started blogging sooner!
MM: What are your favorite designers or places to shop?
LM: I either love designers that are really clean and minimal, like Celine or Acne Studios. Or crazy experimental like Junya Wantanabe and Issey Miyake. I would buy everything at SSENSE, Totokaelo, and Dover Street Market.
MM: What are your tips to taking pictures for blogs and to keeping your Instagram feed looking so perfect?
LM: It's really important to feel comfortable with your photographer. And never stop moving. There's nothing worse than a bunch of posed blog photos. For instagram, choose a filter or a color palate and stick to it. Even if you're wearing a bright green dress in one photo, and a black suit in the next. As long as you're editing them in the same way, you're good. And for any photo, natural light is key.
MM: Which fashion rule do you never break? What's your biggest fashion faux pas?
LM: That's a tough one. I don't really think of fashion in that way. There are things I personally would never do, like wear purple and yellow together. But I'm sure if I saw that walking down a Jeremy Scott runway it would be amazing! It's all about how you wear it. I guess that's the biggest fashion faux paus: not feeling comfortable in what you're in.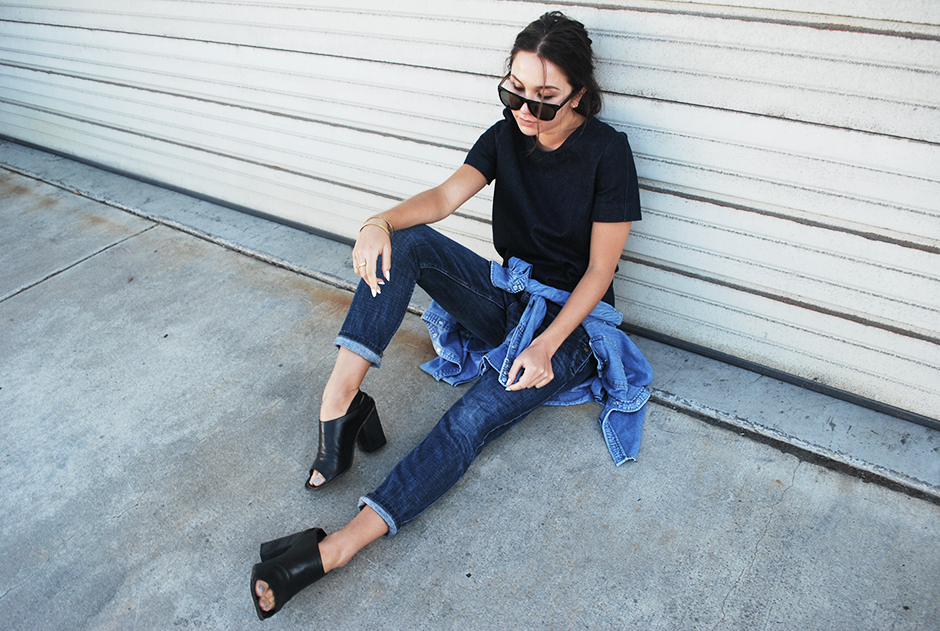 MM: What is the first thing you look at in another person's outfit?
LM: Silhouette.
MM: You live in NYC, what is your advice to making it in the city and what has been the hardest part so far?
LM: You've gotta be willing to hustle. For everything you want in New York City, there's 10x as many people fighting for the same thing. Whether that's a job, a boy, or the last ripe avocado at the grocery store. You've got to be willing to give 110%. If you're not careful, you can get burnt out. And NYC can suck the life out of you. I have literally no free time. But I force myself to make a few hours a week to relax and have fun. It's important to make time for yourself. Because if you don't, life will catch up to you.
MM: What is your most Maniac Moment?
LM: When I was sixteen I got a car for my birthday. And the next day I accidentally drove it off a cliff in California. I'm alive to tell the tale! And I don't think anyone's going to buy me a car ever again. #oops