Art
Star Wars Inspired Art
By
|
Star Wars Inspired Art: Stormtrooper Helmets & Animals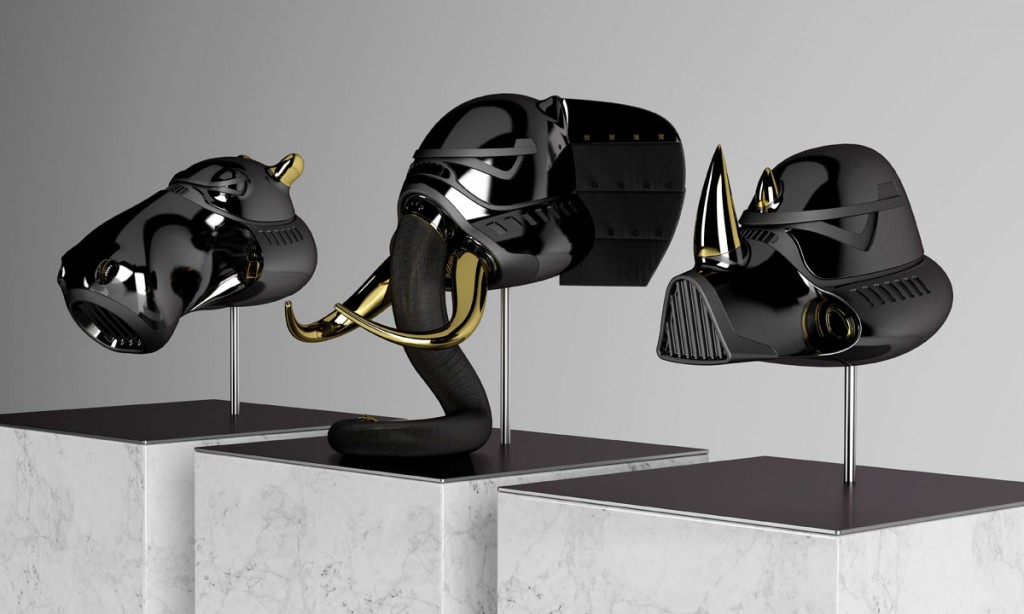 The hype for Star Wars: The Force Awakens was out of this world (pun intended) and the movie undeniably lived up to the hype. It has broken box-office records and will most likely continues to be the number 1 for weeks to come. Though the movie is fantastic, I recently came across some Star Wars-inspired art I thought was equally amazing and had to share.
Blank William reimagined the Stormtrooper helmets as animals and something beautiful was created.
Each piece has the recognizable features of the Stormtroopers helmets with the overall shape and style we've come to know. The elephant, hippo, and rhino were created in glossy black or white and embellished with gold or chrome details. William names the stunning collection "The New Order"
Check out more of Blank William's work here.