Art
Gerard Tonti: Brewing an Artistic Medium to Perfection
By
|
Gerard Tonti: Brewing an Artistic Medium to Perfection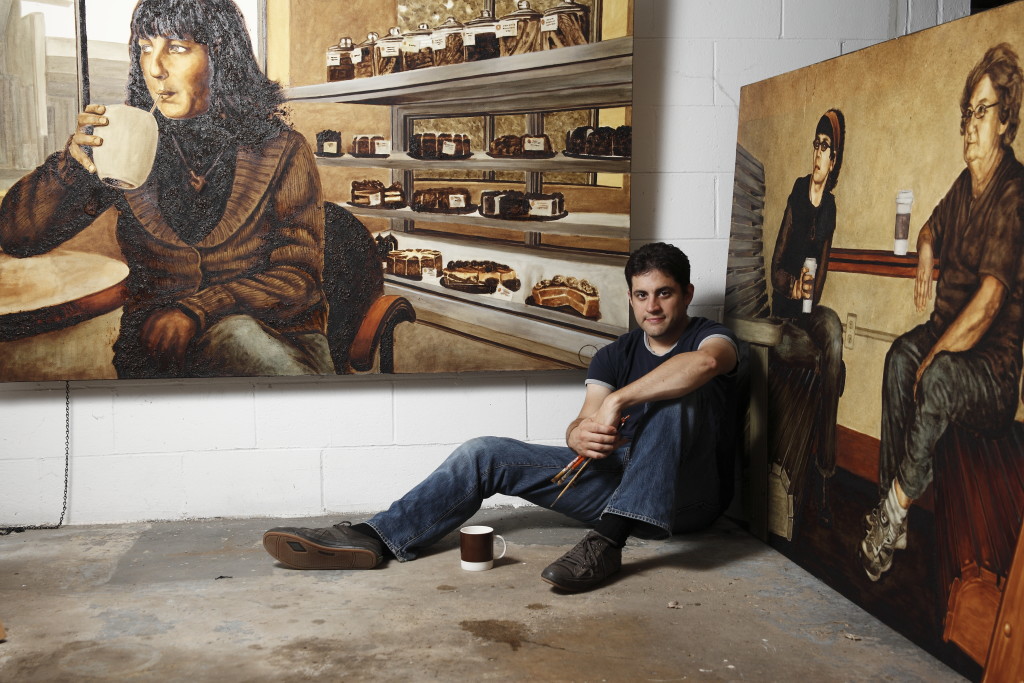 Coffee and tea, for hundreds of years, have been large trade commodities in the world. Millions of people start their day off with a cup of Joe and end it with a relaxing cup of tea. Within the coffee world, there are several different tiers. From the chocolatey Kenya AA to the nutty Brazilian Santos, coffee flavors and aromas change depending on where they are grown and how they are roasted. One local artist took it a step further and decided to utilize his favorite drink and make it into a work of art, literally. Gerard Tonti paints pictures of coffee scenes with actual coffee and tea as his medium. How, you ask?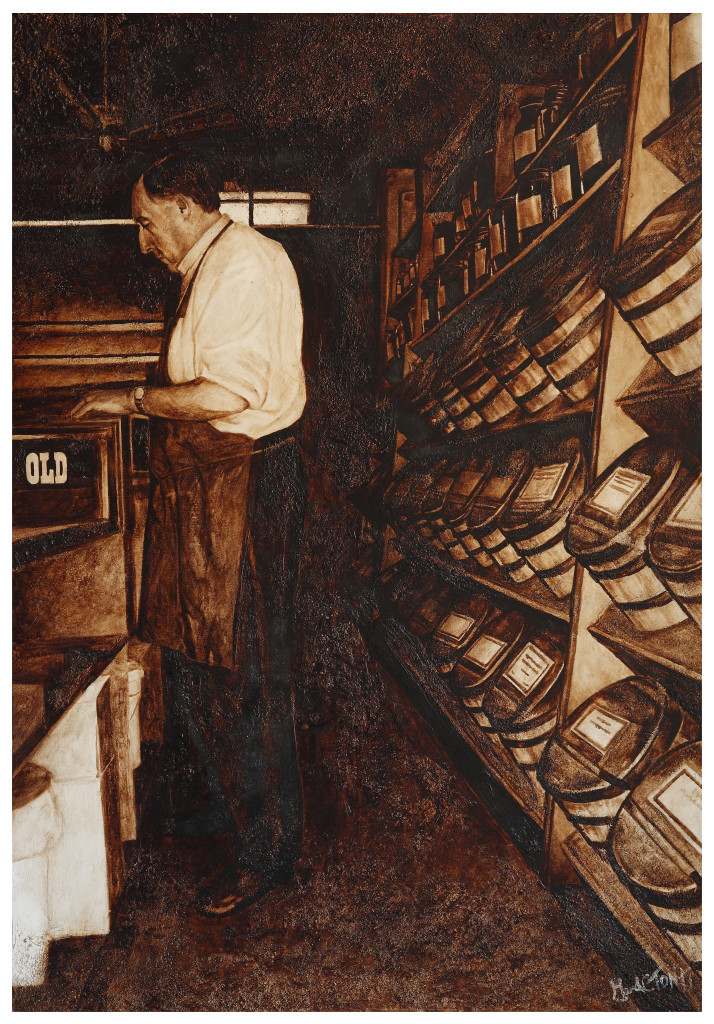 His technique has evolved over nine years with what he calls "part chemistry and part trial and error." He revealed that he boils the coffee and tea down to their purest color and then adds binders and thickeners to make this liquid formulate into paint. Additives and oxidizers are included to prevent the pigments from fading, which was his biggest problem. To finish it off, he must refrigerate the now "coffee paint" to allow it to settle and become ready to use for his art. Gerard only spilled the basics on his process to allow for a better understanding and claimed the complete details are a secret! The acidity from the drinks deteriorate traditional canvas paper, so along with making his own medium, he also changed up his paper. He utilizes coffee filters and rice paper to withstand the elements from the coffee, which allows for the longevity of the pigments and also adds texture to his art. Painting with hot beverages did not just formulate out of thin air for Gerard. He has been creative his whole life.
Painting with hot beverages did not just percolate from thin air for Gerard. Growing up with an artistic family, his life was immersed in creativity. His mother loved to sketch and his uncle was the person who sparked his fascination for making things with unconventional materials. "I was always amazed with what he could do with random objects!" Throughout his art career he found himself intrigued by natural pigments that were used across history to dye different materials. He wondered if it was possible to make a stain from coffee or tea become a painting medium with a little bit of tweaking- and through his art, we see it is surely possible. He admits the difficulties of creating this perfect medium to withstand oxidation while painting almost made him give up, but the uniqueness of the pigments during every batch made him attracted to the process even more. He likes the symmetry and artistic justice of creating a painting not just of coffee but also with coffee.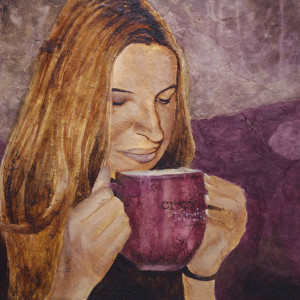 Many of his paintings are images surrounding coffee in everyday life. From baristas, to customers drinking, to the actual cup itself. Gerard's favorite part about coffee is, "how it brings people together in culture." He uses exotic teas that are imported from all over the world, but all of his coffees are local. His favorite spots for coffee span from 21st Coffee in the Strip District, Tazza D'Oro in Highland Park, Zeke's Coffee on Penn Avenue, and Nicholas Coffee in Market Square, just to name a few. When he reveals to others how his art is made of coffee, many are astonished how rich he gets the colors, tones, and textures of his finished product. Sparking conversations between people about his artwork brings Gerard the most joy out of his craft. Driven by the diversity of each medium, Gerard Tonti sustains his passion for unconventional art through the entwined engagement of discussions coffee brings out of people.
To join in with the discussion and get a caffeine buzz of creativity by visiting www.gerardtonti.com or following Gerard Tonti on Twitter @GerardTonti
Photos Courtesy Gerard Tonti & Rick Szymanski