Art
Art All Night: What If Art Ruled The World?
By
|
Art All Night – No Fees. No Jury. No Censorship.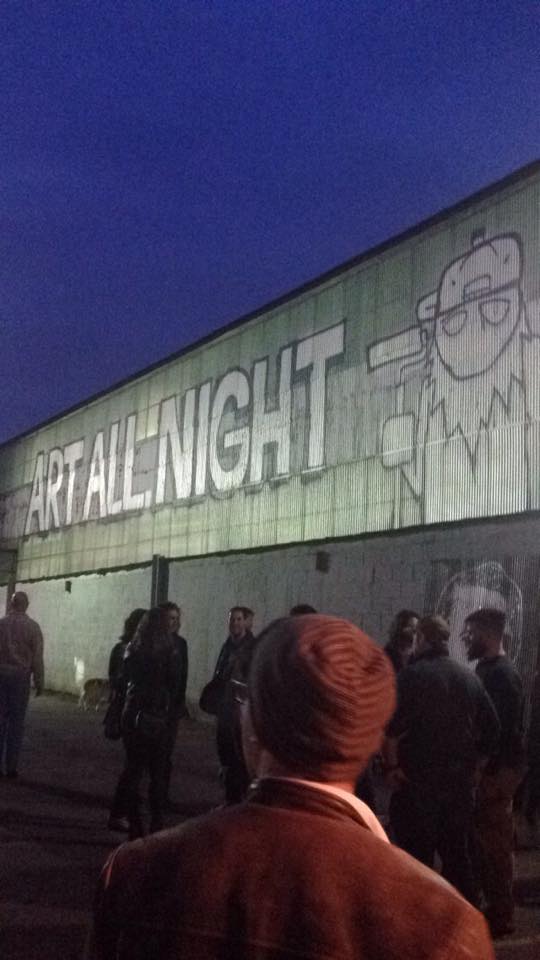 Art All Night in Lawrenceville held its eighteenth annual, 24 hour art exhibit on April 25 & the 26. The event took place in the former 2014 location in a large, grungy warehouse on the corner of Willow and 40th Street. The yearly event is free to the public and accepts artist submissions from all ages and all forms of art.
In the past, Art All Night has generated a crowd of over 7,000 guests with hundreds of artists submitting artwork in all shapes, sizes, colors, and themes. This event has been described as a "cult-like" gathering for artists and art enthusiasts alike.
This year, the Art All Night warehouse flooded with people from every walk of life. Artists anxiously hung their work and guests mingled around the event sipping wine and enjoying cold beer all while enjoying the unique and original artistry.
Saturday evening and Sunday morning invited guests to watch artists in action, listen to live performances from local bands, and to enjoy hands on activities. Late Saturday night, however, welcomed the night owls of Pittsburgh to enjoy a more artistically inspiring atmosphere.
Sunday morning and afternoon prepared artists and attendees for a live auction of many of the pieces and artwork that were displayed to wrap up the 24 hour event.
Each year, Art All Night welcomes young college students, artists, families, and Lawrenceville locals to enjoy the event, view intriguing artwork, and to experience Lawrenceville in its artistic realm. The event thrives on no fees, no judgement, and for artists to have an uncensored outlet for their artwork.
Art All Night will continue to be a cherished annual event, however, Art All Night All Year, is a project to extend the annual event online, which allows artists to submit and upload work throughout the entire year.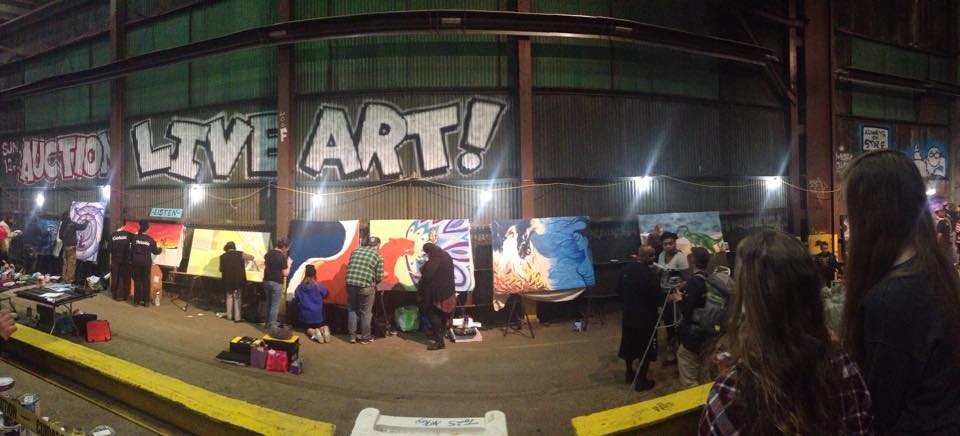 Photos by Geo Martinez