Culture
An Interview with "Techbitch" Author Jo Piazza
By
|
Moving at the Speed of "Byte"
An Interview with "Techbitch" Author Jo Piazza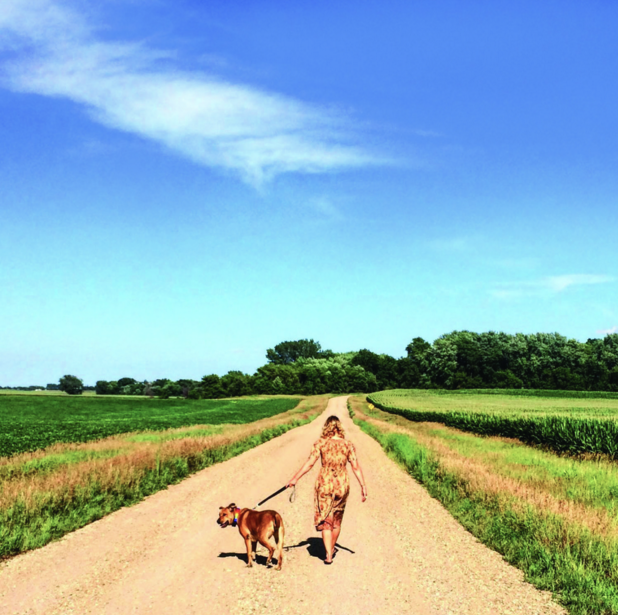 Intrepid traveler and award-winning journalist Jo Piazza is moving at the speed of light — or rather, at the speed of byte. Her recent book, The Knockoff,  co-authored with elegant New York socialite Lucy Sykes, tells the story of a 40-something glamour magazine editor who finds herself awash with tech-savvy younger ladies; hence the term "techbitch" was born. The Knockoff released in May 2015, has become an international bestseller.
As managing editor of Yahoo Travel and author of Love Rehab, Jo brings the "techbitch" element to the story. Maniac managed to catch this busy woman midstream in the midst of a post-engagement, cross-country move to California.
MM: Where did you and Lucy Sykes meet and how did you come up with the idea for The Knockoff
JP: Lu and I have known of one another for years. I used to hang around with her brother Tom when he and I were both gossip columnists for opposing NYC newspapers, and Lucy and I reconnected at a party. I admired her fabulous orange jumpsuit, and she admired my recent novel Love Rehab. Lucy told me she had an idea for a novel. I kind of sighed because everyone has an idea for a novel. But I agreed to meet her the following week for French 75s at Cafe Gitane in the Jane Hotel. She told me the book she wanted to write was originally called Techbitch — she had me at Techbitch. I polished off my drink and said, "I want to write this book with you."
MM: How has the publishing industry changed?
JP: About ten years ago, the industry was giving out book deals to bloggers like pedophiles give kids candy. But that didn't work out, so I think we are seeing a return to paying for good books. I published my first three books with a very progressive house, Open Road, and I have to say that the amount of personal attention I got there as a baby author really helped me learn the ropes of both fiction and nonfiction book writing. I couldn't be happier now, though, at Doubleday. I'm obsessed with our editor Jenny Jackson. In the past few years she did the most recent Bridget Jones novel and Dave Eggers' The Circle.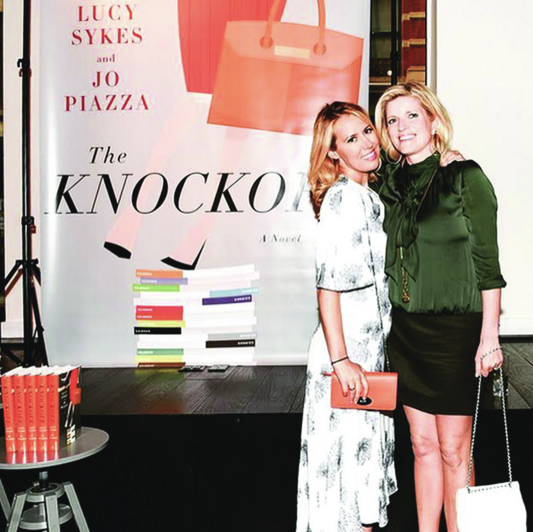 MM: Did you base the magazine Glossy from a particular magazine?
JP: It's a little Vogue and a little Lucky and a dose of Net-a-Porter. But at the end of the day, Glossy is sadly fictitious, even though we did occasionally wish it were real. The changes in the book are changes we are seeing in all industries and at all magazines. The digital takeover is a very real thing and so is ageism in the industry.
MM: One of the beautiful things about the novel is how current it is. In fact, it takes place in the immediate future, during Spring New York Fashion Week 2016. Do you have any predictions for this coming Fashion Week?
JP: We are definitely going to see more and more live streaming of shows. I think Periscope is going to be the biggest game changer at the upcoming fashion week, and I really can't wait to see how the designers adapt their shows for it.
MM: Who are your favorite designers?
JP: I love Prabal, Rag & Bone, and Alexander Wang right now.
If you want go behind the scenes of The Knockoff nd learn what it means to be a  visit Jo Piazza's site to discover more about this trailblazing author. www.jopiazza.com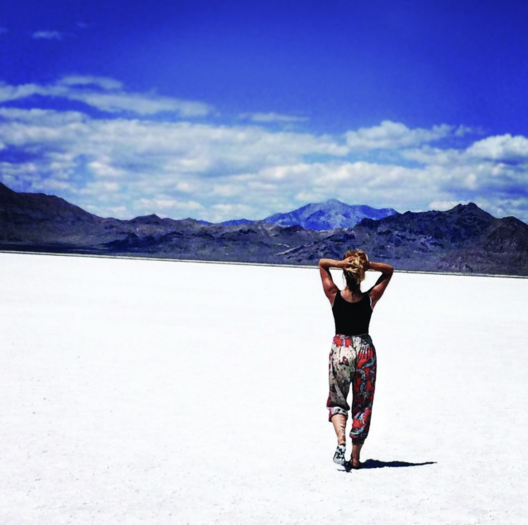 Photos Courtesy of Doubleday