Blog
How to Run a Successful Restaurant in Pittsburgh (According to 8 Pittsburgh Chefs)
By
|
By Toast
In 2015, Zagat named Pittsburgh, PA as the city with the best year for restaurants. A place that was never particularly well-known for its food, Pittsburgh is quickly reinventing itself into a mecca for foodies, restaurateurs, and chefs, one successful restaurant at time. But what makes these restaurants thrive? The team at Toast talked to 8 prominent Pittsburgh chefs and restaurant owners to learn their recipe for success.
Kristin Butterworth
Executive Chef, Lautrec
Kristin Butterworth has been working as a professional chef for 16 years. After attending Indiana University of Pennsylvania and culinary school at the Italian Culinary Institute for Foreigners in Italy, she bounced around the country, experimenting with creole and Cajun in Louisiana, farm-to-table in Virginia, and refined southern in Georgia. Finally, she settled back home in Pittsburgh as executive chef of Lautrec, a high-scale dining destination she describes as an "uber luxury place." There, Butterworth has the opportunity to continue the tradition of fine dining while experimenting with menus to accommodate every guest's palate. Lautrec offers a full sensory experience where guests enjoy everything from the service to the food.
#1 Tip for Running a Successful Restaurant in Pittsburgh: Passion
"Everything about Pittsburgh screams passion, and running a restaurant is no different. You have to have a love of the game to come in every day excited about new menu items, new products, and about what you do in general. The food and beverage industry is way too stressful if you don't enjoy it."
Sonja Finn
Chef/Owner, Dinette
Sonja Finn has twice been a semi-finalist for the James Beard Foundation's "Rising Star Chef of the Year," was number 10 of Mother Nature Network's "40 Chefs Under 40," one of the Pittsburgh Post-Gazette's "Young Pittsburghers to Watch," and twice a regional nominee for Food and Wine's "People's Best New Chef." She began her career at 17 as a prep cook, and went on to learn degrees from Columbia University and the Culinary Institute of America. She continued her training in several restaurants including James Beard Foundation award winners Magnolia Grill (Durham, NC) and Zuni Cafe (San Francisco, CA) and then took the role of Sous Chef and then Chef of the Rotunda Restaurant (San Francisco, CA). Now, she's returned to Pittsburgh and opened Dinette, a restaurant which uses the best possible whole, seasonal ingredients to make small plates and thin-crust pizzas that are fresh, satisfying, and makes people feel good.
#1 Tip for Running a Successful Restaurant in Pittsburgh: Understand Your Finances
"I'd say number one is that you need to understand the finances (or hire someone who does). In a restaurant, there is a lot of money coming in, but just as much can be going out, and if you're not careful, even more is going out. You have to figure out how to grab a little of it in the process so you can keep your doors open.
Also, the restaurant business is not easy, (as I said before) not necessarily lucrative, and definitely grueling. If you are going to own your own business, it needs to be based on the values you hold dear. Don't compromise those values because having a business you are proud of and being the business owner you want to be is what makes it all worth it. This insistence to uphold your values will translate to a more successful business as well. Customers can feel if an owner and his or her staff takes pride in what they do, and they greatly appreciate it."
Jessica Lewis
Chef/Owner, Carota Cafe
Jessica Lewis has been working in the restaurant industry for five years, and is the owner of Carota Cafe as well as a chef at Smallman Galley. After leaving the financial industry, Lewis enrolled in culinary school in New York City. There, she was mentored by great chefs while working in equally great restaurants. Her food is inspired by what is grown locally in Pittsburgh and her love of cooking vegetables, both perfect for her specialty cooking French Mediterranean food.
#1 Tip for Running a Successful Restaurant in Pittsburgh: Be Confident and Build a Network
"Be confident, be curious, and be kind; I live by those words. Also, connect with your community and build your network of support within and around you. There can never be too many restaurants, and every chef has a style, an ambiance, an elegance, a roughness, a quirk to them that creates an atmosphere and experience that is new to the consumer. This culture trickles down from the team you build to your food, to your customers. Everything must be handled with care."
Brian Pekarcik
Chef/Owner, S+P Restaurant Group
Brian Pekarcik has been a chef for over 20 years and a restaurant owner for seven. After graduating with a degree in Psychology and a minor in Business Management from John Carroll University in 1997, Brian moved to San Francisco to work from the bottom-up at several fine dining restaurants with several famous chefs, including chef Gary Danko at his namesake restaurant. He then opened restaurants in Cleveland and San Diego before moving back home to Pittsburgh. Here in Pittsburgh, he opened Spoon, a restaurant specializing in fresh, local, modern American cuisine, and has since expanded the S+P Restaurant Group to include ventures such as BRGR, G&G Noodle Bar, Willow, and more.
#1 Tip for Running a Successful Restaurant in Pittsburgh: Have Great Help
"The best advice I have for running successful restaurants is to surround yourself with as much great help as possible. Having key managers who share your vision, as well as happy employees, makes them want to be a part of the success and growth of running great restaurants. Being able to deliver a great, consistent product while staying current in the dining trends is also extremely important. With so many great restaurants opening, the dining population of Pittsburgh is still relatively small compared to big, national markets. Creating an atmosphere and delivering exceptional service and great food are integral to remaining successful."
Justin Severino
Chef/Owner, Cure & Morcilla
Justin Severino is a well-known name in the Pittsburgh chef scene. At Cure, Justin focuses on a contemporary, urban take on Mediterranean cooking. There is an emphasis on charcuterie and preserved meats that is a product of his days as a whole animal butcher. Butchery is at the heart of his cooking, and he often buys whole animals for the restaurants to be broken down and featured as both prepared entrees and delicious pates, salamis and dozens of other kinds of charcuterie. At Morcilla he focuses on Spanish cooking, a natural fit since he was mentored by a Spanish chef and it's a national cuisine that lines up perfectly with his own instinctive cooking style.
#1 Tip for Running a Successful Restaurant in Pittsburgh: Cook From Your Heart
"My number one tip for operating a successful Pittsburgh restaurant is to cook from your heart and inspire your staff through passion. I think that's what Pittsburgh diners want right now. The olden days of every restaurant cooking the same thing are over."
Randy Tozzie
Chef/Owner, Bakn Restaurant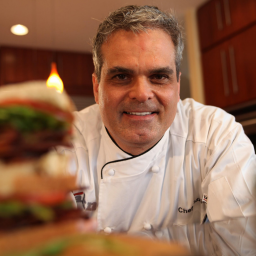 Randy Tozzie has worked in the restaurant business for over 12 years, starting as a dishwasher and climbing the BOH ladder by helping prep food, and eventually becoming a chef and owner. He attended Pennsylvania Culinary Institute, a Le Cordon Bleu affiliated school, and was part of the American Culinary Federation (ACF) Pittsburgh chapter, where he was able to collaborate with instructors and retired chefs. Now, his favorite cooking technique is braising and his specialties are casseroles, lamb shanks, pork shanks, osso bucco, and pot roasts. Bakn specializes in these pork-inspired dishes. Keep an eye out for the second location opening in 2017.
#1 Tip for Running a Successful Restaurant in Pittsburgh: Believe in Yourself
"Believe in yourself, your menu, and your gut. Stay focused on your dream of what you want to be known for, what will make you successful, while keeping the flame of passion burning inside you, no matter how many speed bumps you hit.
I believe each restaurant is a reflection of its leaders. Susan McMahon, my partner, is a cosmetic dentist in Pittsburgh. Our vision was to create a fun atmosphere, great vibe and familiar but distinctive food to our customers. We based it around pork and we never looked back; it's been an amazing time for us!"
Rafael Vencio
Chef, Aubergine Bistro, Smallman Galley
Born and raised in the Philippines, Vencio immigrated to the United States at 19, and worked and lived in Chicago, Montana, Los Angeles, and Louisiana before moving to Pittsburgh. In Pittsburgh, he credits his restaurant background mostly with the time he spent working with Trevett Hooper at Legume Bistro. There, he was able to experiment with high-quality ingredients and establish relationships with local farmers, as well as develop an identifiable background in American and French cuisine. Now, he owns and operates Aubergine Bistro out of Smallman Galley, where he combines French cooking techniques with American food, refining comfort foods and elevating contemporary American cuisine.
#1 Tip for Running a Successful Restaurant in Pittsburgh: Make Sure You Have Capital
"Make sure that you have enough working capital before opening. It's a good foundation to establish and it helps keep things stable in the early stages of your business.To set your restaurant apart from the rest, I recommend that you find your own voice and work on reaching your desired market. There are many facets of social groups that will respond to your unique concept and you should be able to maintain those relationships once you have captured their audience.
I would like to see more diversity in the food scene at Pittsburgh, both with our social backgrounds and food sources. Our diets have become archaic and we need to branch off to other ethnic influences to enrich our palate and introduce new eating habits. We should have easy access to high quality and wholesome ingredients for any walks of life; this will help stimulate social behavior and local economic growth."
Jacquelyn Wardle
Chef, Smallman Galley
Jacquelyn Wardle is a new chef on the scene in Pittsburgh. She grew up in an Italian kitchen and started cooking at 15 years old out of necessity. Her mother was a "terrible cook," so she grew up playing with food and getting creative. For a while, she wanted to be a model, but when she switched to a career in cooking, she realized it was a more positive path, "moving away from peer pressure to creating passion." Now, she specializes in elegant comfort food at Smallman galley.
#1 Tip for Running a Successful Restaurant in Pittsburgh: Be Proud Of Your Achievements – No Matter How Small
"A lot of it comes from confidence from within. It's not cocky to have confidence. To be successful, you need to have people believe in you, but you first have to believe in yourself. It's kind of a double-edged sword: Try to stay humble but also work really hard.
When you master something, you should give yourself a pat on the back. There are so many overwhelming things, it's important to reward yourself for what you learn and not beating yourself up all the time. When you learn something hard like payroll and you understand it, congratulate yourself. Chefs are hard on themselves; they're their worst critics. The best piece of advice I've ever received was: Know what you know, know what you don't know. Don't be afraid to ask for help."
About Toast:
Toast is a PCI compliant restaurant point of sale system. Designed exclusively for restaurants, Toast offers monthly software updates at no additional charge for enhanced security and features. A cloudbased platform, Toast also allows you to review your restaurant's sales remotely, change your menu in seconds, track inventory from your POS, and integrate online ordering, gift cards, and loyalty points right into your system. Toast is committed to helping restaurants run smoothly, efficiently, and above all, securely. If you want safe, affordable, convenient, and advanced restaurant technology to benefit your business, your staff, and your guests, request a demo of Toast Point of Sale. We're excited to start working with you!