Blog
Blogger of the Week: Courtney Quinn of Color Me Courtney
By
|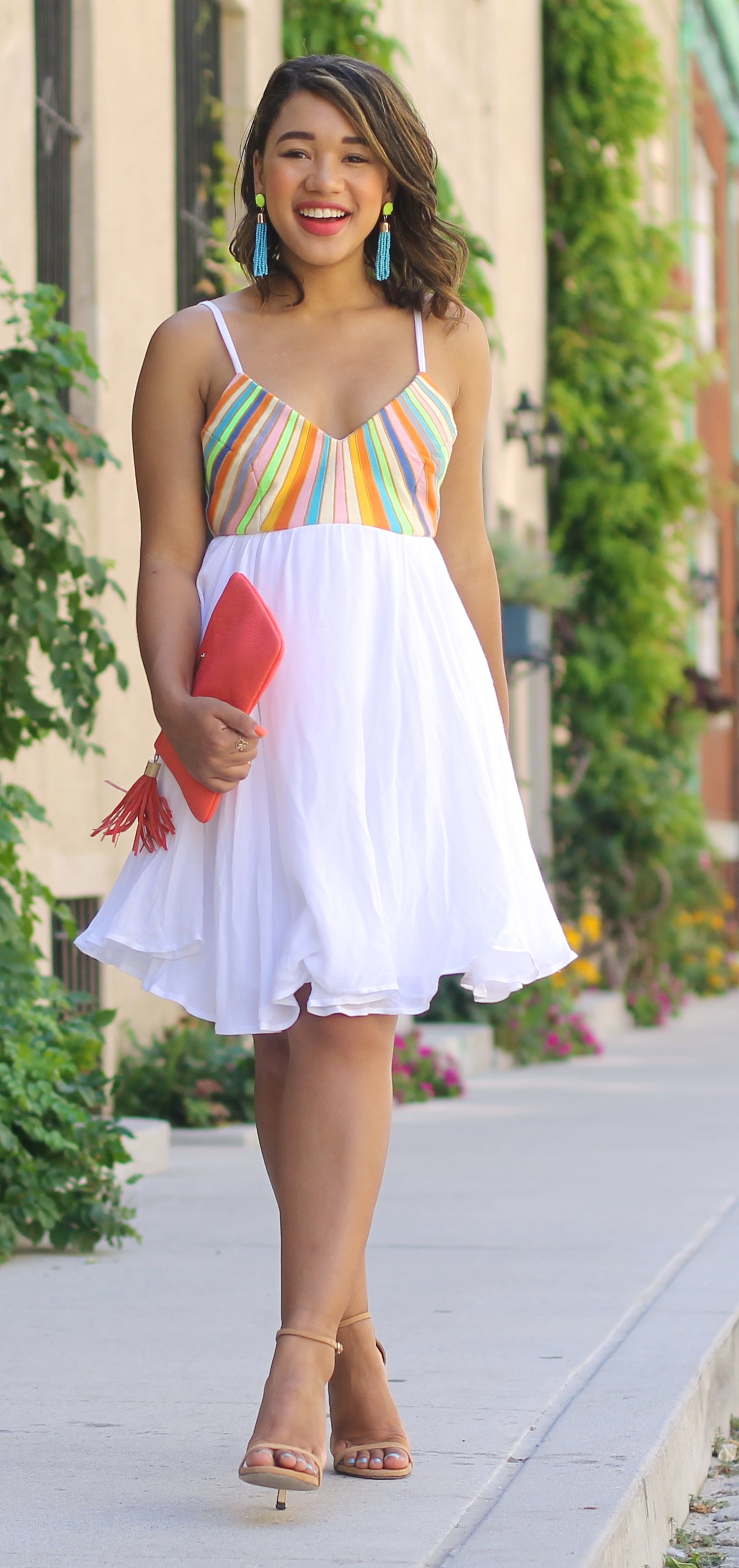 Blogger of the Week: Courtney Quinn of Color Me Courtney
We all dream of the life of a fashion blogger thriving in the hustle and bustle of NYC, and with Courtney Quinn of Color Me Courtney, you can see first hand what it takes to be a successful fashion and media influencer in today's world. Courtney just recently started working on her blog full time and with her bold, bright and beautiful signature style, you can be sure to learn a few style and blogging tips from her! Keep scrolling to read more about Courtney!
Maniac Magazine: Your style is all about being bold and bright, have you always had this type of mindset when it comes to your personal style, or are you constantly evolving your style?
Courtney Quinn: Yes and no, I say that I have been through every phase twice – growing up I was Preppy for one month, Girly the next, Punk rock (yes I know, including skating shoes, pink hair and safety pin earrings – Avril Lavigne was hot then, do I have to say more?) and everything inbetween twice. However, I've never been influenced by my environment – living in NYC black is always the new black but I'm always pushing color boundaries and trying to evolve my colorful and sometimes crazy style to the next level.
MM: Since you are officially full time on Color Me Courtney, what are some goals you have for the blog this year?
CQ: Oh my gosh, where do I begin! I have so many, both personal and professional. The biggest and most important one is to give back more to my followers and to raise awareness for causes I'm passionate about! I also want to continue to bring more content unique to Color Me Courtney while growing my youtube channel and creating more stop motion videos! My personal goals include getting more than 5 hours a sleep a night (when I was working at Coach while running Color Me Courtney I averaged two all nighters a week), carve out some free time for me to do normal things like have a date night with my boyfriend or see a movie with my gal pals – something I stopped doing about a year ago lol and read, I sadly never had time to read because I didn't even have time to do that when I was juggling the two full time jobs either #tear!
MM: If you could only pick one social media platform to promote your blog/share content/engage with followers, which platform would it be and why?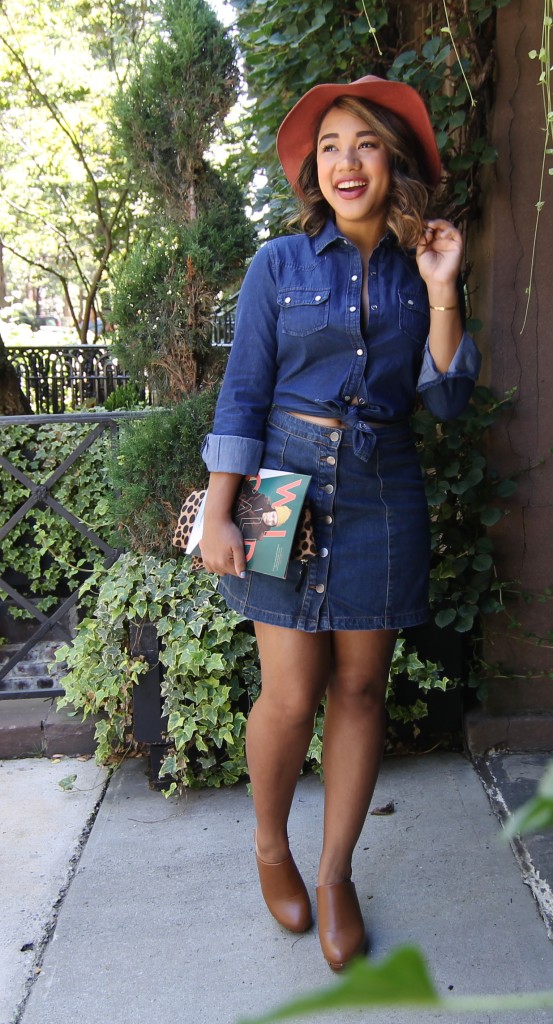 CQ: UGH don't make me choose!!! I guess – right now it would be instagram – because I am able to tell a story through lengthy captions and my photos, plus it lets me post videos and stop motion stories!
MM:What are some pros and cons about being a fashion blogger in New York?
CQ: Pros are the opportunities, there are always events to attend, people to meet, places to see, spots to shoot and just a whole lot of everything! The biggest con for me would be that rent is high so you have to make sure you're always hustling so you can afford to live here, that you can't really have a car to haul your things around from shoot to shoot, oh and lack of closet space which is a big problem for a fashion blogger
MM: What is your favorite piece from your wardrobe right now?
CQ:  I purchased some pastel pink suede pumps from Nordstrom and I've been wearing them non stop – they go great with boyfriend jeans, a flirty dress or a cute romper and are so perfect for spring!
MM: What would your number one tip be for an aspiring fashion blogger?
CQ: Be you! Be authentic and be consistent, people can see through it otherwise! Also if you gain success, remember where you came from and stay true to that too. My job is to create content that show cases my world and wardrobe, how exhausting would it be if I also had to "act" like the persona I created too – running my blog is enough of a job, I couldn't imagine if I also had to pretend to be something I wasn't the whole time, I'm getting stressed just thinking about it.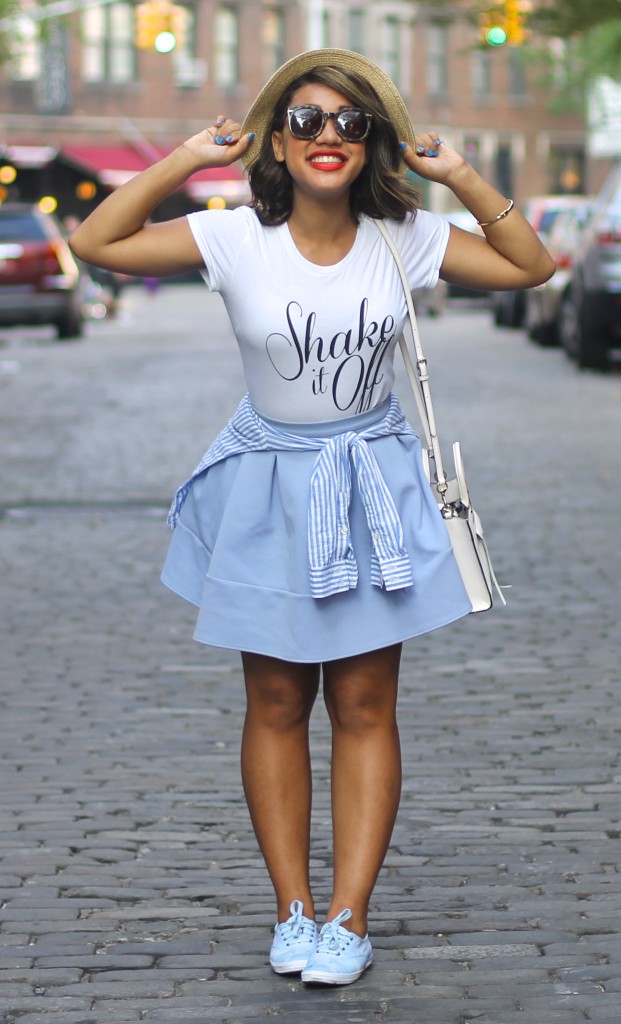 MM: Where do you draw your biggest inspiration from? (for your style and blog)
CQ: I like to find insp everywhere, just not other bloggers! I always want my content to be new and fresh so I look for fashion inspiration in art, color or other unexpected ways. Pinterest can be a great point of inspo, but I don't want to get stuck in a rut where I'm imitating – so I try and tailor my time there or create mood boards on Pinterest with tons of content and imagines so I'm never being a copy cat!
MM: Do you ever go through a period of time where you are not inspired, unmotivated, and in a "writers funk" for your blog? How do you usually overcome it?
CQ: I actually don't, I love love love my job so I'm always happy to do it – I think I avoid this by constantly writing things down (you should see the note section on my phone), taking photos and challenging myself! It also helps that I don't look at other bloggers that much, I think it's too easy to get demotivated and compare yourself! Of course I take notice of what other people are doing, but for the most part I focus on me and delivering content my followers want!
MM: So far, what would say has been some rewards and challenges on taking your blog to full time?
CQ: The rewards and challenges go hand in hand – trusting myself. I've never really struggled with serious self esteem issues, I've always just worked through any insecurities by actually doing the work instead of stressing about if I could or not – but when you're solely responsible for your own livelihood its a whole new ballgame. I quickly learned I had to take trusting myself to a whole other level and really put my faith in my own hands – it's been extremely terrifying, but also completely thrilling!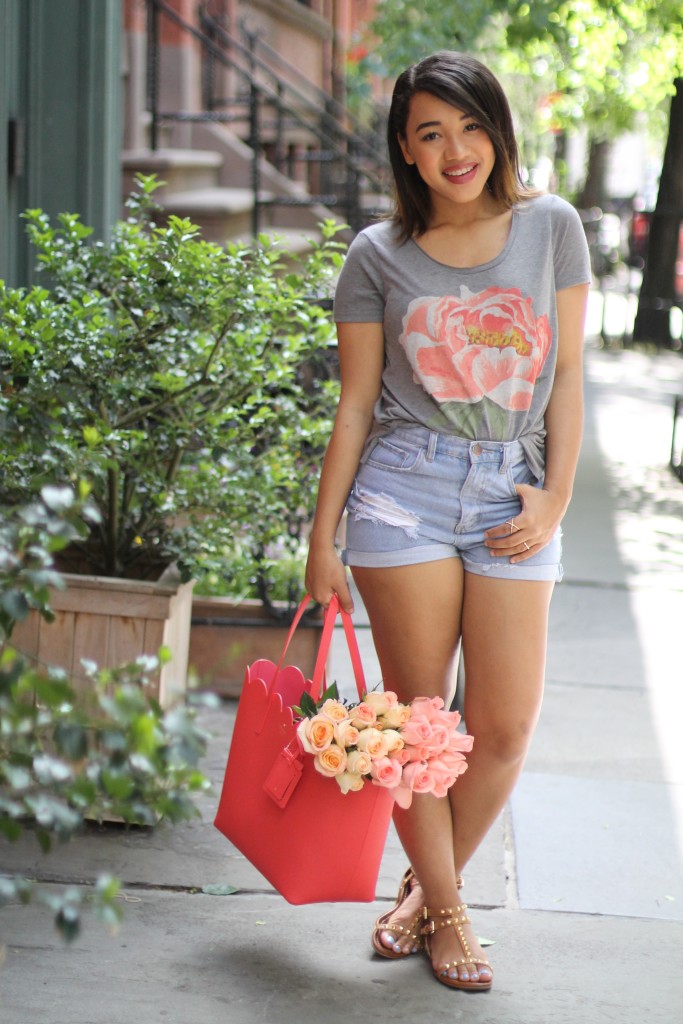 MM: Finally, what is your most maniac moment?
CQ: Do I have to choose one? I'm manic most of my life – I'm totally scatter brained and have too many ideas floating around in my head. I'm forever multitasking, trying to do 18 things at once in an orderly fashion! It's no secret that I'm a mess, I've shared what my closet actually looks like 90% of the time on Instagram and me in some of my messiest of moments, but I embrace it. Maybe one day I'll have my life together, but until then I'm happy being a mini maniac, perfect is boring anyways!
Learn more about Courtney on her Twitter, Instagram, and Blog!