Articles
Blogger of the Week: Jamie Claire of Clara Mae James
By
|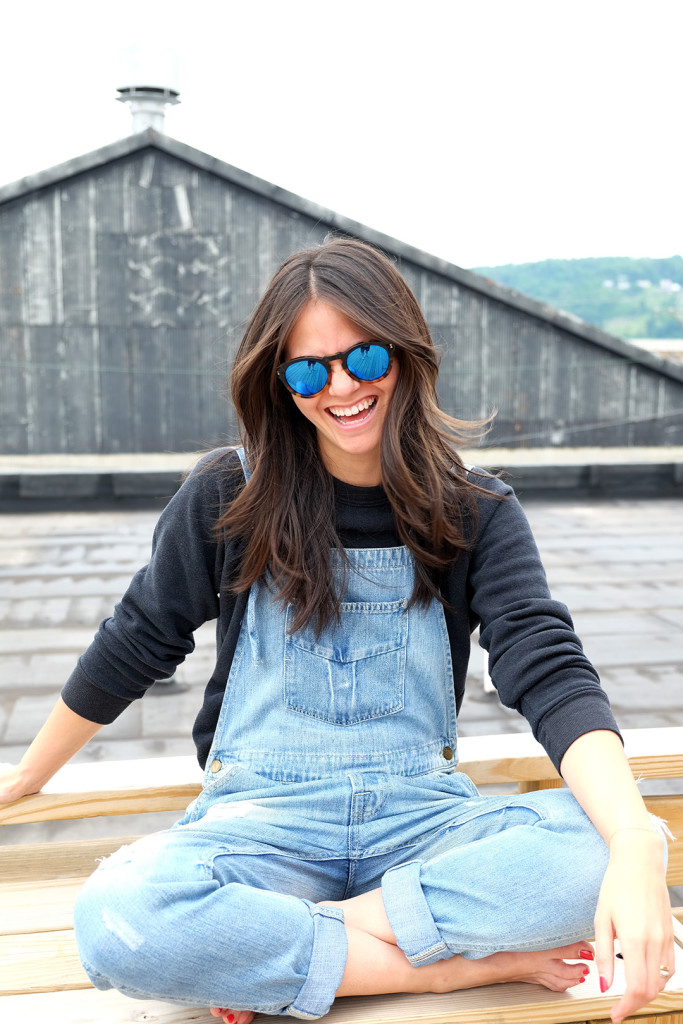 Brave and passionate are the only words that can completely describe Jamie Claire. The Pittsburgh native moved to New York without a job or a place to live but had the drive to make something of herself; after finding a job in the beauty field and love in the big city, Jamie felt that something was telling to move back to hometown. Ten years after she moved from Pittsburgh, she returned to start a new chapter in her life. Jamie's ambition and free spirit bleeds through into her successful blog, Clara Mae James. From fashion to food, this blog allows Jamie explore more into creative mindset and share those those adventures with her viewers. We had the pleasure to speak with Jamie about her blog, and we are spilling some of her top tips in fashion and blogging.
Maniac Magazine: What made you want to start blogging?
Jamie Claire: I started the blog back in 2011 at the suggestion of my sister-in-law. I think she was reading Cupcakes and Cashmere when she texted me and said that she could totally picture me developing this type of content and having a voice that people could relate to. I thought about it for maybe a week and then started a tumblr.
Since I was working in the beauty industry in NYC, I had access to trends and connections to experts be it dermatologists or makeup artists, so I leveraged my full-time job to fuel the inspiration behind each post. I had also just moved in with my boyfriend (now husband) and so I would write about decorating our cute Brooklyn apartment and how to incorporate figs into cooking since we were then a proud owner of a beautiful fig tree. I decided to put myself in the lifestyle category and it allowed me to write about so many different topics.
I eventually launched a Squarespace site in 2014 and bought a DSLR and here we are!
MM: What challenges did you have to overcome when you first started blogging?
JC: I had a ton of challenges and I still do! I would overthink things and then miss the opportunity to be timely and relevant. And given that I work with bloggers and influencers for a living as a PR and Social Strategist, I was always comparing myself to other girls out there. It probably took me two years to finally practice what I preach and be authentic, not to blog or create content in the hopes of making money. My blog started out as a hobby and it was fun, and then the blogosphere took off and I lost my way; I forgot my true intentions. Once I went back to my roots, everything came into focus again. The last challenge, which will always be a challenge, is keeping up a blog with a 9 to 5. It requires brainstorming or writing in the evening and leveraging every bit of natural sunlight on the weekends to shoot!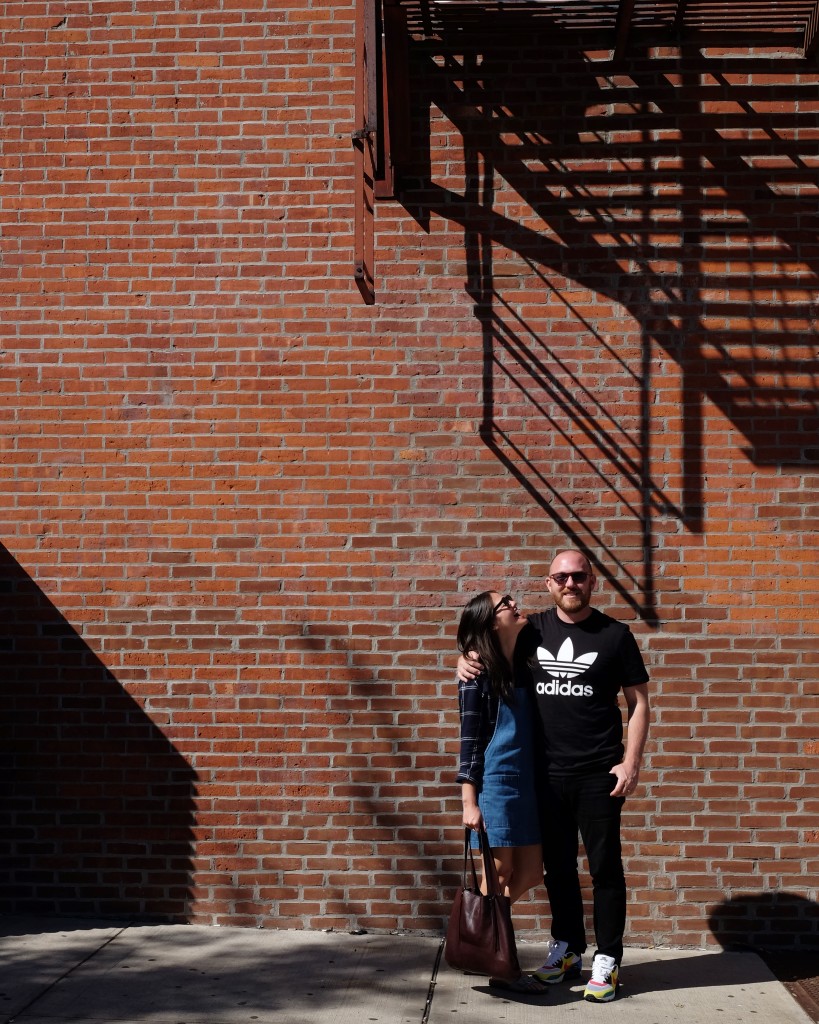 MM: Do you ever go through a period of time where you are not inspired, unmotivated, and in a "writers funk" for your blog? How do you usually overcome it?
JC: Umm, yea! I'm currently in a rut as we speak! I usually overcome this feeling by writing something super personal like this. I don't force myself to post about an outfit I'm wearing or why I'm loving farro at the moment. I literally write what's on my mind and the positive feedback from my readers always gives me the inspiration that I need to get my shit together.
MM: What is your current favorite piece of clothing in your wardrobe?
JC: Funny…despite my current rut, my favorite piece of clothing is probably a tie between these culotte-ish jeans from Citizens of Humanity or my John Lennon New York City t-shirt that I picked up at the Warhol Museum on my lunch break.
MM:   If you could only pick one social media platform to promote your blog/share content/engage with followers, which platform would it be and why?
JC: Snapchat! It's not as polished and curated as Instagram and you can really show off your personality.
MM: So far, what would say has been some rewards and challenges doing your blog and a full time job?
Well, I kind of touched on the rewards. I definitely have an advantage given that I'm paid to be an expert on influencers. I've had the opportunity to go to cool blog conferences like Lucky FABB and work closely with bloggers and agents like DBA. I'm also fortunate to attend meetings at Facebook, Twitter and other platforms. The challenge is time! When I'm consumed with making sure another brand's social properties are best-in-class, it leaves very little time to think about my own brand. I have to make decision between the gym or spending time with friends and working on my blog. My job also requires traveling. It's tough! I have mad respect for the people who get it done without skipping a beat.
MM: What is your favorite food to make or eat when you may be having a bad day?
JC: My new obsession is this three-ingredient dip. It's pre-cooked lentils from Trader Joe's plus their bruschetta mix and feta cheese. You mix it all together and put on top of avocado toast with a little drizzle of olive oil. My mouth is watering. A dark-and-stormy on the side helps too.
MM: What is a simple tip you would give someone trying to step up their fashion game?
JC: Good question! It depends where you fall on the fashion spectrum. Stitchfix is brilliant for those who are looking for that curated expertise – I wish I thought of it. Otherwise, I'd say to do some online shopping damage, make note of return policies and when you love something, wear it and own it. Confidence makes all the difference when it comes to fashion.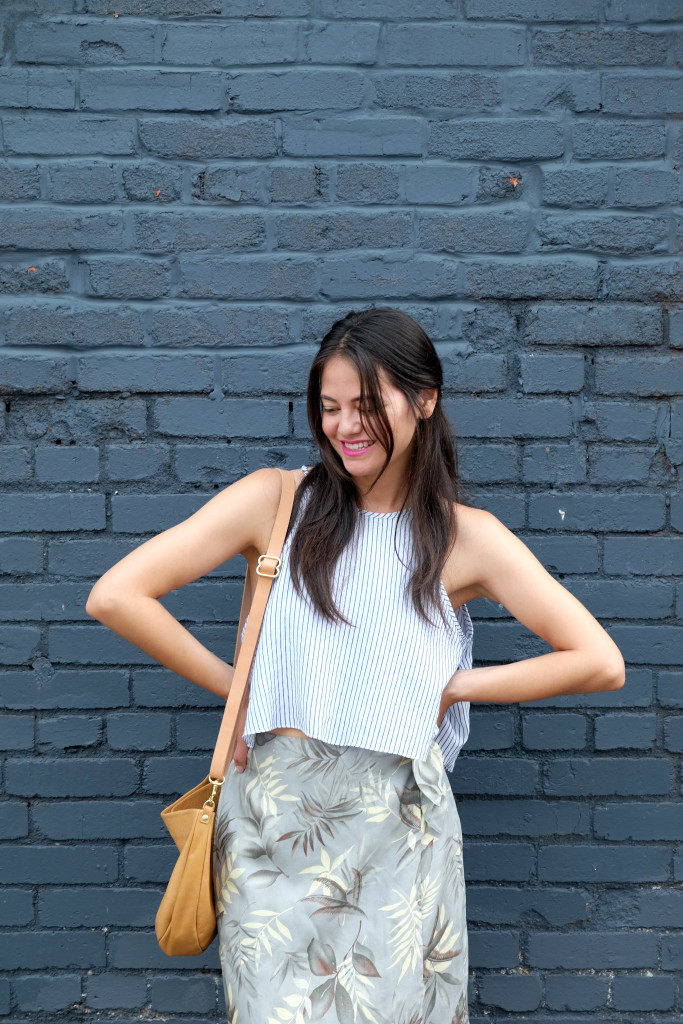 MM: We have to know, what do you love about Pittsburgh?
JC: Well, I just moved back here after ten years away! But, I'm really digging the food scene.
MM: Finally, what is your most maniac moment?
JC: Moving to NYC in 2005 from North Braddock without a job and a place to live. I don't know what I was thinking, but it worked out and it was the best decision I ever made.
Check out Jamie on Facebook, Instagram, Twitter, and of course her blog!