Beauty
Zoella Beauty
By
|
ZOELLA BEAUTY

The adorable English vlogger, Zoe Sugg, has a beauty product line that has finally reached the United States!  Zoella Beauty can now be found on the shelves of one of our favorite stores, Target!  With the girly and appealing packaging, how could you not stop in the middle of the aisle to buy something new. These products can be incorporated into your everyday life or treat yourself to a mini spa day.  As girls, we are always wanting to try the next best product that is available.  With these super affordable prices, Zoella is giving us all the chance to try something new!
Here are a few of our favorite products from the Zoella line:
Blissful Mistful Fragranced Body Mist-$12.95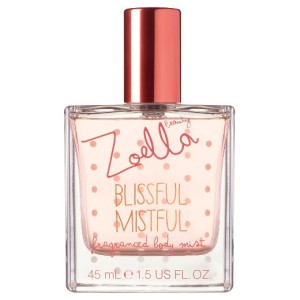 This cute, 1.5 oz, polka dot bottle has the perfect fresh and floral scent for the spring.  At just under $13, the chance to smell better than before is super affordable!
Fizz Bar Bain Effervescent Bath Fizzer-$4.50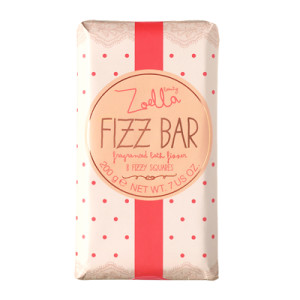 Sick of your regular bubble baths? This Fizz Bar is the perfect way to make your relaxation time to a whole new level.
Pretty Polished Sugar Scrub-$12.00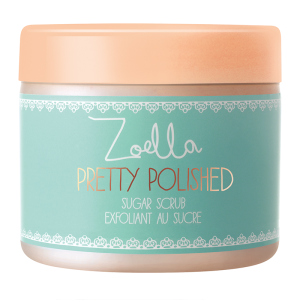 Have dazzling skin with this sugar scrub.  The Pretty Polish scrub gets rid of dry and dull skin, and transforms it into shiny and bright skin!
Creamy Madly Dreamy Body Lotion-$8.95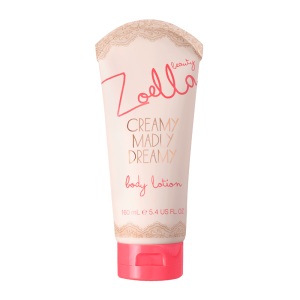 With Vitamin E, Shea Butter, and Aloe, this lotion will give your skin the loving that it deserves.  It also doesn't hurt that it has the perfect floral scent.
You can find these four products as well as the Wonder Hand Moisturizing Hand Cream ($8.50), Soak Opera Bath Soak & Shower Cream ($9.95), Scooper Dooper Bain Moussant Foaming Bath Soak ($11), Wonder Whip Lightly Whipped Body Cream ($12), Soap Pop Fragranced Soap on a Stick ($6.50), Blissful Mistful Solid Fragrance ($8.50), and the Fizz Bar Fragranced Bath Fizzer ($7.95) at your local Target and online! Zoella Beauty has another line of products, Sweet Inspirations, that we are hoping also comes to the shelves in the United States soon! Until then, go out and try these awesome scents and beauty products that won't disappoint.