Beauty
Hair and Beauty: Inexpensive & Accessible
By
|
Hair and Beauty: Inexpensive & Accessible
As a gal that doesn't wear much makeup or use that many products, I've really made do with what I can buy at the grocery or drug store. I've been through a decent amount of products sold at these places, and I've landed on my standards. For anyone else without a team of stylists, not tryna drop bank on products, or needing some essentials, I think this is a pretty good list. OF COURSE, it's personal opinion, but my opinion is usually right.
Neutrogena Oil-Free Moisturizer for Sensitive Skin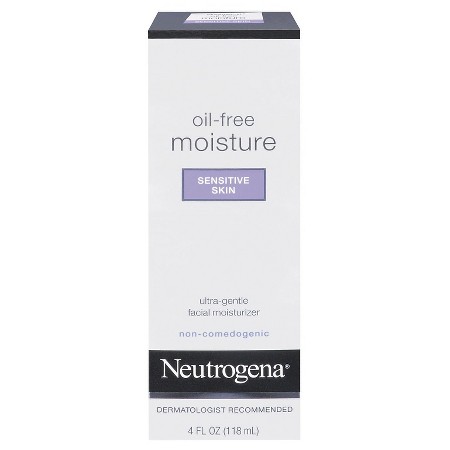 I have pretty regular skin, maybe kinda sensitive, but the sensitive option is always a good idea when using products on your face. I've actually tried the other types (combination skin) and the lotion just doesn't feel as nice going on/dry as nicely. The sensitive skin option is the perfect thickness and moisturizes your face just the right amount. 10/10 would recommend.
Neutrogena Makeup Removal Cloths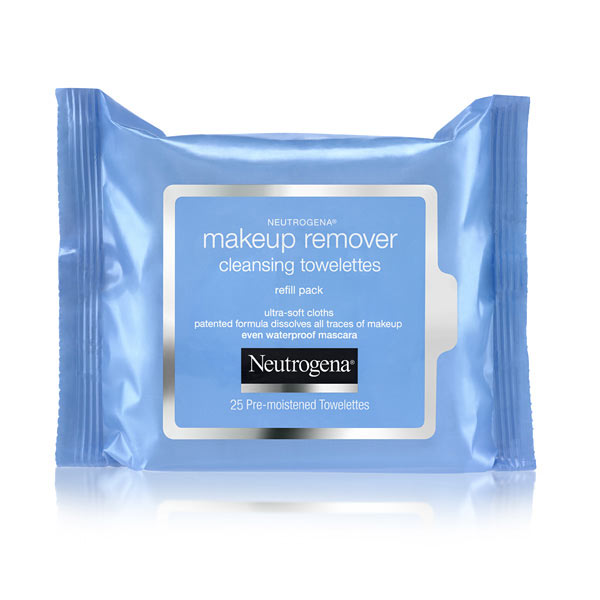 By happenstance, I've come to also love this Neutrogena product. When first going to buy a makeup removal wipe, I was drawn to the Burt's Bees option. It was a green package, cucumber scent, and Burt's Bees always attracts me. Upon using it, I realized it made my eyes burn and dried out my skin. Since this was my first rodeo, I thought, "well, I guess that's how these things work." When my pack ran out, I tried Garnier's version. This one didn't burn my eyes, was slightly better, but the cloths were kinda dry. Finally, I decided to try Neutrogena's plain-looking blue pack. I guess Neutrogena just knows what they're doing. They didn't burn my eyes, had the perfect amount of moisture, and left my skin feeling moisturized and nice. Good job, Neutrogena.
Maybelline Colossal Mascara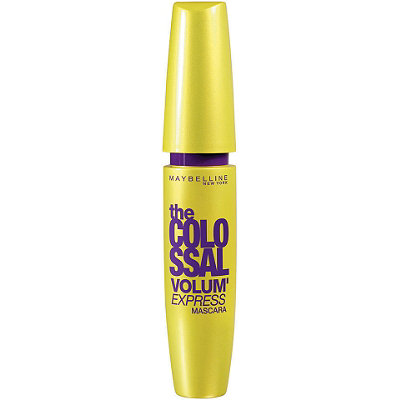 Mascara is pretty much the only makeup I wear. Because of this, I did want to make sure I was using the best one that I could. Maybelline's Colossal Mascara was actually one of the first mascaras that I tried, and I didn't want to just go with my first option. After trying a few name-brand mascaras from places like Ulta and Sephora, none of them had an applicator quite like Maybelline's. The Colossal applicator is large, the spikes (? I don't know what to call them) stick off pretty far, there's a lot of them, and it doesn't have any bend to it. Turns out, that's the formula for getting perfectly long and dark eyelashes. Colossal eyelashes.
Organix Coconut Oil Hydrating Mist & Moroccan Sea Salt Spray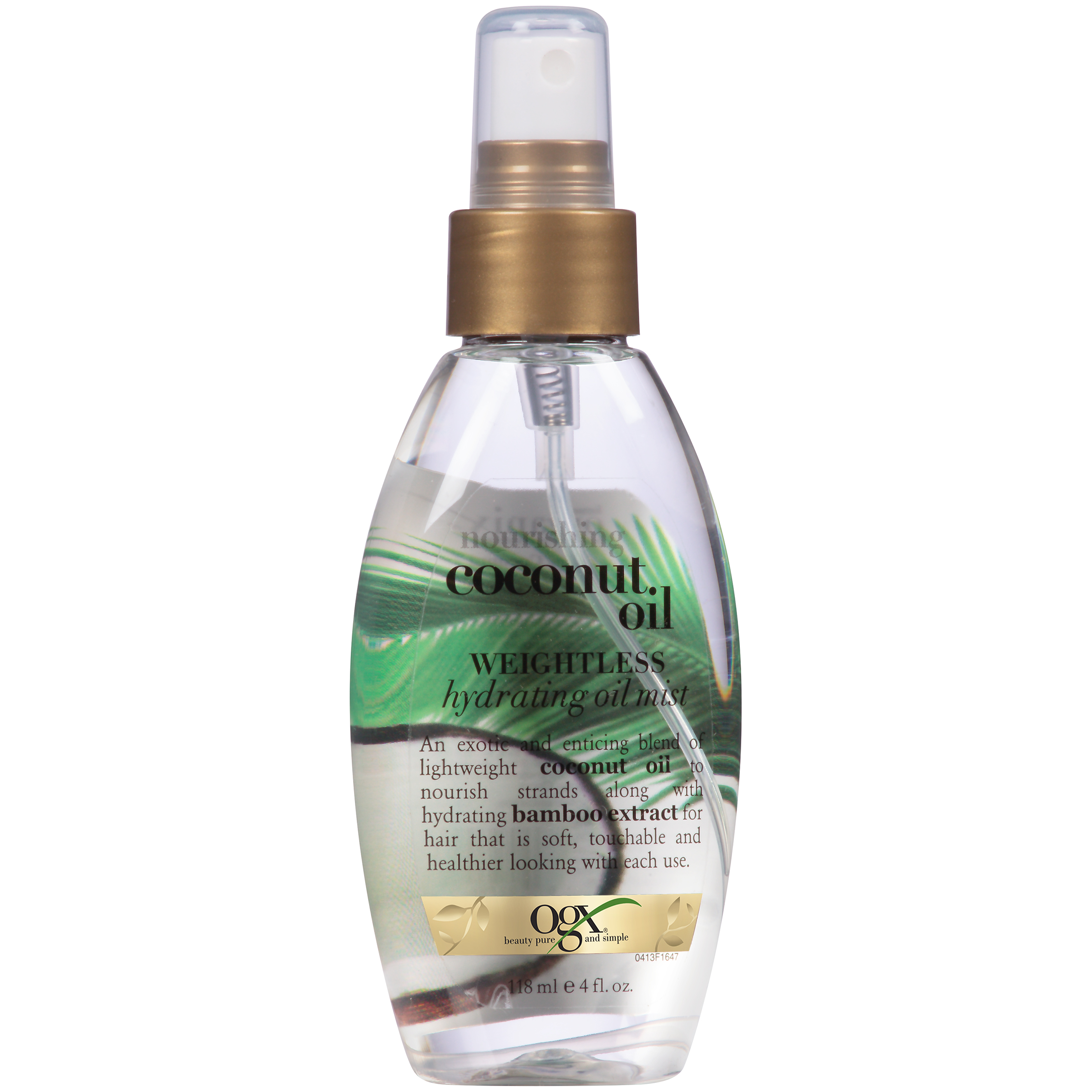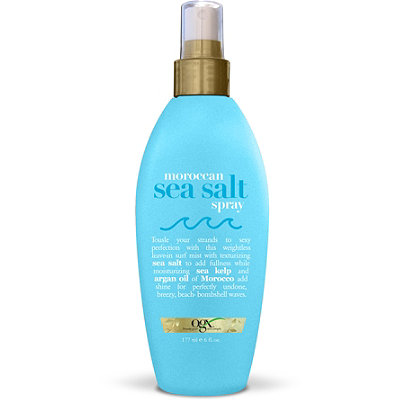 I DO enjoy hair products, especially the kind that look nice and promise to do something cool for your hair. Weightless hydrating oil mist? Yeah, I wanna hydrate my hair. Coconut scent? Of course I want my hair to smell like coconut. Good smelling hair is pretty high on my priority list. You never know when a cute boy is gonna hug you. I use this product when I get out of the shower and it makes it smooth and takes away my knots—great product. As for the Sea Salt Spray, I always wanted a product that could give my hair the beachy-air effect. WELP, this sea salt spray pretty much does the trick. It gives my hair a little more volume and roughness when it lacks (y'know, sometimes your hair is TOO smooth and silky that it won't do anything), AND it also smells amazing. I don't know what to call this scent other than amazing. Two really good hair products here.
Batiste Dry Shampoo Floral Essences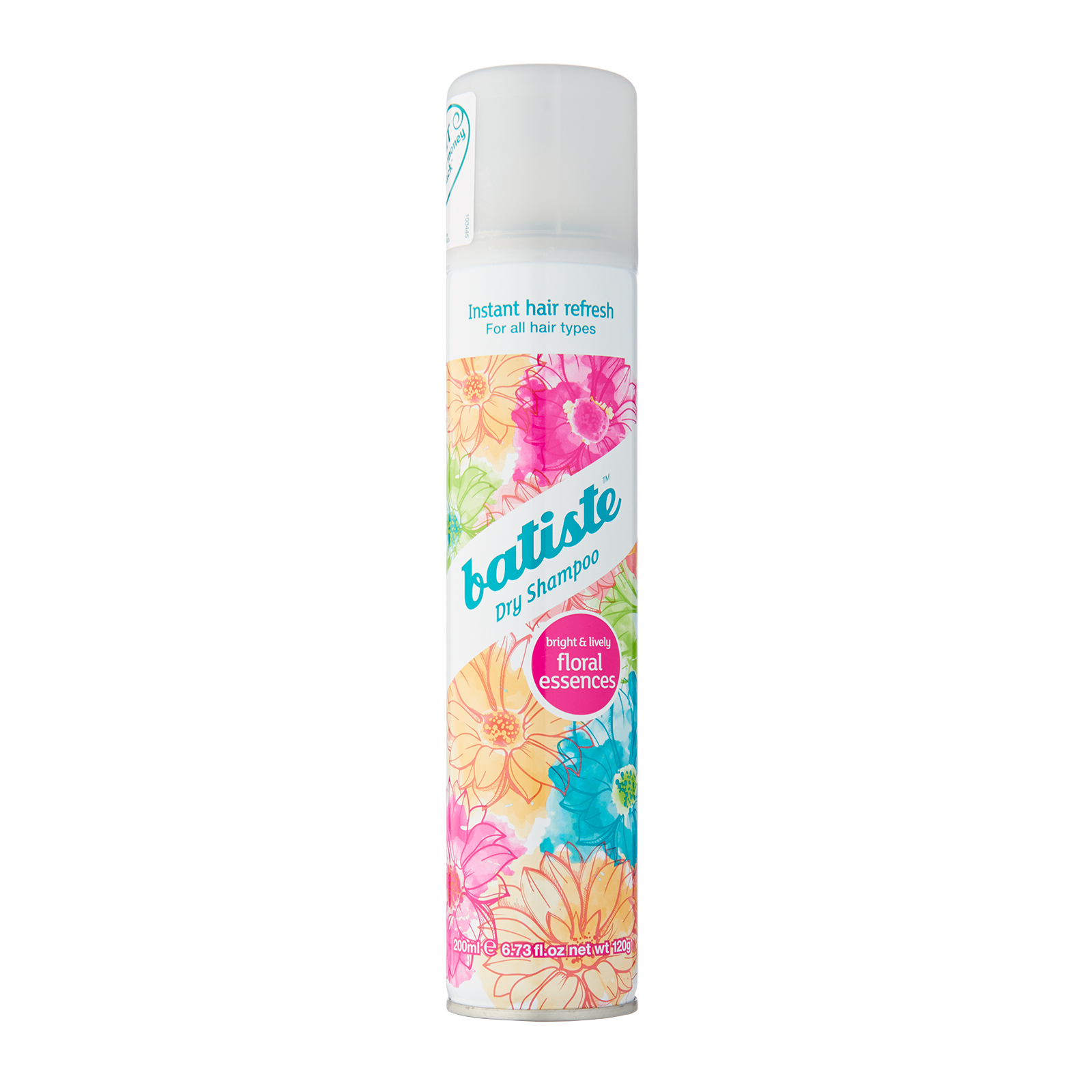 I hate showers—they're super annoying and they just take way too much time for me to enjoy them. Though sometimes, they're necessary, I skip washing my hair whenever possible. Not only is this conducive with my laziness, but also, it's good for your hair to not wash it everyday. My hair takes a long time to get greasy, so I can get away with it, but sometimes it just needs a little pick-me-up. Enter dry shampoo. WOW, this stuff is great. Takes any greasiness away and, to run it into the ground, the floral scent honestly smells awesome. People mistake me for wearing some kind of perfume, but it's just my dry shampoo! Batiste is the first brand I tried and I just like it so much that I don't even care to try another brand. Additionally, dry shampoo can work also for adding some volume and shape.
Covergirl Outlast Lip Stain & Maybelline Color Jolt Lip Paint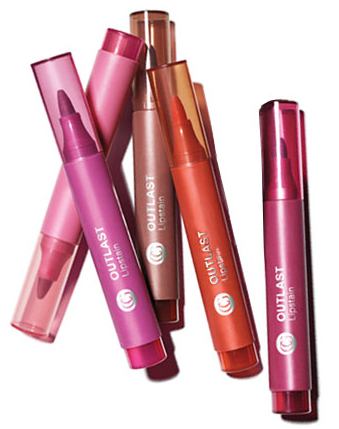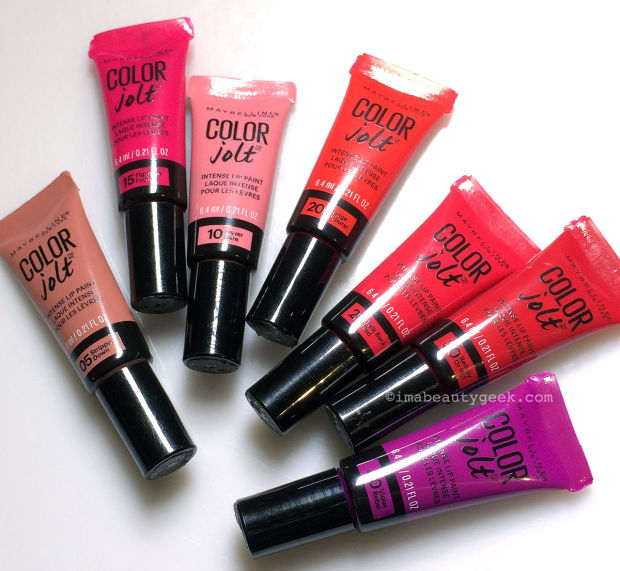 When I'm feelin a little fancy, I like to put on some lip color. Regular lipstick is a drag because it's always trying to come off, and lip gloss is just not a look I'm going for ever. Lip stain is pretty much the best thing to have ever been invented. It adds a sheer layer of color that leaves your lips feeling as if there's nothing there, and the color lasts without constant maintenance. You can just do whatever you'd normally do and have some dark red lippies while you do it. The Covergirl option is cool because it's a marker, so you have a lot of control. However, it does need an extra application every now and then. Maybelline's Color Jolt comes in a tube that squeezes out onto a fuzzy tip, allowing you to apply it to your lips pretty well and it lasts a long long time. Vibrant lips are fun and lip stains let you wear 'em without worrying.
There you have it, your local beauty heroes, just waiting for you to purchase and love at literally any grocery or drug store.