Articles
Why The Bachelor is the Best and the Worst
By
|
Why The Bachelor is the Best and the Worst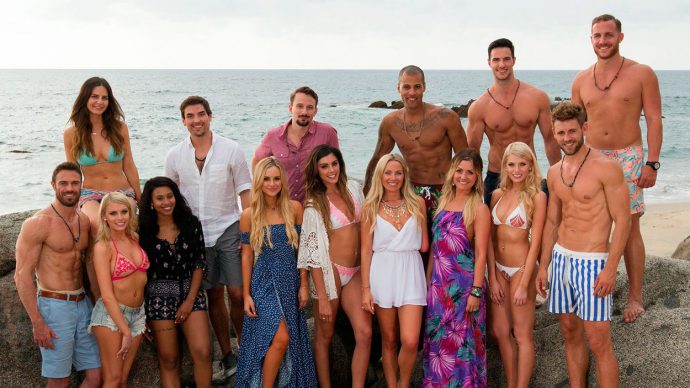 If you've found yourself unable to break free from some variation of the Bachelor franchise (The Bachelor, The Bachelorette, Bachelor in Paradise), you are not alone. Somehow, they've gotten millions of viewers in a stranglehold, and are only gaining viewership. How do they do it? Why are we all in this continuous loop of never-ending Bachelor shows?
I began watching this series with Andi's aka "Girl Who Wrote a Book About The Guy She Picked and is No Longer With Him" season of the Bachelorette. Though I resisted, my sister insisted that I watch the show so that we could talk about it together (everyone knows watching a show is more fun when you've got someone else watching to discuss it with). So, to appease her, I decided to give it a shot. After only a few episodes, I had to watch at least until the end of the season. How could I not wait to see who would win? Or if Andi would find love? Everyone loves a show about the pursuit of love, because it tugs at our heartstrings and we all want that and yadda yadda yadda. Whether you've lost love, want love, are still in love—the whole spectrum of characters are there for you to see yourself in. Chances are, you've been at least one or all of these characters at some point, (even the drunk girl/guy that doesn't make it past the first episode) and once you see yourself in someone/everyone, you want to see what happens to them. And so, completely engrossed, I watched until the end when Nick aka "2 Time Runner-Up" got his heartbroken for the first time. Once they announced that Chris aka "Farmer" would be the next bachelor, someone I was already familiar with, I couldn't rightly miss his season. And then Kaitlyn's aka "Quirky Canadian Girl." And then Bachelor in Paradise was added. And then Ben's aka "Sweet but Regular Guy". And then JoJo's aka "Pretty but Also Regular." And then another season of Bachelor in Paradise. Once you've gotten into it, there's no escaping. The Bachelor franchise only uses people you're familiar with from previous seasons (throwing in a few randoms you don't remember here and there in Bachelor in Paradise), so you're in it for the long haul.
Though the show is a pretty bad reality series, people can't help but tuning in to see what will happen next for their beloved JoJo (or Ben, or Kaitlyn, or Chris, etc. etc. etc.). BUT, the Bachelor in Paradise is definitely the most engaging and entertaining spinoff of the series. The entire show is basically a parody of itself. They mock each character with the seemingly cheesy but very instrumental editing. Chad, the character everyone sees as the monster, was portrayed as such overdramatically with editing to make the ground shake, his footsteps boom, and only adding clips where he's said inappropriate things. Josh aka "Sweaty Aggressive Sport Guy", former winner of Andi's season, is made into the guy who moans all the time, whether it's eating pizza or constantly making out with Amanda aka "America's Sweetheart", by adding in the same moan-sample every chance possible. Ashley aka "Still In Love With Jared" (Jared aka "Less Attractive Ashton Kutcher"), playing into her sad-girl persona, was pretty much shown crying all of the time. The editing for Ashley, and probably the entire show, was at peak insanity when Ashley was talking about her dog and they proceeded to cut to multiple dogs on the island and then a glowing dog in the sky. The editors on this show are really just messing around, seeing how weird and stupid they can make the show. They create a reality of strangeness, making each contestant into a character of themselves. It's brilliant.
Obviously, these shows are silly to the outsider. And to the insider. But we'll keep watching them, because that's what the Bachelor Franchise has done to us. Plus, we have to see if, after 2 almost proposals and a 3rd almost love, Nick can Finally Find Love.