Articles
The Perfect Summer Lipstick Shades
By
|
Lipstick might not be your top priority when it comes to your summer makes up routine, but it is definitely a secret weapon to brightening up your summery look! Back in January, I said in a previous post that I was just starting to dive into the lipstick world and I can now say that with much experimentation, lipstick has become a staple in each of my outfits. And I must say, I am really excited to start my summer lipstick collection! I've been searching for my favorite lipsticks, stains, gloss and have come up with a curated list of the best shades for summer! Don't worry, I didn't make this list off of my knowledge alone, I went through customer and article reviews to make my final decisions as well. I also mixed affordable with high end to make sure that everyone can join in on the summer lip fun! So keep scrolling to find your new favorite lipstick shade for the summer!
Bright Orange-Red
Feeling feisty and vibrant? This shade is perfect for a wham-bam-thank-you-mam, in your face, bold summer look! This is great for outdoor BBQs or a Fourth of July party!
Urban Decay Cosmetics Revolution Lipstick in "Bang", $11
Hot Pink
A summer-time classic, hot pink lipstick is definitely a shade that is best for a certain time and place. Thankfully, summer is the time to whip out this bright and flirty shade at a Sunday brunch or a girls night out!
Butter London LIPPY Moisture Matte Lipstick in "Primrose Hill Picnic", $22
Mauve
If you would like a more toned-down, yet still summery shade, a light mauve lipstick is the way to go! It's simple, understated and elegant which makes you look like you have your life together without really trying. This shade is a great option for a more relaxed setting, such as an afternoon picnic or a day at the museum.
BareMinerals Marvelous Moxie Lipstick in "Break Away", $18
Baby Pink
Another girl-next-door-shade, baby pink is the perfect mix of femininity and simplicity. Baby pink will go with any summer outfit and you could literally pull this shade off at any type of event this coming season! I know this will be my go to for bridal showers and dinner parties!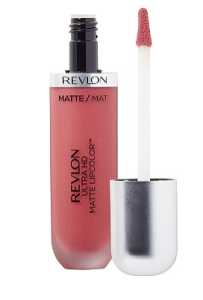 Revlon Ultra HD Matte Lip Color in "Devotion", $8.99
Iridescent
This might not be the most obvious shade for, well, any season, but I think this would be a great option if you really aren't a big fan of lipstick in general. Just swipe a little bit of this on and your lips become shimmery master pieces and the best part is you don't have to worry about the color wearing off because it's clear! You can also wear it over any lipstick shade to really up your lipstick game, so your options are endless with this pick!
Too Faced La Creme Color Drenched Lip Cream in "Unicorn Tears", $22
Bright Violet
Another unconventional lipstick color for most gals, but with all the crazy music festival fashion and make up trending these days, this bright violet lipstick might just be your answer to looking hippy/retro chic (i swear it isn't too bright)! Try it at the next concert or music festival or just wear it around the house because it's bright and vibrant, and will make you happy! Summer is the time to try out new and exciting things, why not broaden your horizons in regards to your lipstick collection?! You'll never know unless you try!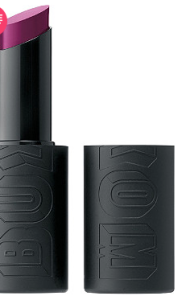 Buxom Matte Big & Sexy Bold Gel Lipstick in "Ultraviolet", $22