Articles
Style412 Retrospective: Bringing Together Pittsburgh's Fashion Industry
By
|
How can style make an even larger impact in our city? This short yet nuanced question was one of many raised by Elysia Panda, founder of Style412, during their Retrospective —- an event to celebrate  the  full year of discussions which audited the Pittsburgh fashion industry. Encouraged by the dress code to "bring it", local designers, photographers, entrepreneurs, bloggers and social media influencers came from every corner of the city, dressed in style and ready to partake in the long-anticipated twelfth and final discussion in the series.
Upon arriving at the private Black Radish Kitchen warehouse, an escalating sense of mystery greeted guests like being invited to an intimate underground party for only the coolest of cool. Walls of the loading areas covered in colorful graffiti and the always on-trend metallic balloons reading "412" served as a stylish welcome and insta-friendly entrance. After taking the appropriate amount of snaps for socials and ascending the stairwell, guests were checked-in by inaugural counsel members, each given a branded Style412 tote bag filled with goodies. Safi Juice was on hand to refresh the crowd with their fresh pressed juices; DJ Anthony Susan played an exclusive Style412 house mix. Beautiful orchids were the centerpieces of the delicately scattered tables for guests to mingle and enjoy the peach-lit, LUXE-produced experience . To call the menu absolutely divine would be an understatement; fresh tomato galettes, Old Bay shrimp with a lemon aioli, crostini with goat cheese, fig jam, and fried sage, potato skewers with smoked paprika aioli, fresh mozzarella on heirloom tomato skewers, and corn fritters were all beautifully spread across what seemed to be a never ending table of pure culinary joy. As the evening unravelled, connections were made, collaborative plans formed, and the Instagram hashtag #stylefouronetwo was set ablaze. Every last detail down to the nailart was captured by Khadijat Yussuf of Offbeat Edit and Sarah Collins of Rose Colored Creative. At 8 o'clock on the dot, the brilliantly stylish Elysia took to the front of the room; quietly and effortlessly she commanded the attention of nearly 100 creatives to deliver the keynote speech.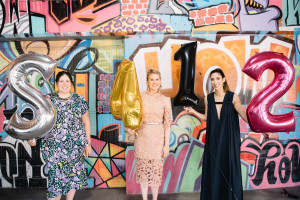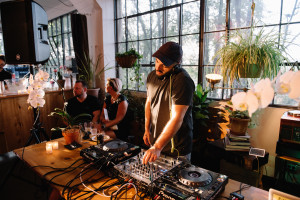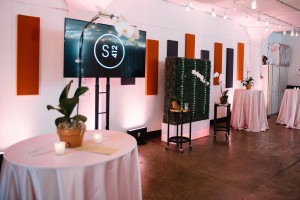 This was the night that Pittsburgh's fashion crowd needed; a collaborative catalyst to begin building a more sustainable, inclusive, and innovative industry. We are a collective "we", and it certainly felt that way at the Black Radish Kitchen. For the few hours that we mingled, conversations were had that will, without a doubt, be the foundation of building and developing more resources for the designers, entrepreneurs, bloggers, and photographers who strive everyday to be the vision we all see for the city of Pittsburgh.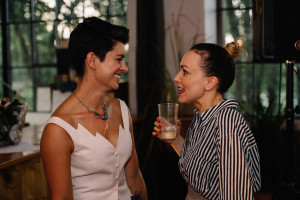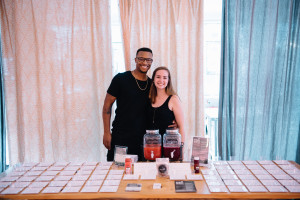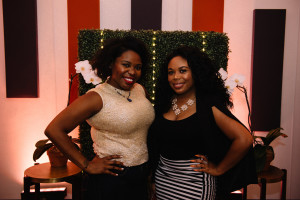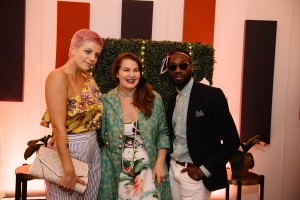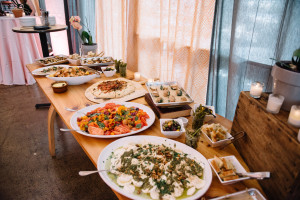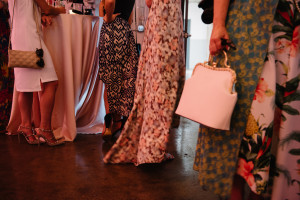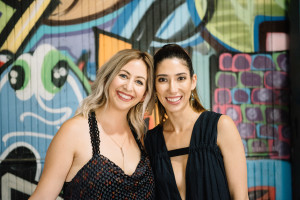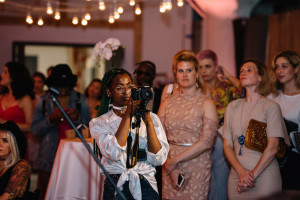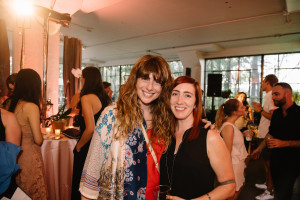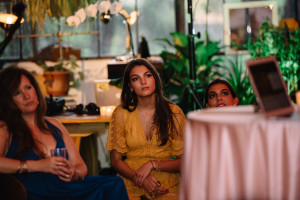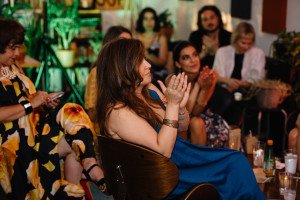 All photos courtesy of Rose Colored Creative.