Articles
Jet Set: St. Maarten Sonesta Resorts
By
|
There are dozens of Caribbean islands, but only one has split cultural personalities: St. Maarten/St. Martin is half Dutch/half French but 100 percent gorgeous, with the Dutch side of the island offering many beautiful resorts, nightlife venues, and dining options. Plus, in spite of its European background, it's fully accessible to Americans: Most islanders speak English, and the USD is accepted. Whether you're traveling with your spouse, best group of gal pals, or coworkers on a work retreat, here's what to see and do in this two-for-one Caribbean paradise.
Where to Stay
Sonesta Ocean Point Resort
www.sonesta.com/oceanpoint
For honeymooners, girls' weekends, or a vacation for the 21-and-over crowd, you'll want to stay at Sonesta Ocean Point Resort for an adults-only, all-inclusive resort experience. While there are many suite options, from your basic Junior King Suite all the way up to the Luxury Butler Penthouse on the top floor, you can't go wrong with wherever you stay in the hotel.
The first-floor rooms include Swim Out pools, so when you open your balcony, you're automatically opening to the pool.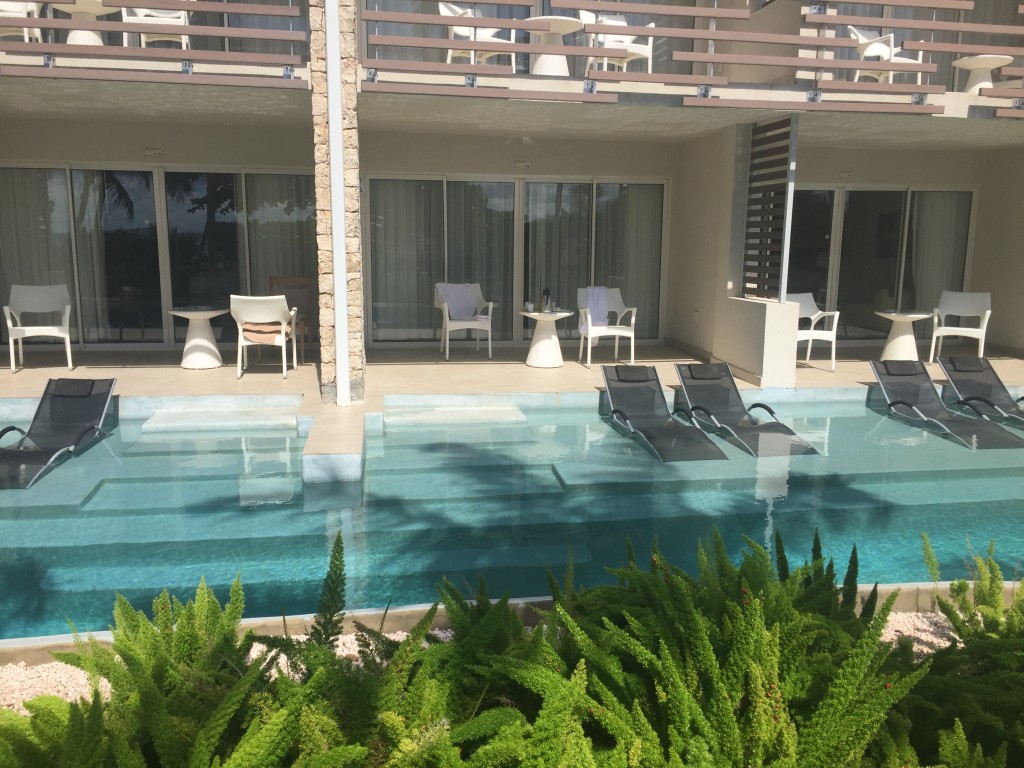 The higher-level rooms include spectacular views of the beach (because every room faces some view of the water), plus an outdoor canopy and table and chairs.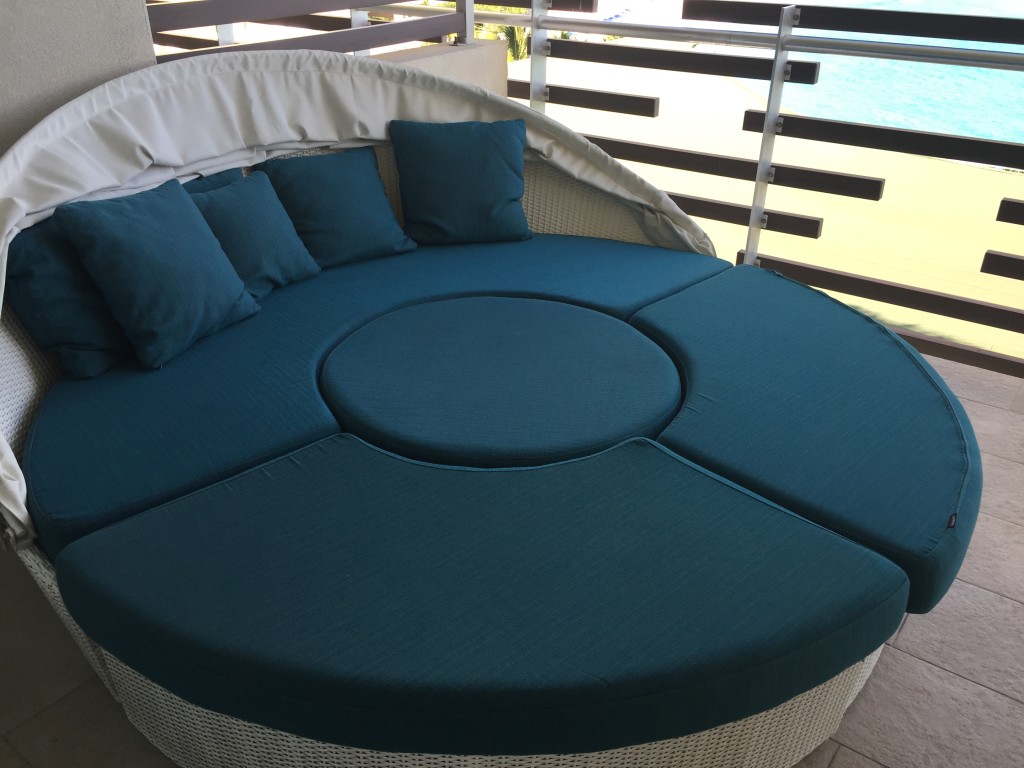 Sonesta Maho Beach Resort & Casino
www.sonesta.com/mahobeach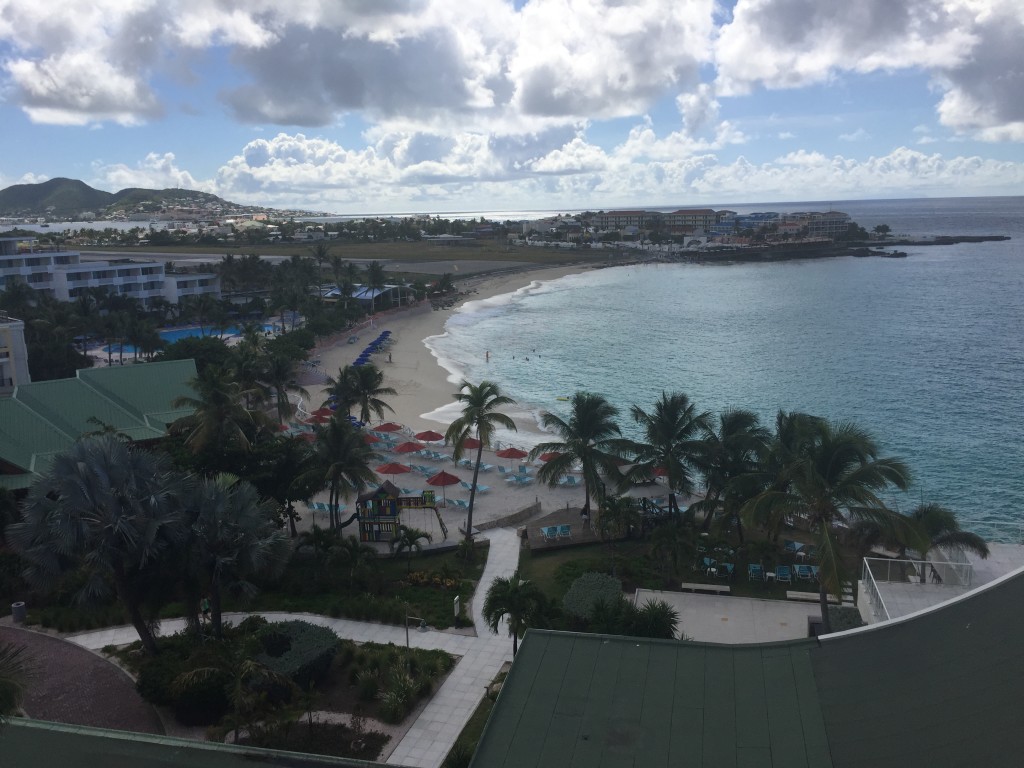 If you're taking the family to St. Maarten, then Sonesta Maho Beach Resort & Casino is the perfect choice for everyone, with amenities and services the whole family can enjoy. Guests have choices ranging from Superior rooms, with a private balcony and limited view, all the way up to Deluxe Suites which offer a master bedroom, separate living room with pull-out sofa, and private balcony with pool or ocean views. All options comfortably fit three adults or two adults and two children. Bonus: It also contains its very own casino.
Where to Eat/Drink
Azul Restaurant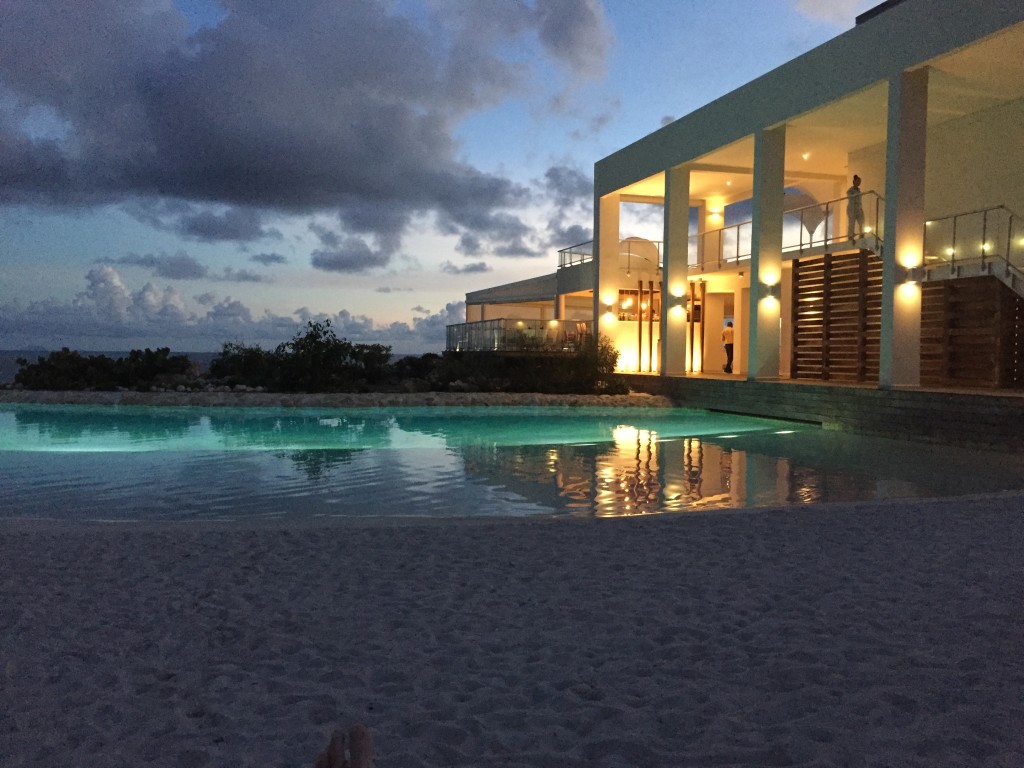 The resort's private restaurant feels like you're on the edge of a cliff overlooking the water. . .because you are on the edge of a cliff overlooking the water. When the sun goes down, the restaurant is especially enchanting, as its lights and action reflect on the nearby private Edge Pool. Naturally, seafood is Azul's specialty, with dishes including sea bass entrées and appetizers like coconut shrimp, but it also includes steak and vegetarian options like eggplant cannelloni. For dessert, choose from fruit and cheese plates, or go the more traditional route with creme brûlée.
Sunset Lounge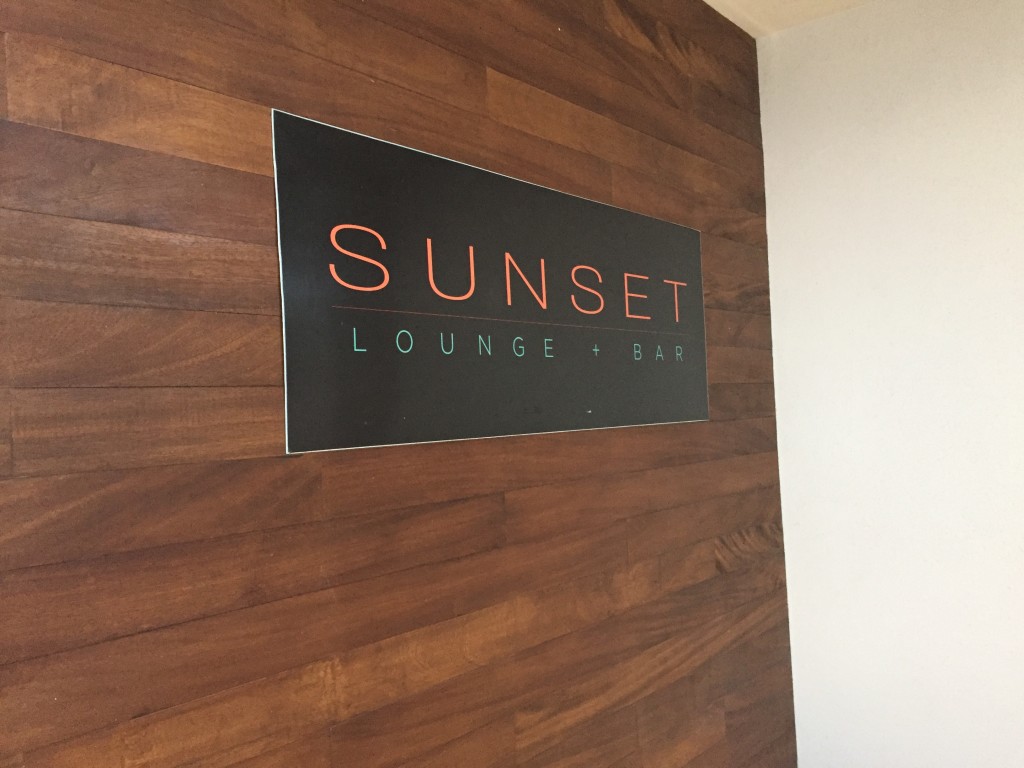 The best place to see a sunset is on the fourth floor, specifically at the Sunset Lounge, so grab your camera and head to this rooftop bar around dusk.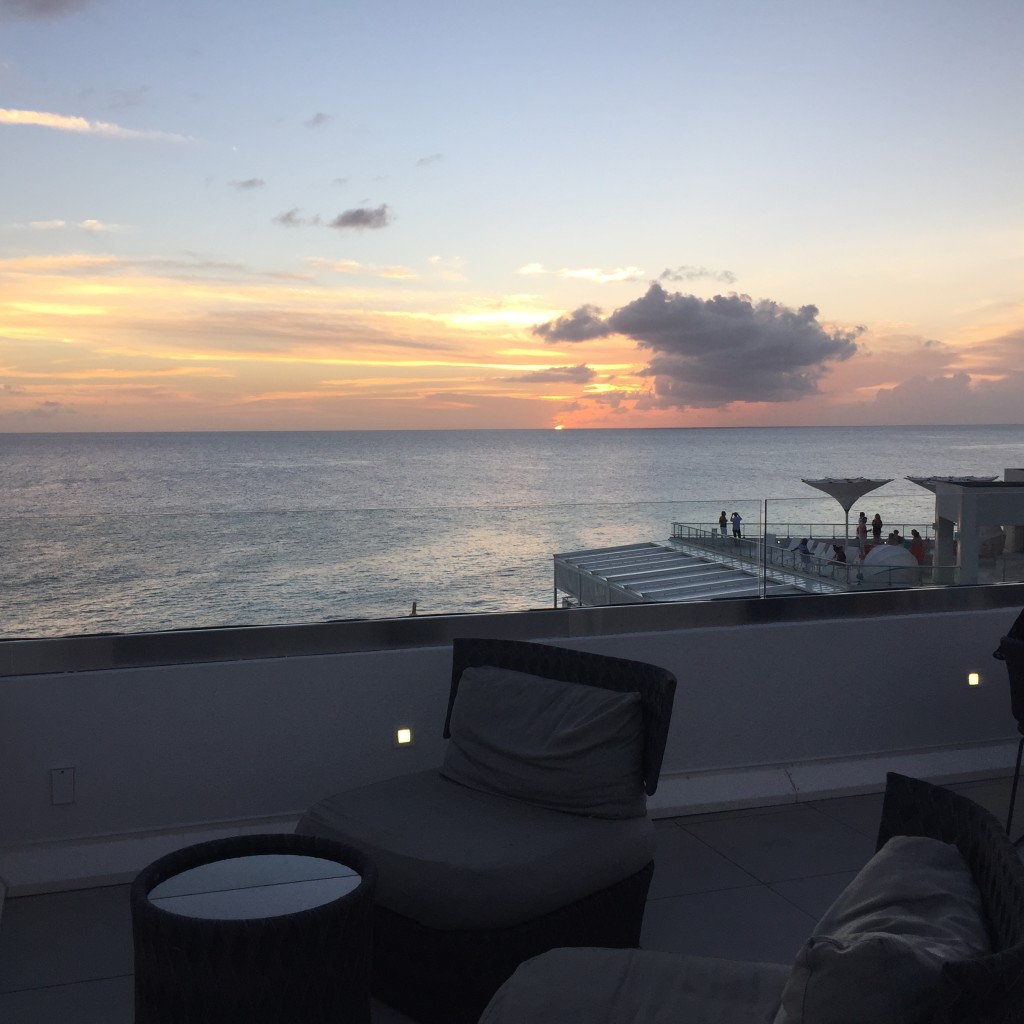 And while you're there, you may as well get a drink or two, including specialty cocktails like sangria.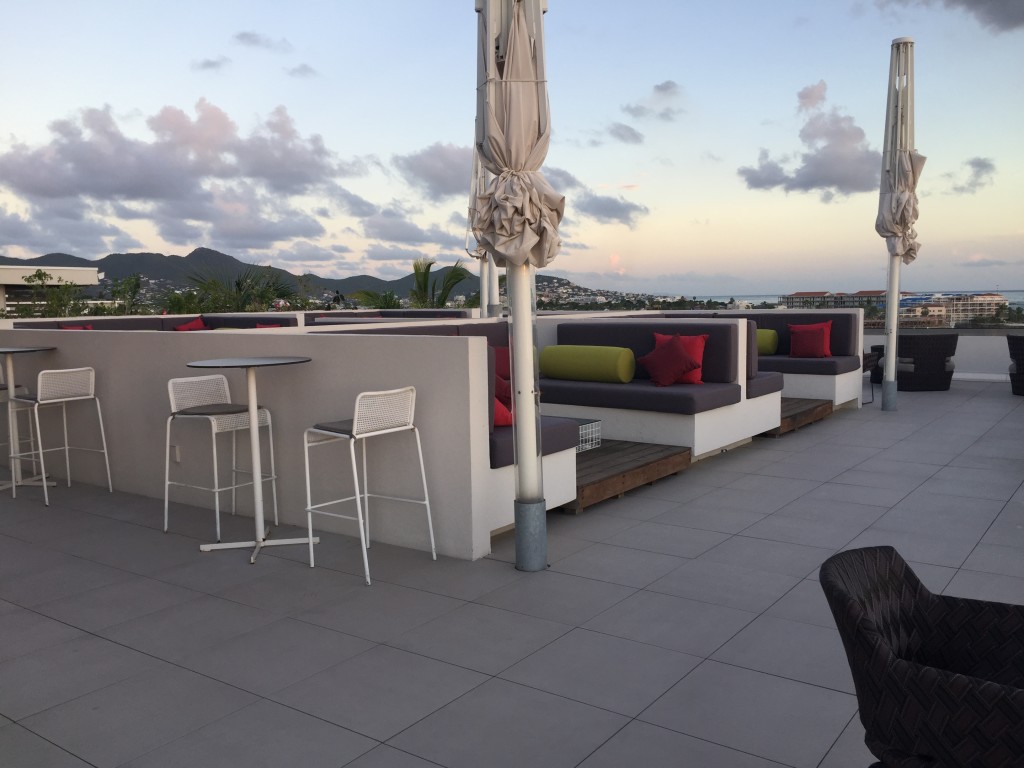 Ascot Pub & Sports Bar
If you're seeking some nightlife and want to meet people and socialize, the Ascot Pub & Sports Bar is the closest thing to an American bar experience, with high-definition TV screens on the ceiling playing a variety of sports, from MLB to horse racing, and it's just a short walk away from the resort. It's your typical bar food and drinks with a bit of European flair, including snacks like fish and chips.   
What to Do
Maho Beach
No matter which Sonesta resort you stay at, you can literally walk out onto Maho Beach. And this beach has a big bonus: It's right next to the Princess Juliana International Airport. Throughout the day, swimmers will gather at the fence between the airport and beach to get the thrilling view of a plane landing right on them (well, not literally).
Casino Royale
www.playmaho.com

If you're feeling especially lucky on your trip, Casino Royale is right across the street from the Sonesta resorts, open from 1 p.m. to 4 a.m. daily. (If you don't gamble, Casino Royale includes Friday and Saturday night shows.) Casino Royale has started growing as a gambling hub, and in 2016, it held the World Series of Poker Caribbean Event of the Year, with 38 tournaments, nine ring events, and cash games. If you're torn between rolling the dice or taking a spin on the dance floor, Tantra Nightclub is right next door.
Serenity Spa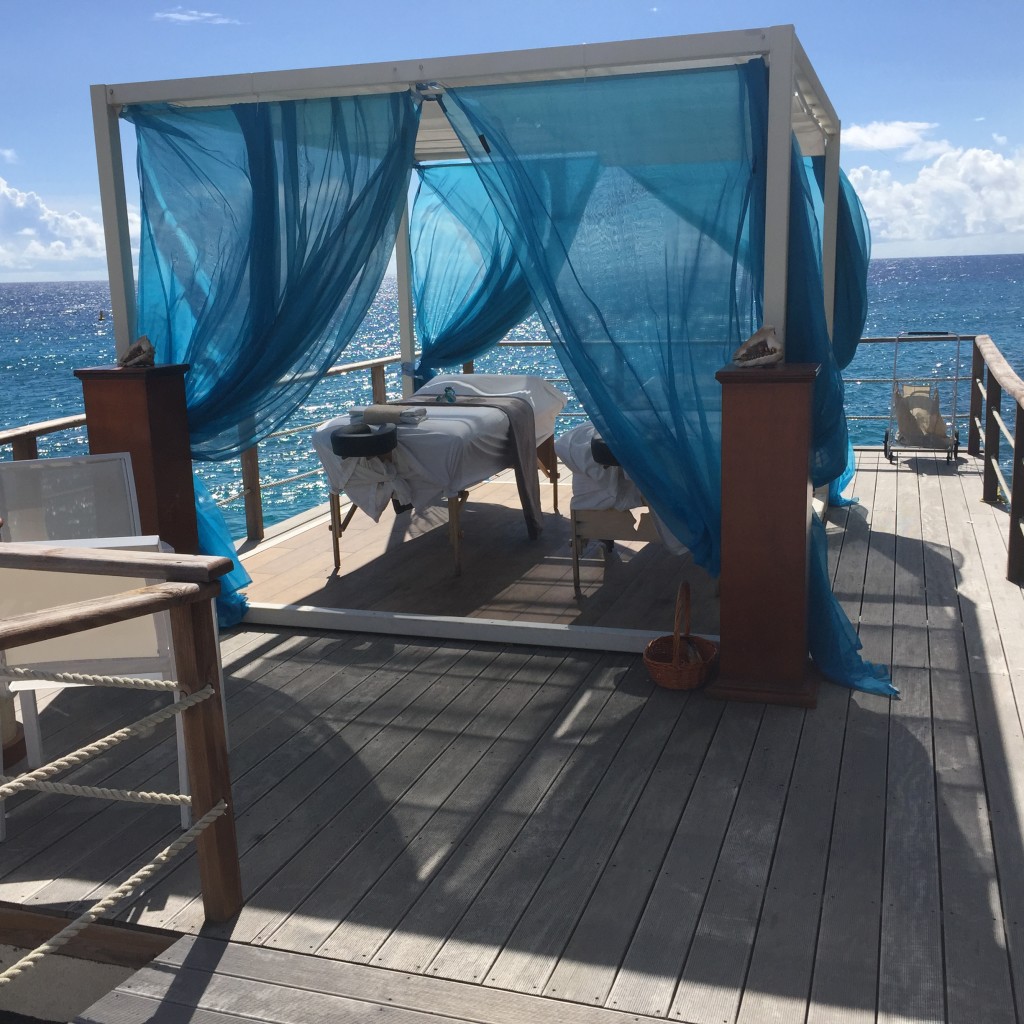 No matter which resort you stay at, you can take advantage of spa services at Serenity Spa. At the Sonesta Ocean Point Resort, get a 55-minute massage in a gazebo on the edge of a cliff (available for couples, too) or seek a body-scrub treatment.
After your session, head to the nearby garden of hammocks and just lay back and bask in your post-treatment afterglow.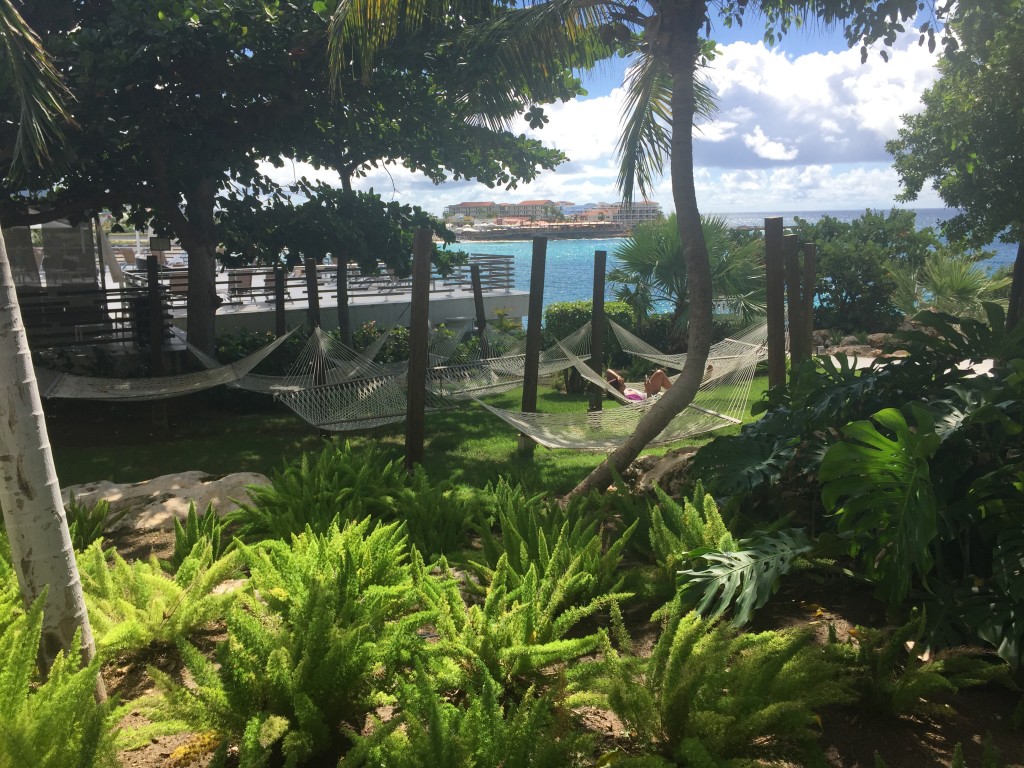 For more information on the Sonesta resorts or to book your stay, visit sonesta.com/oceanpoint or sonesta.com/mahobeach.