Articles
Jet Set: Island of Saba, the Caribbean's Best-Kept Secret
By
|
The island of Saba is known as "the Unspoiled Queen." Maybe that's because all of the indulging goes to those who get the chance to visit this lush, five-mile island. With fewer than 2,000 residents, Saba is the Caribbean's best-kept secret, and just a 12-minute flight from St. Maarten.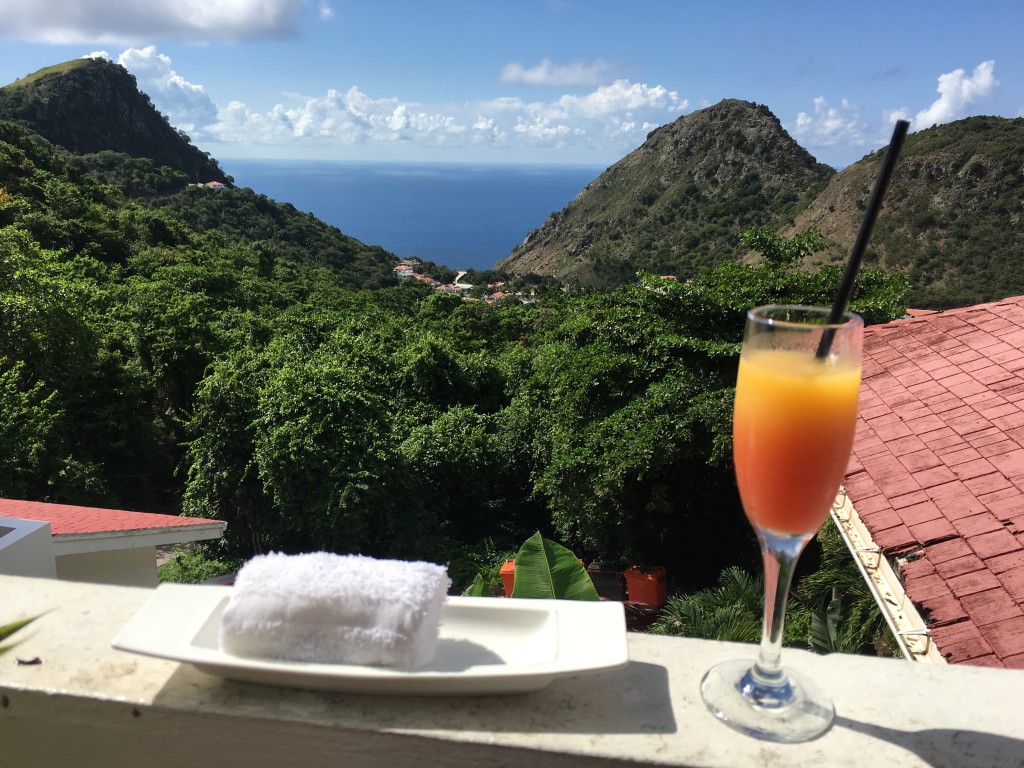 Getting There
From St. Maarten's Princess Juliana International Airport, you'll fly to Saba's Juancho E. Yrausquin Airport, which features the shortest commercial landing strip in the world. You can take a ferry, but flying is quickest; plus, you'll get to feel like you're flying into Jurassic Park when the mountains loom into view (no dinosaurs, though). The airport itself consists of a room and a bar where Sabans hang out. After all, where's the quickest place to meet new people on this tiny island?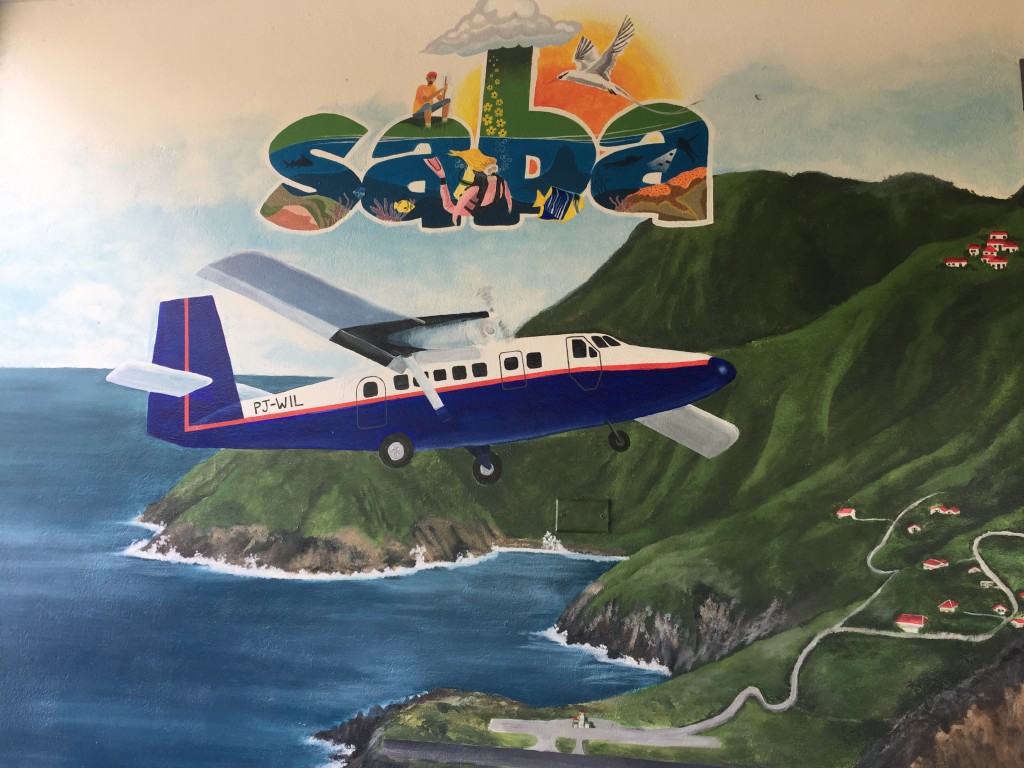 Where to Stay
Queen's Garden Resort
www.queensaba.com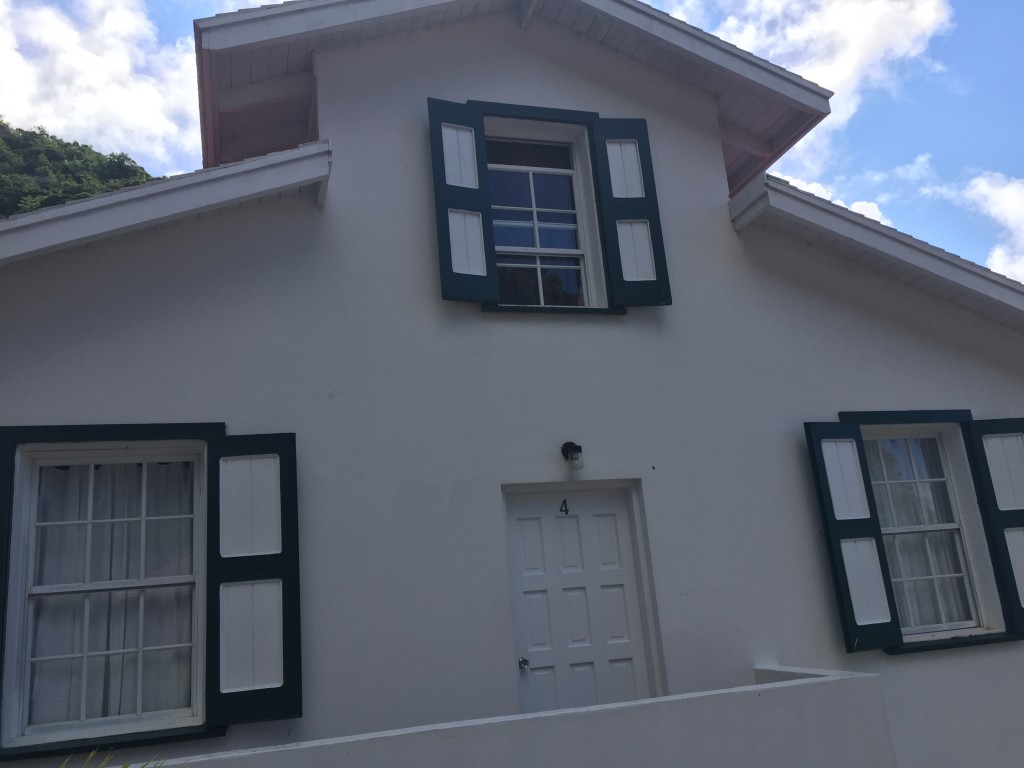 You'll need to travel by shuttle or taxi, winding up and down hillside slopes to get to Troy Hill, the exclusive section of the island where Queen's Garden Resort resides, and it's well worth the trip. This 12-suite resort makes you feel like you're perched in the trees, with spectacular views of the island.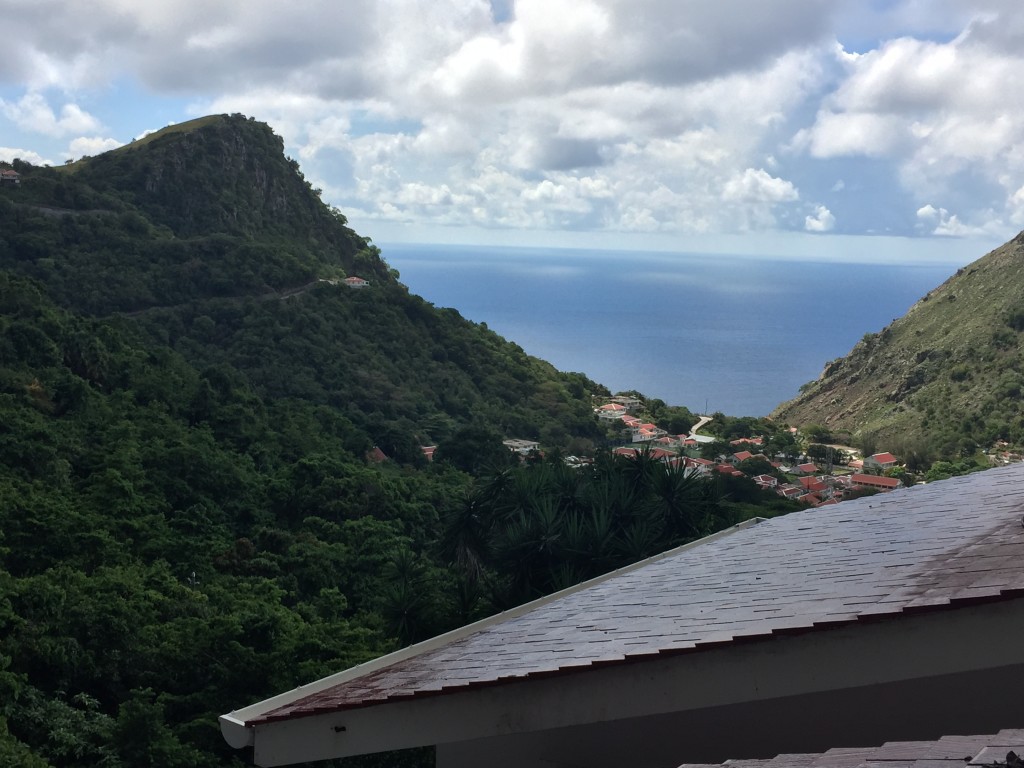 Most suites boast a private Jacuzzi that overlooks the vast stretch of mountain gardens, the perfect spot to relax and take in the scenery.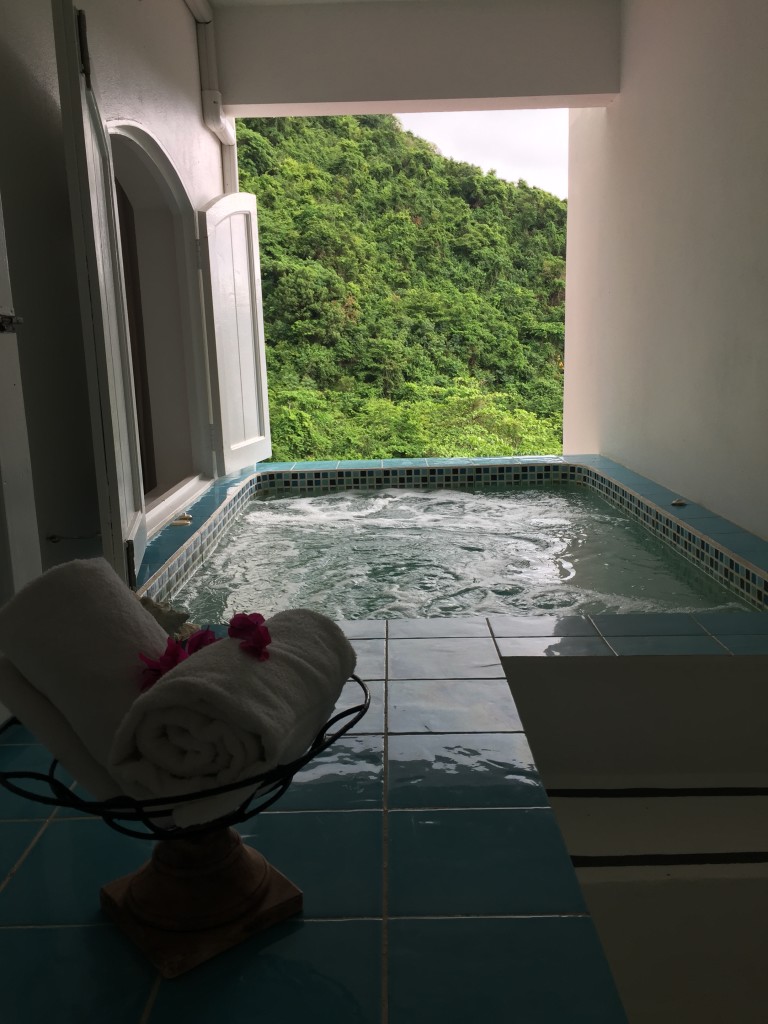 There's no air conditioning, but it's no bother: Open the windows to allow the cool island breezes to fill the room and the jungle noises of crickets and insects to lull you to sleep.
Rooms range from Deluxe Suites on the first floor with queen-size beds, living rooms, and massage showers to Queen's Suite on the top floor, with a spectacular view overlooking Saba's capital and the Caribbean Sea, plus a four-poster bed, additional beds, and in-room breakfast served daily.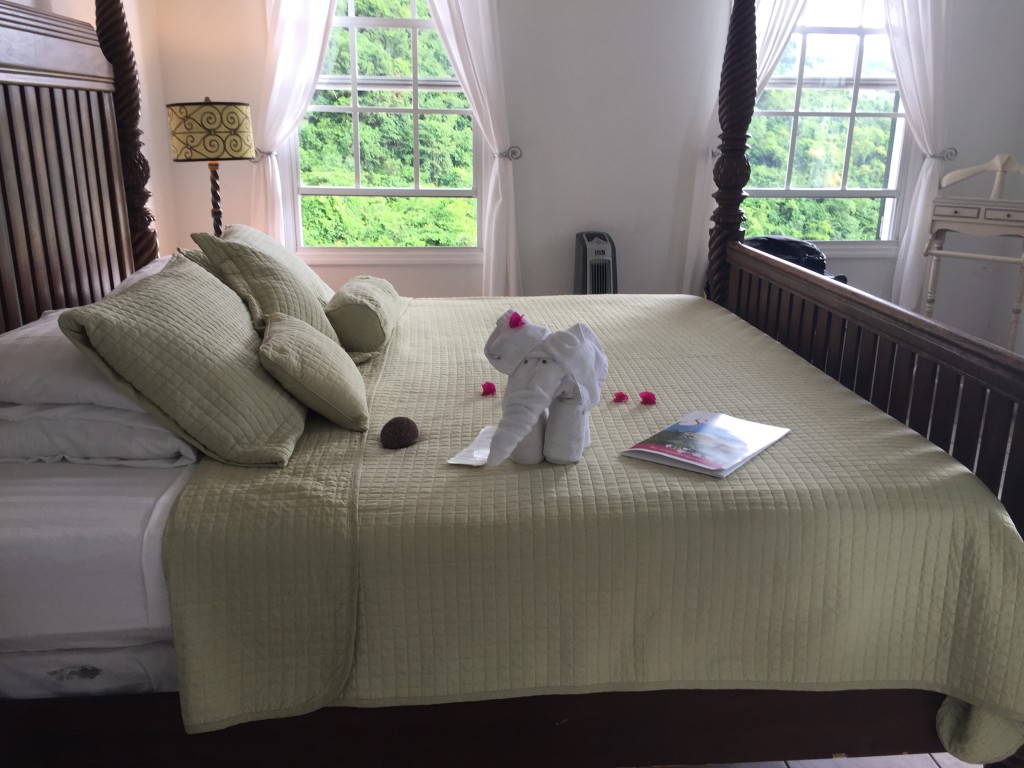 Where to Eat
Queen's Garden Resort Restaurant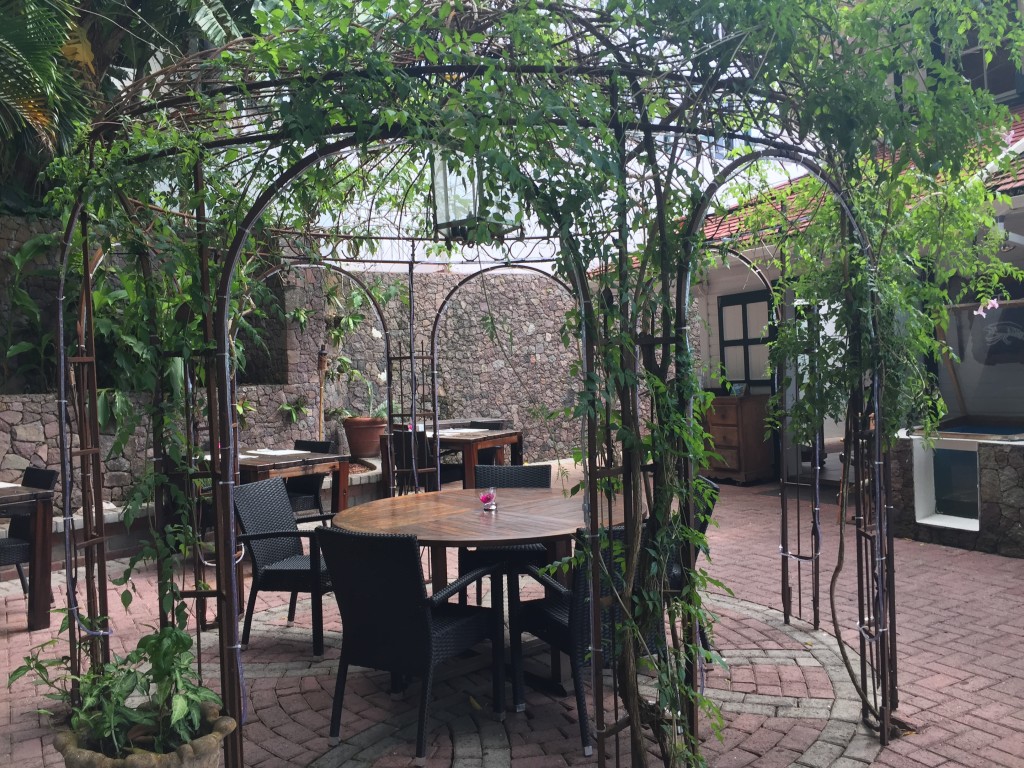 You don't need to go far for a five-star dining experience both in quality and ambiance. Walk out the door of your Queen's Garden Resort suite, and you're at one of the most exquisite restaurants on the island, as it boasts an extensive wine list and dishes that fuse Caribbean and French influences. Ask for a gin and tonic, and the bartender will whip you up something truly delicious and original (he pulled basil from a nearby branch to complete my cocktail creation).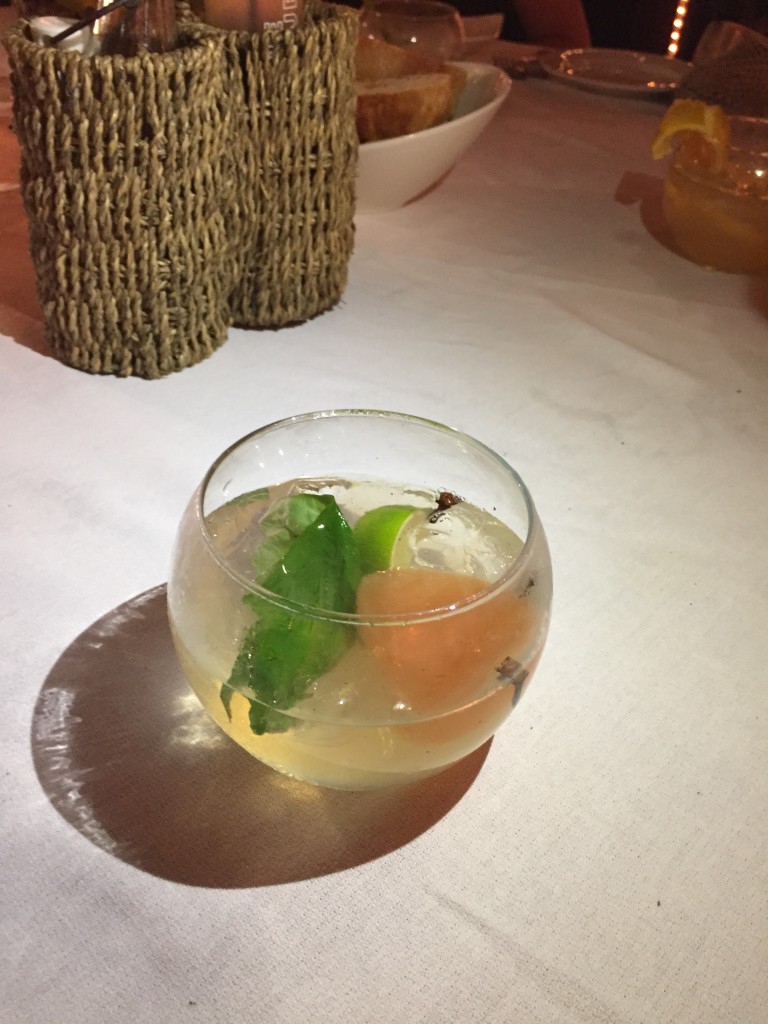 For dinner, there's of course Saban lobster, pulled fresh from the resort's own tank, and there's also savory, fall-off-the-bone meat options.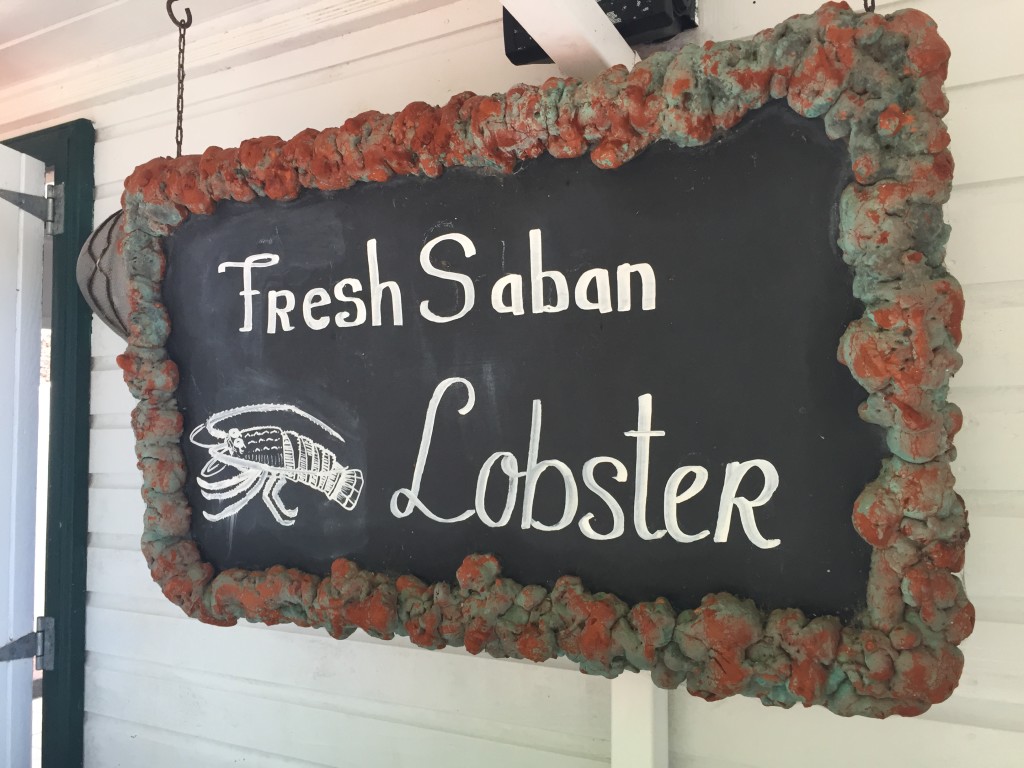 The menu changes often and obviously always incorporates local ingredients. For more dining privacy, opt for the Bird's Nest, a dining treehouse for more intimate conversation and company.
Tropics Café
sabatropics.com
Windwardside, Saba
Most of the nightlife and action on the island takes place in Windwardside. When you're exploring this part of the island, make sure to stop at Tropics Café, which is open for breakfast, lunch, dinner—and dessert. Cool off with one of their gelato flavors of the day, like yummy peanut butter chocolate.  
Chez Bubba
chezbubbabistro.com/
Lambee's Place
Windwardside, Saba
The atmosphere of Chez Bubba may remind you of the Queen's Garden Resort Restaurant, boasting outdoor enchantment and rich flavors, and with good reason: Chez Bubba (pronounced "Boo-ba") is also owned and operated by the resort owner. The online menu describes the dishes as "works of art" and that's an apt statement, as the presentation and character of each dish are something you, nor your, taste buds will soon forget. Despite its inclination toward carnivorous delight, the menu holds something for every kind of eater, including tasty mushroom ravioli for vegetarians.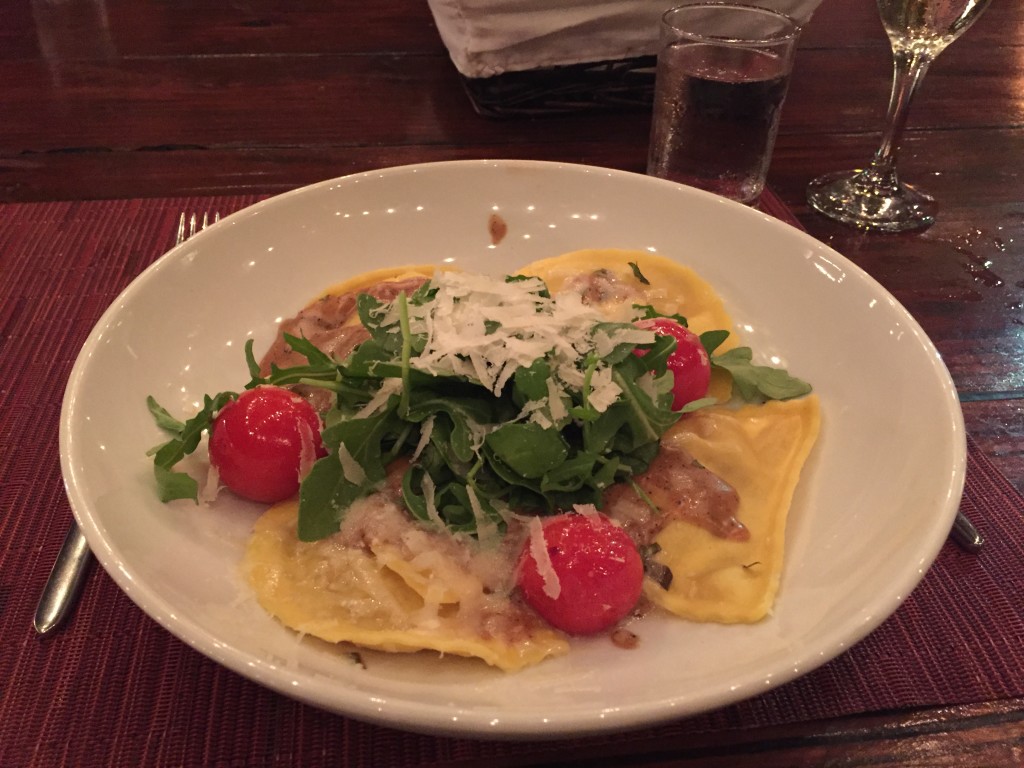 For dessert, a delicious island tiramisu, which substitutes orange liqueur for coffee, may alter how you ever again look at the traditional Italian confection.
What to Do
Harry J. Johnson Museum
museum-saba.com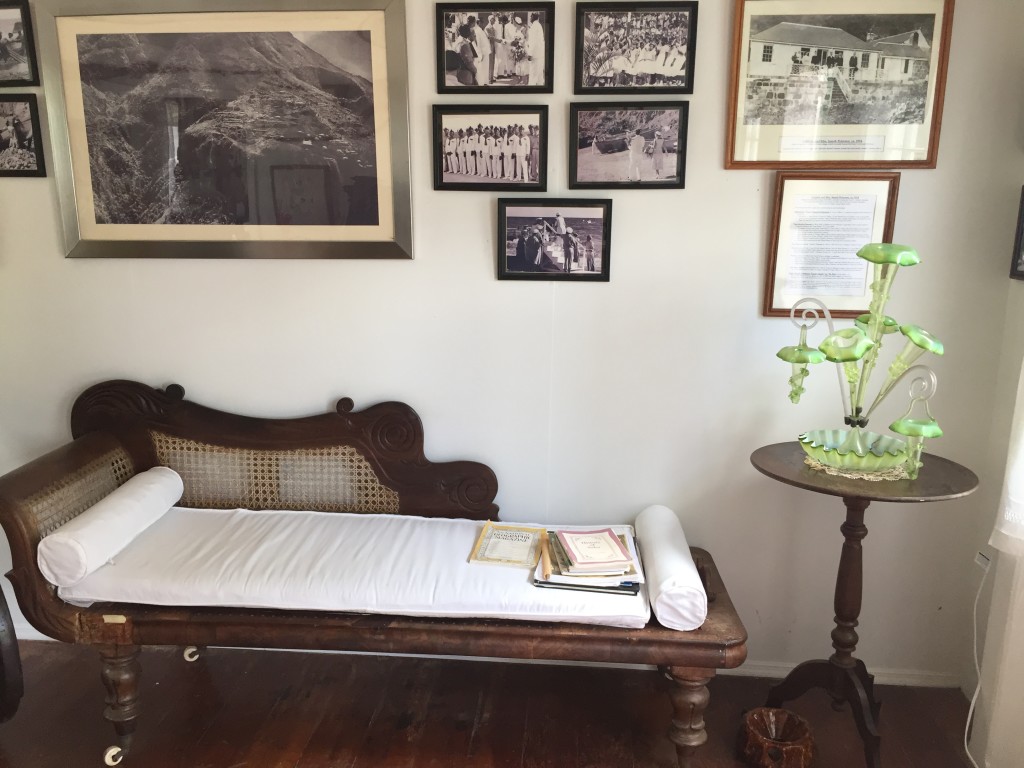 If you're interested in the history or many of the tales of the island (like the pregnant woman who carried a piano on her back!), head to the Harry J. Johnson Museum in Windwardside for info and to get a look at what rooms on the island looked like more than a hundred years ago. The master bedroom displays a four-poster bed that's significantly raised off the ground, a building technique Sabans employed so they could store their belongings underneath.
Sandy Cruz Trail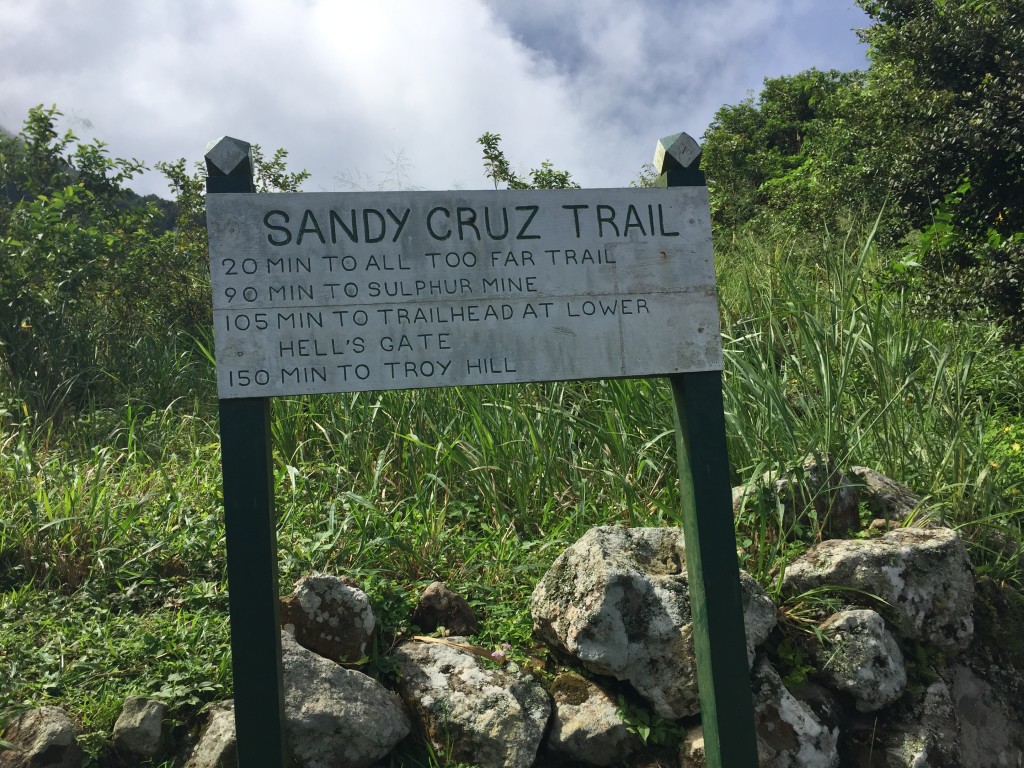 This three-mile trek is known as the "easy" trail on the island, but you will need "Jungle James" Johnson, resident trail guide, to lead you on this path. It starts with a grassy hill of cilantro for picking and eating, but soon you're fully immersed in the jungle, with leaves big enough to act as natural umbrellas in one of the island's many short bouts of rain.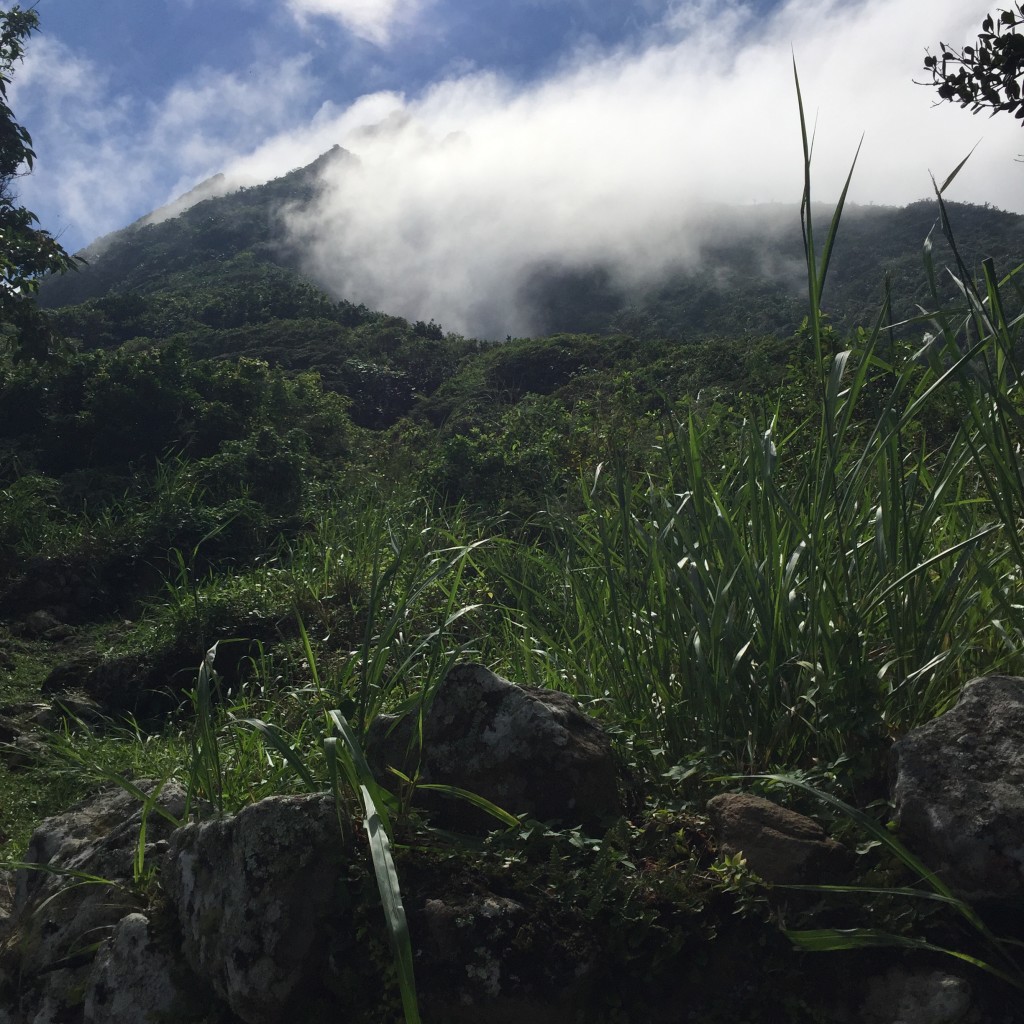 The course is rocky, so make sure you wear the right hiking shoes and, of course, bug spray. Luckily, if you're staying at the Queen's Garden Resort, the trek practically concludes in the resort's backyard, so whip off your boots and head straight for the shower.
Snorkeling and SCUBA
seasaba.com
True, there are no beaches on Saba, but the island has become a world-renowned snorkeling and SCUBA destination. Because Saba is located on an active volcano (Mt. Scenery), this makes for spectacular SCUBA diving, with vast formations and structures. Want a truly unforgettable diving experience? Ask about night dives.
Frangipani Spa
queensaba.com/frangipani-spa/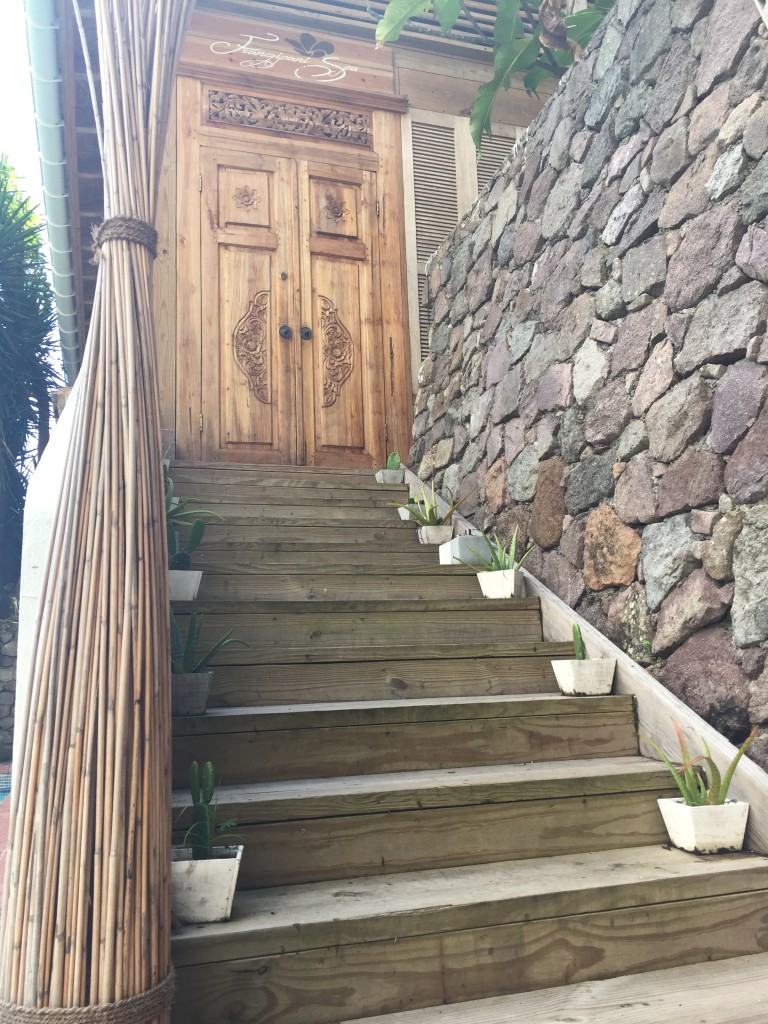 After a long hike or dive, you need to relax and unwind. Queen's Garden Resort offers the Frangipani Spa, right next to the pool, and includes full body massages and body wraps, as well as beauty treatments like manicures, pedicures, and facials. Even though you're right in the resort, entering the bamboo hut on a private deck transports you to complete seclusion. And the view is just as incredible as every other view in the resort.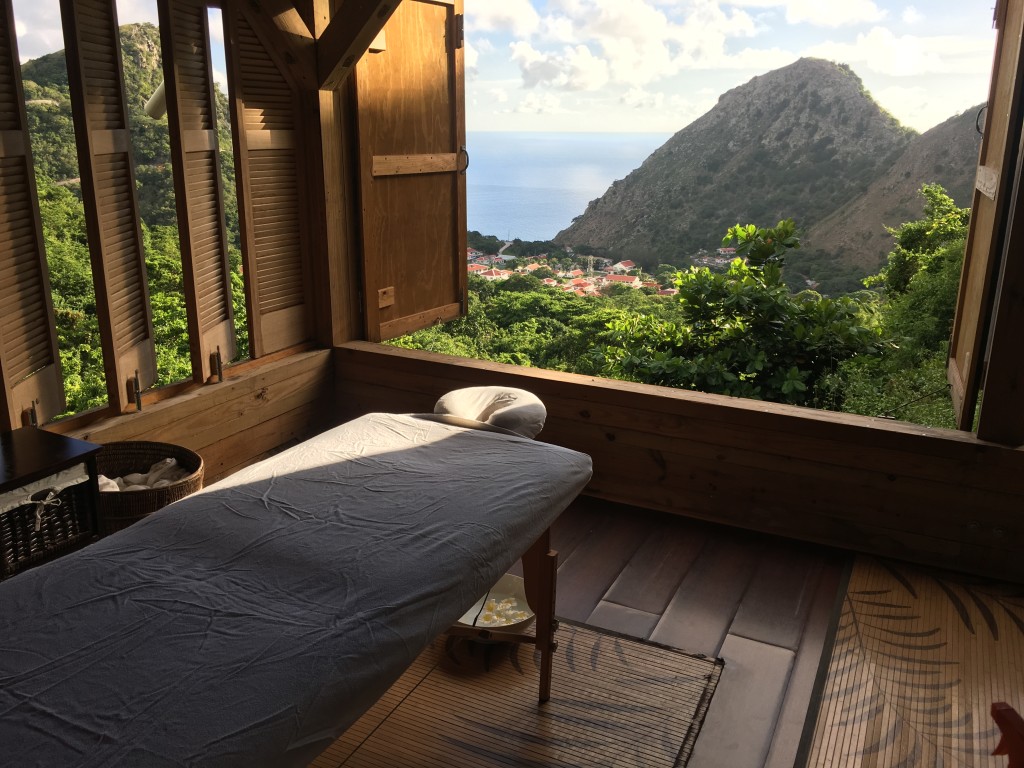 Saba is a secret right now, but maybe not for long. To book your trip to Saba and Queen's Garden Resort, visit sabatourism.com or queensaba.com.