Articles
Check In to Clocked Out
By
|
Check In to Clocked Out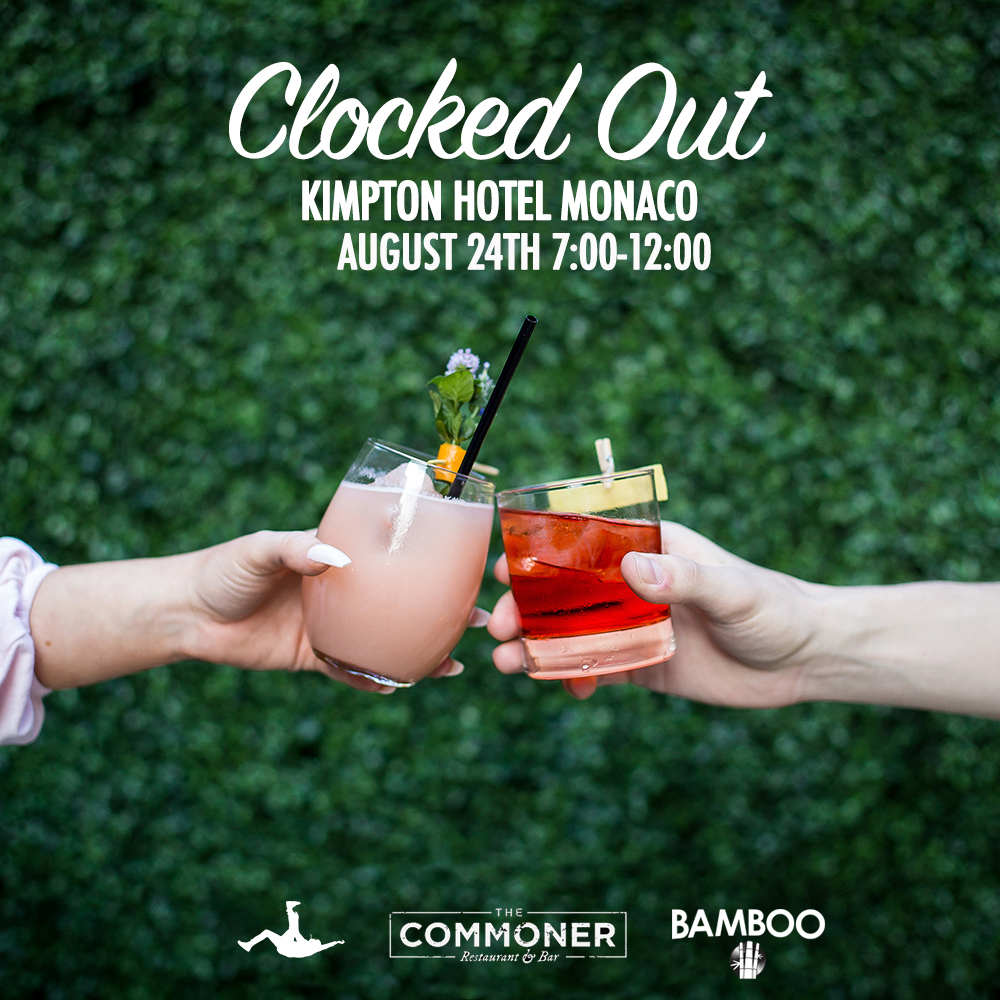 Getting over the hump of a long week is in and of itself, a reason to celebrate.  Nightlife shouldn't be reserved for the weekends and because our city is in the middle of an artistic renaissance, there are more and more reasons to go out after business hours.
At the forefront of Pittsburgh's young creative scene (and one of these reasons) is Cody Baker.  You may recognize him from his uber popular Creatives Drink series or his social media handle, @tehbakery.  Baker's latest event series is a top-notch collaboration with Kimpton's Hotel Monaco – more specifically, their gorgeous rooftop bar – the Biergarten.
Tomorrow's party marks Clocked Out's 4th installment. Baker says this weeknight party Baker was created to merge the office workers with the Creatives, "The 9-5'ers can come grab a cocktail after work, while the creatives like to come out when the sun sets. That's why the music goes from more vibey, low end to upbeat with a hip-hop twist as it gets later."
General Manager of The Commoner (Kimpton's in-house restaurant), Seth Kligerman, reached out to Baker looking for ideas to drive more traffic to the rooftop telling him, "I wanted to partner with someone who had a pulse on the creative youthful demographic – you are the pulse!"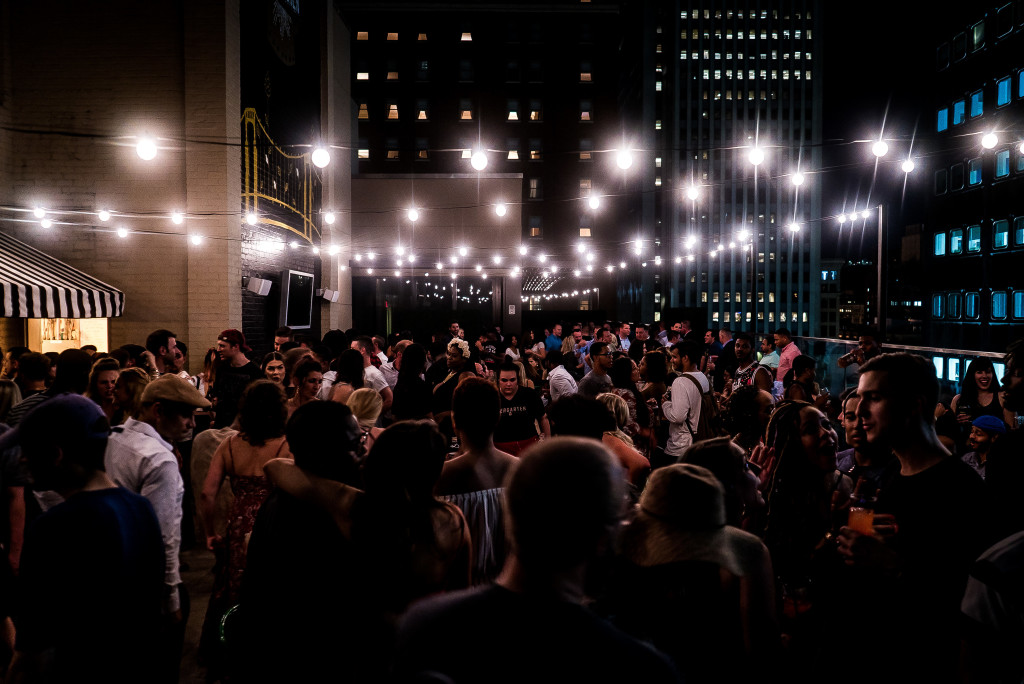 Tomorrow's Clocked Out event on the Biergarten runs from 7-12 pm and features exclusive cocktails created by The Commoner's bartender, Alex Dando.  Fans of these parties will be glad to know that DJ Bamboo will be providing the tunes, along with Max Flick.
"I find it extremely fun trying to curate the mood through music on the rooftop. I feed off the energy of people and the scenic downtown atmosphere. It's always a blast," say Bamboo.
With Pittsburgh gaining national attention recently, it's high-time we started showing the world why. Clocked Out is Baker's example of how to achieve this. "I really wanted to produce an event that was elevated from the typical Pittsburgh experience. The views of the rooftop, great cocktails that change monthly, something photogenic all the way around – a party that you would attend in NYC. Downtown can be a bit hit or miss in the evenings so this was my attempt at changing that mindset one night at a time."
If you're looking for a more high-end bar-time experience that brings together like-minded individuals in a visually stimulating atmosphere, Clocked Out is the party for you.  Your taste buds, ears, and Instagram accounts will thank you for joining us downtown tomorrow evening.
On what to expect from him in the future, Baker simply said, "I hope to keep organizing these sort of events in the next few years at bars, restaurants, and spaces around the city more and more. I can't wait for the day that I tell someone where I am from and they don't respond 'I was there before but couldn't find anything to do'."